A day in the life of a prison dietitian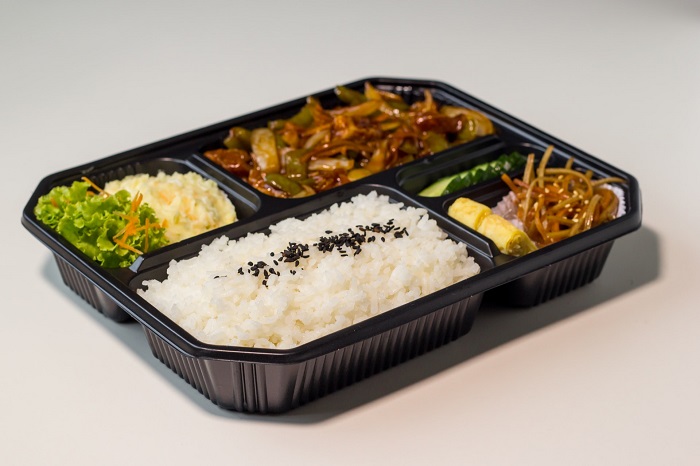 What is a dietitian?
A dietitian is a professional, qualified to assess, diagnose and treat nutritional problems. Dietitians work across multiple areas, to include hospitals, public health, care homes, schools, community clinics, sport, catering, education, secure units, and the media.
Prisons is even a possible area for dietitians to find work. As one of those more surprising or unthinkable career prospects, I thought I'd give you an insight into my niche role of working as a dietitian at the UK's largest male prison, HMP Berwyn, Wrexham.
Typical day as a prison dietitian
The joy of working in a ''general'' role is that no two days are the same. Each day starts with a trip through security, ID badge checks, fingerprint scanning and going through what can only be described as the equivalent of airport security. Once in, I get a set of keys and head up to healthcare.
Each day, I hold face to face clinics with prisoners, unless they're deemed high-risk, then I conduct the appointment via phone. The type of care required by my patients vary hugely, and involves giving support for gastro disorders, diabetes, weight loss and weight gain, as well eating disorders.
When I don't have appointments, I use this time to triage referrals, book my clinics, liaise with the multidisciplinary team regarding patient care, train the nurses on the completion of nutrition screening tools and work towards service development.
I also work collaboratively with other departments in the prison: one example being the weekly meetings with the catering team to discuss special dietary needs for a handful of prisoners. I also attend the health promotion planning meetings, and since starting at the prison, we've developed a three-year strategy for health improvement and ensured all men are on special clinically indicated diets.
Further responsibilities
In addition to my own clinics, other clinical responsibility within my role involves group work: I run weekly weight loss support groups as well as ad-hoc type 2 diabetes education groups, teaching prisoners about food and how to lose weight safely.
Within a prison environment, a food refusal, known often as a ''hunger strike'', is not unfamiliar. This is where my dietetic role becomes crucial. It involves reaching out, assessing their risk of "refeeding syndrome" during the protest. My support is also required from a nutritional and medical perspective in the aftermath, ensuring the safe reintroduction of food.
There are lots of challenges in this role, one being the poor education levels of patients. With 50% of the prison population being classed as functionally illiterate, a dietetic role within this environment requires additional skills. It is essential to be able to successfully translate complex nutritional science into every day lay terminology, appropriate of an incarcerated lifestyle.
Interested in a career in dietetics?
Qualified dietitians have a variety of career prospects awaiting them. Explore our Nutrition and Dietetics degree or attend an open day to find out more about this degree.
Written by Francesca Allsop, Dietitian at HMP Berwyn and part-time Nutrition and Dietetics lecturer at Wrexham Glyndwr University.

You can follow Fran on twitter @FranWaldock or Instagram @theprisondietitian.