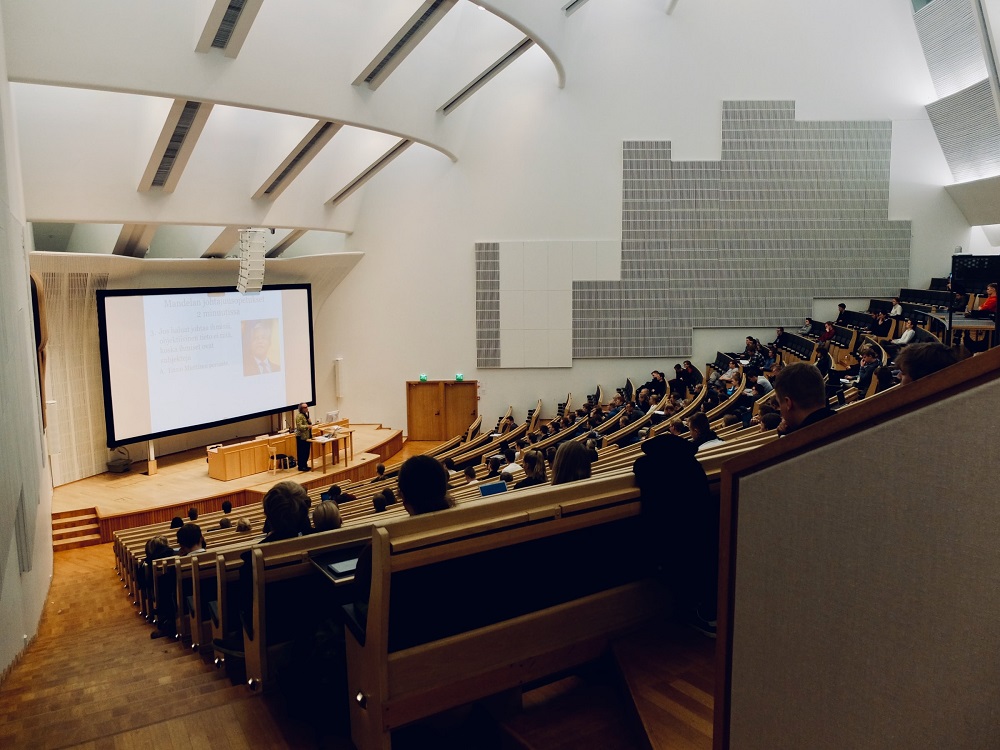 Welcome to Wrexham Talks Research
Following on from our highly successful 'Glyndwr Talks' public lectures last academic year, we are continuing the series whilst adopting a new name to reflect the university-wide change. The Wrexham Talks Public Lectures are a series of free, on-campus evening lectures run by the Research Office and are open to all. Take a moment to enjoy some complimentary food and refreshments whilst networking with attendees and speakers beforehand, then sit back and enjoy the talks delivered by our researchers, introduced by a Chair, and followed by audience questions.
Wrexham Talks Research is a key part of Wrexham University's public face, and the lectures' purpose is to invite discussion and debate in a variety of thought-provoking subject areas. We pride ourselves on applied research, Research that Transforms, research that impacts the local community and the wider world, and we want to share this with you in an accessible way.
Public Lectures are nothing without an audience, so we look forward to welcoming your fresh perspectives on our research. Look at our schedule and book your place on Eventbrite using the links or QR codes. And if you can't make a talk, we will be recording the session for you to watch online shortly after the event. We hope to see you soon!
Lectures are free to attend, but in all cases, tickets must be booked in advance. Please see each event listing for full details including location, timings and how to book your place. You can catch up on previous talks by visiting our past lectures page.
If you are interested in contributing to Wrexham Talks, please complete this short expression of interest form.
| Speaker | Time and Date | Title |
| --- | --- | --- |
| Dr Joanne Pike, Principal Lecturer and Acting Associate Dean | 25 October 2023, 5.30pm | Robot pet companions for people with dementia: connecting with 'Companotics' today and in the future |
| Dr Robert Bolam, Reader in Aeronautical Engineering | 6 December 2023, 5.30pm | Aircraft Electrical Propulsion: Humanity's journey towards Net Zero |
| Professor Alec Shepley, Professor of Arts and Society and Associate Dean for Research | 16 January 2024, 5.30pm | Artists engaging the public on environmental and societal issues and why it matters |
| Dr Chris White, Lecturer in Health, Mental Health, and Wellbeing | 28 February 2024, 5.30PM | It's healthy, it's good for the environment, it can be fun, but we're not quite there yet: Implementation of active travel for public health |
| Dr Shubha Sreenivas, Senior Lecturer in Biological Psychology | 23 April 2024, 5.40pm | Pawsome support: Managing stress using therapy dogs among university students |
| Professor Iolo Madoc-Jones, Professor of Criminal and Social Justice | 5 June 2024, 5.30pm | On the challenges of enforcing the fox hunting ban |