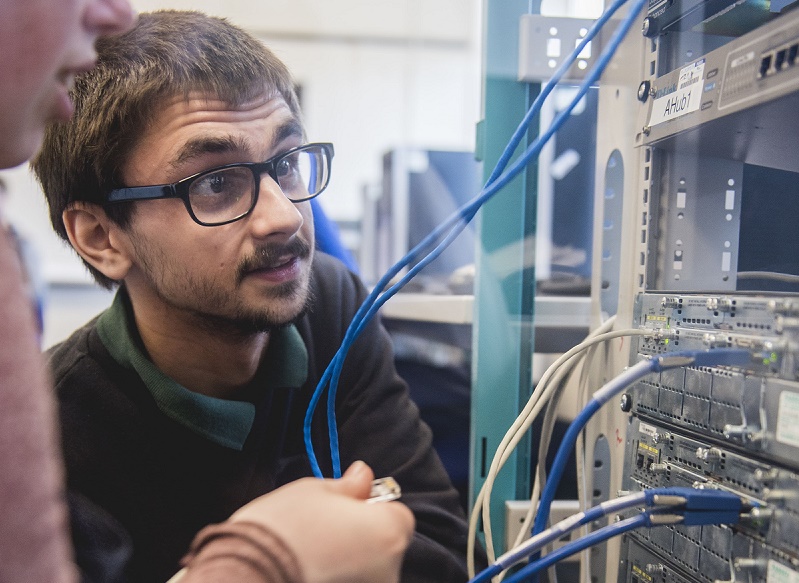 Advanced

Practice Placements
Increasing the employability of our graduates and providing them with a more diverse range of skills and experiences.
The advanced practice placement module is an opportunity for us to raise awareness among employers of how contributions from our placement students can lead to mutually beneficial engagement, and open a dialogue for further industry-university collaboration.
One of the great advantages to our students being placed within your business is that they are given an opportunity to experience real business environments and a chance demonstrate their skills and knowledge in a practical environment, contributing to and learning from your business. Whether it is attending meetings, gathering market research, developing real-world business solutions or analysing recent figures – contributing to a real organisation and communicating with staff will enrichen their experiences beyond the classroom.
Whilst we welcome placements that involve students being physically present at the workplace, we are aware that many companies have switched to remote working due to the pandemic. If this is the case for your company, we ask you to consider engaging our students in a virtual placement. Since September last year, our students have been actively working with online communication technology through remote delivery of our courses, and will therefore be able to adapt easily to working online.
Summary of the placement programme
Master's courses: Business, Engineering and Computing (see below for specific sub disciplines).
Placement duration: 12 weeks / 20 hours per week = 240 hrs in total (there is some flexibility in terms of spreading the number of hours over a longer period of time).
Deadline for placement confirmation: 26/04/21
Start date for first cohort: 27/09/21
Input from Glyndwr Work Related Learning Officer
Ensure student is engaged in work activity related to their Master's degree.
Sign off on relevant documentation, including the student's fortnightly work placement log.
Ensure health and safety at work.
Our placement students do not require constant supervision or mentoring, but we would request that placement providers sign-off students' fortnightly placement logs relating to the work they have undertaken. Although there is no financial remuneration involved, we appreciate that you will be investing time and labour into accommodating our placement students and are confident that their work input, albeit short-term, will be a positive contribution to your company.
Should you require any further information, please do not hesitate to contact the Enterprise Team directly via enterprise@glyndwr.ac.uk.
We also welcome initial expressions of interest even if your company is not able to provide a placement for this initial cohort of students, but might consider future cohorts.
Content Accordions
Business Programmes

MBA with Advanced Practice
MBA Marketing with Advanced Practice
MBA Human Resource Management with Advanced Practice
MBA Finance with Advanced Practice
MBA Project Management with Advanced Practice
MBA Healthcare Management with Advanced Practice
MBA Entrepreneurship with Advanced Practice

Engineering Programmes

MSc Engineering (Aeronautical) with Advanced Practice
MSc Engineering (Mechanical Manufacture) with Advanced Practice
MSc Engineering (Automotive) with Advanced Practice
MSc Engineering (Renewable & Sustainable Energy) with Advanced Practice
MSc Engineering (Electrical & Electronic) with Advanced Practice
MSc Engineering (Mechatronics) with Advanced Practice

Computing Programmes

MSc Computer Science with Advanced Practice
MSc Computing with Advanced Practice
MSc Cyber Security with Advanced Practice
MSc Computer Game Development with Advanced Practice
MSc Data Science and Big Data Analytics with Advanced Practice