Course details
Location
Blended Learning, Wrexham
Course Highlights
Approved
JBM further learning approved
Top-up
your qualification to a BSc degree
Partnership
with the Institution of Civil Engineers
Why choose? this course?
Designed for people who have previously gained an HNC in Civil Engineering, this top-up course will develop your analytical and problem-solving skills, expand your knowledge in the field and enable you to specialise in your study, complementing your existing experience.
Approved by the Joint Board of Moderators as Further Learning to provide the academic base for Incorporated Engineer for candidates who have an IEng approved first qualification.
Expert guidance, support and mentoring by Chartered Civil Engineering Lecturers with long-standing industrial experience.
Excellent links with professional bodies and employers.
Access to Computer Aided Design suites, specialist software and hydraulics and structures laboratories.
Site visits to large Civil Engineering/Construction projects throughout the course.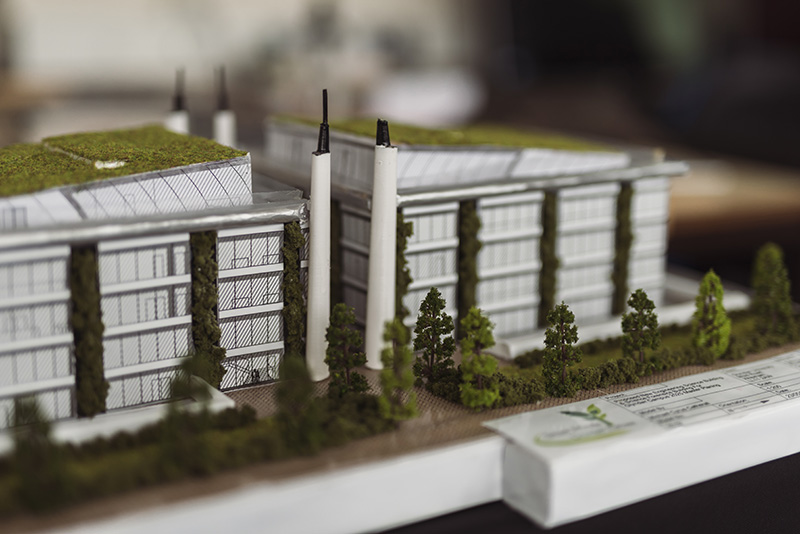 Built environment
at Wrexham University
Key course features
Further Learning Programme: This programme is approved as meeting the Further Learning requirements for an Incorporated Engineer for candidates who have an IEng approved first qualification.
The academic partnership between Wrexham University and the Institution of Civil Engineers provides strong links between the university, the Institution and employers across North Wales.
Expert guidance, support and mentoring by Chartered Civil Engineering lecturers with long-standing industrial experience.
Excellent links with professional bodies and employers.
Lecturers with long-standing industrial experience.
Small tutorial groups allow close tutorial support, including additional sessions to help with maths.
Access to Computer Aided Design suites, Building Information Modelling (BIM) data, analysis and simulation software.
What you will study
YEAR 1 ( LEVEL 5)
The first year (level 5) modules build on knowledge gained at HNC level, offering challenging opportunities that allow students to demonstrate their achievement in design, problem-solving, analysis and assessment, application of working practice, specifications and standards, and health and safety requirements.
The Work-Related module is a significant element of the programme and offers the opportunity for students to evaluate their own professional development needs. It also provides an opportunity to meet the 29 learning outcomes required by the Joint Board of Moderators. The successful completion of these outcomes signed off by your employer and in combination with the remaining modules provides the approved academic base for Incorporated Engineer. A further purpose of this module is to enable students to reflect upon and to develop their own effectiveness in relation to their current employment practice.
MODULES
Highway Design
Water Engineering
Civil Engineering Maths
Engineering Mechanics and Materials
Work-Related Learning 1
YEAR 2 (LEVEL 6)
In the final year, Project Management offers opportunities for students to demonstrate technical, financial, time and people management skills, required in the execution of typical Civil Engineering projects. Building Information Management (BIM) provides students with an insight into this innovative technology used to coordinate the full cycle of development, from inception, through the design and construction processes towards the management of the completed project, its potential adaptation and eventually its deconstruction.
The Individual Project will allow students to demonstrate independent learning, critical analysis and synthesising skills, and to demonstrate their understanding of research, analysis and the critical resources required to offer sustainable solutions to civil engineering problems. This module will also provide students with transferable skills such as those required in the creation of technical reports and the preparation and submission of review documentation to Professional Bodies.
MODULES
Design for Climate Resilience
Project Management Technologies and Building Information Modelling (BIM)
Individual Project
Work Based Learning 2
The information listed in this section is an overview of the academic content of the programme that will take the form of either core or option modules. Modules are designated as core or option in accordance with professional body requirements and internal academic framework review, so may be subject to change.
Entry requirements & applying
The normal minimum requirement for entry onto the programme is a Higher National Certificate in Civil Engineering.
Applicants are required to be employed in a civil engineering construction-related discipline.
Teaching & Assessment
Assessment strategies are module-specific and integrate industrial themes wherever practicable.
Assessment materials are prepared to meet the needs of the module and are presented to students at interactive briefing sessions. Completed work is assessed and feedback is subsequently provided to assist students in the further development of their technical understanding.
Group and individual progress is discussed at regular tutorials and seminars as part of a strategy towards constructive feedback throughout the course.
Other features of assessment practice assist in the development of professional and subject skills using scenario-based simulated situations where design projects require creative solutions and clear reporting of results. Such solutions are presented to and considered by individual 'clients' within a formal 'board-room' setting.
Forms of assessment that feature widely across the programme include essays, reports, individual and group presentations, in-class tests, laboratory experiments, seminar presentations, scenario-based time-controlled tasks, practical tasks and individual research carried out in the preparation of case study review and analysis.
TEACHING AND LEARNING
Wrexham University is committed to supporting our students to maximise their academic potential.
We offer workshops and support sessions in areas such as academic writing, effective note-making and preparing for assignments. Students can book appointments with academic skills tutors dedicated to helping deal with the practicalities of university work. Our student support section has more information on the help available.
In terms of particular needs, the University's Inclusion Services can provide appropriate guidance and support should any students require reasonable adjustments to be made because of a recognised prevailing disability, medical condition, or specific learning difference.
Career prospects
Our Careers & Employability service is there to help you make decisions and plan the next steps towards a bright future. From finding work or further study to working out your interests, skills and aspirations, they can provide you with the expert information, advice and guidance you need.
This programme is designed for those already in the engineering or construction industry who are looking to advance their careers. Potential career options include:
Civil Engineering Design
Civil Engineering Contracting
Structural Engineering
Geotechnical Engineering
Highway Engineering
Railway Engineering
Coastal/Fluvial Engineering
Project Management
Water Supply and Infrastructure
Topographical Surveying
Construction Health and Safety
Fees & funding
You do not have to pay your tuition fees upfront.
Wrexham University's tuition fees for 2024/25 for a full-time undergraduate degree course are £9000 per year.
The fees you pay and the support available will depend on a number of different factors. Full information can be found on our fees & finance pages.
As an employee within the construction sector, funding might well be available through schemes administered by sector skills organisations. Please visit the Construction Industry Training Board website for further information.
Programme specification
Accommodation
If you're looking for a place to stay while you study then take a look at our accommodation pages to get more information on your options, including our on-campus halls of residence Wrexham Village.
International
If you are applying as an European / International Student, and live outside of the UK, you should make your application through our online application system, Centurus.
For information about the university's entry requirements for EU/international students, please visit our international section.