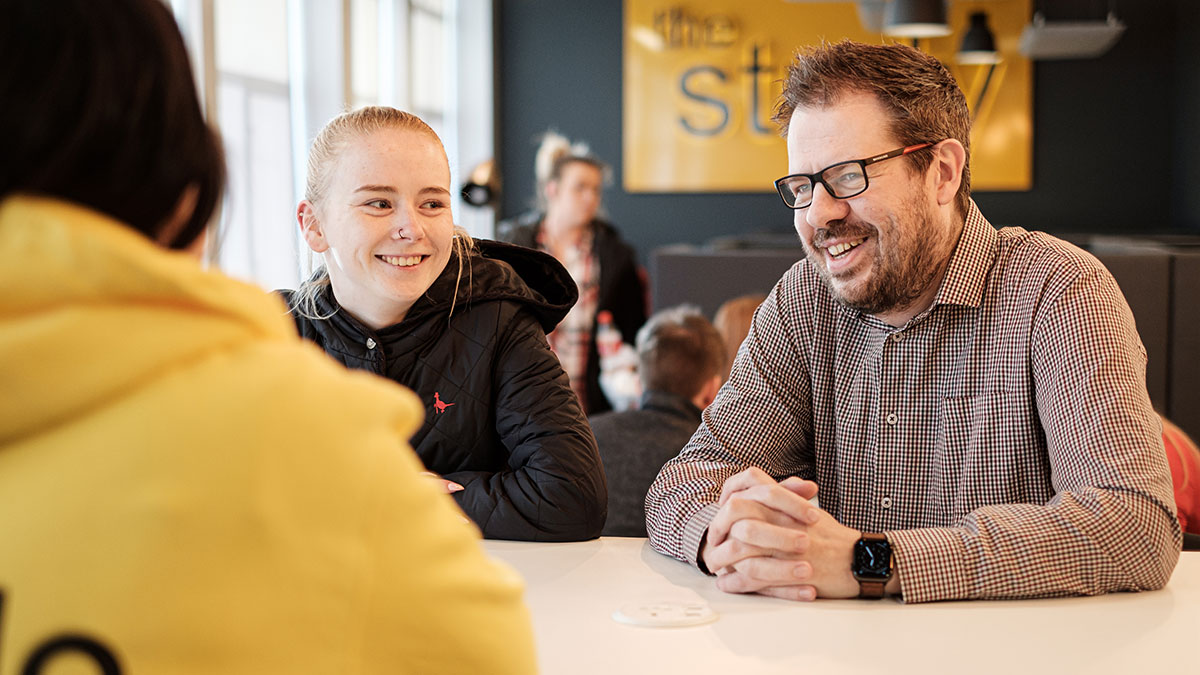 We recognise the role you will play in helping to choose the best university for your child. Making the transition from school or college is not only challenging for many students, but for parents as well.
In most cases they will be standing on their own two feet for the first time, so it's important you know we will support them from the moment they arrive until graduation and beyond, as they enter the world of work and follow their chosen career.
Our campus is known for its friendly family atmosphere where your child will be a name, not a number. Wrexham and the local area has something for everyone, whether that be sport, nightlife, culture or the great outdoors.
In the Discover More section below, you can find out about the University's award-winning student support services, as well as read all the latest blogs written for parents/guardians or carers. You can also sign up to receive information via email so we can keep you updated with useful information to support your child, and you'll receive our exclusive Parent and Carer Guide.