7 reasons why WGU is the perfect home from home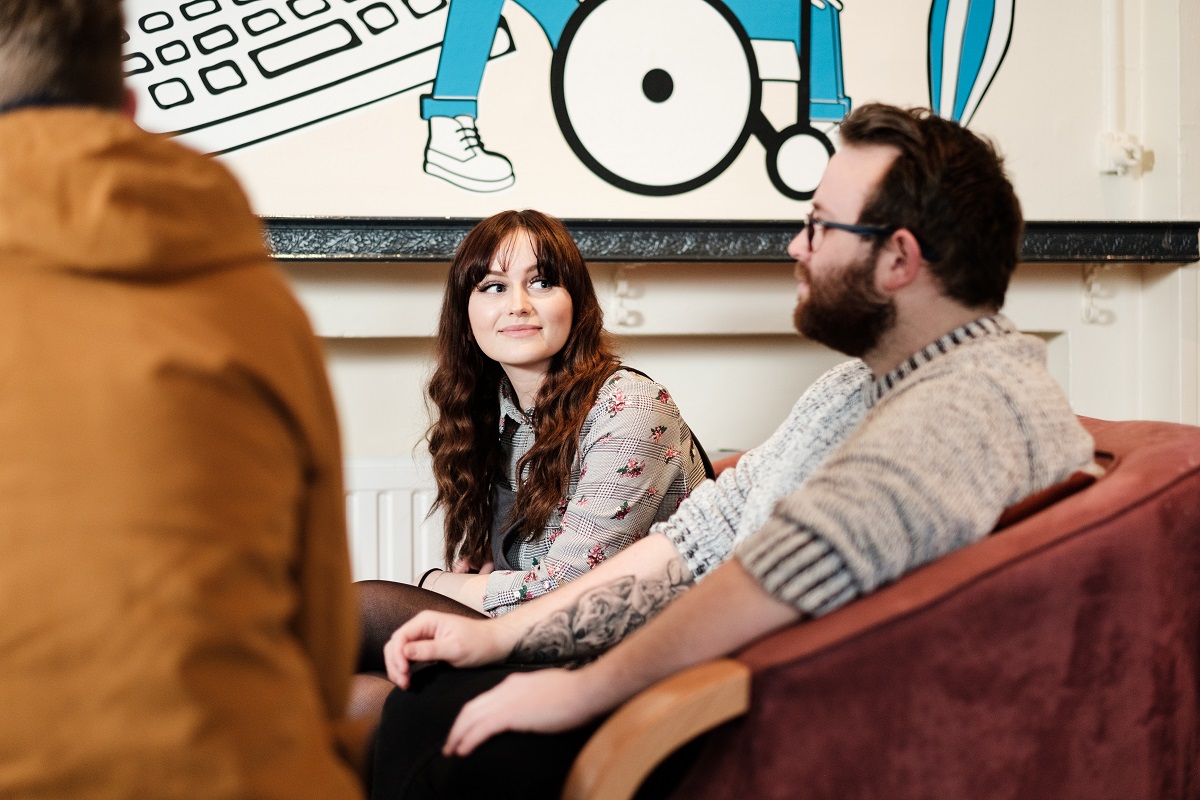 We know that moving away from home can be daunting.
It might be the first time that you've lived on your own, or your first experience of being apart from your family.
That's why finding a university which feels 'right' is so important.
At Wrexham Glyndwr University, we're passionate about doing everything we can to offer our students the perfect home from home.
Here are seven ways that we'll help you settle straight in....
1. Make friends...before you even arrive
You can make friends before even setting foot on campus thanks to our dedicated Facebook page, MateSpace. A great way to say 'hi' and a virtual hello to your fellow first years, the page is open to all new starters at WGU and run by our Students' Union. It's also full of helpful advice, handy info and is a great place to pick up second-hand course books! And if you need some little advice on making friends when you do finally meet in person, read our top 5 tips on making friends at university.
2. Welcome to Wrexham
As cities go, Wrexham is a great place to call home. Down-to-earth, friendly and welcoming. It combines culture and history with entertainment and great shopping. Not forgetting the rugged beauty of North Wales' mountains and beaches on its doorstep. It really does have the best of both worlds – discover Wrexham for yourself. Oh, and did we mention we're famous? Not to blow our own trumpet, but we're even kind of a big deal in Hollywood…
3. Small and friendly campus
We're proud of our friendly and close-knit community. Our campus has everything you could need - from cafes, coffee shops and study spaces to a pub, gym, and theatre - which creates a real village vibe. As a small university, there is a strong sense of belonging here too. Our award-winning teaching staff know you by your name and we have an open-door policy, meaning you'll always get the support and attention that you need to succeed.
4. Home sweet home
Live on the doorstep of all the above and you'll feel right at home in our on-campus accommodation, Wrexham Village. The modern, purpose-built halls offer all the creature comforts you could need, including en-suite bedrooms, Wi-Fi, flatscreen TVs, secure free parking, and plenty of communal space to socialise with your new flatmates. Game of beer pong anyone?
5. Support - it takes a village
We are all about student welfare. Our fantastic network of support teams, include student finance whizzes, academic skills tutors, digital learning facilitators and mental health advisors, as well as accommodation and campus life teams who are all on hand to help students settle in. So, whether you need help with getting a student council tax exemption form or logging onto the library computers, we've got you covered.
6. Find your feet at Freshers' Week
Freshers' Week is a great way to meet new people and find your feet, without any of the awkwardness. We plan a jam-packed line up of activities during our Freshers' Week every year; from things like welcome parties, quizzes and BBQs, to comedy nights, trips out to discover the area, as well as free massages. Of course, no first week is complete without a Freshers' Fair to bag some freebies with your new friends.
7. Find your tribe
Once you've found your feet at Freshers' Week, one of the best ways to immerse yourself in student life is by joining a society or sports team. At WGU, we have over 20 to choose between. From football, hockey, and creative arts to LGBT+, physiotherapy or dungeons and dragons, there's something to suit everyone. So, whether you're more Eddie Munson from Stranger Things or Lioness Beth Mead, you'll be sure to find your tribe here.
For more on why Wrexham Glyndwr University is a great place to study, read 8 Reasons To Choose Glyndwr or learn what our £80m Campus 2025 investment means for you.