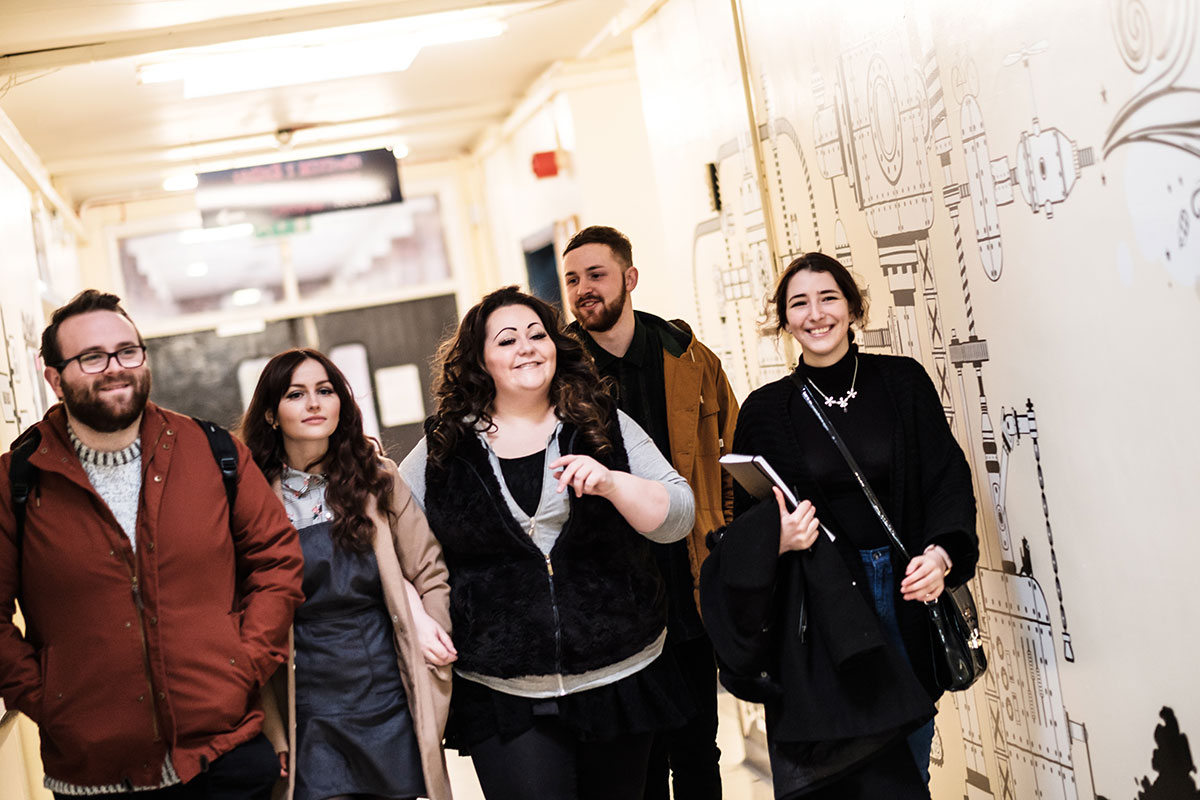 Wrexham Glyndŵr Students' Union is here to represent you and your voice.
We strive to make your student experience the best it can be. What matters to you, matters to us! Every student at Wrexham Glyndŵr University is automatically a member of the Students' Union. It is here that you can vote and stand in the SU elections, access our advice service, and join a society or sports team. Visit our website for more information: www.wrexhamglyndwrsu.org.uk.
Reception and Shop
The SU reception and shop is available for all your merchandise and signposting needs. We sell a variety of WGSU hoodies, t-shirts and bags as well as stationary essentials. You can book an appointment with our advice centre there, or get any information about the Union, as well as signposting to relevant University departments. If you have any questions with regards to our shop items or SU services, you can drop us an email at union@glyndwr.ac.uk.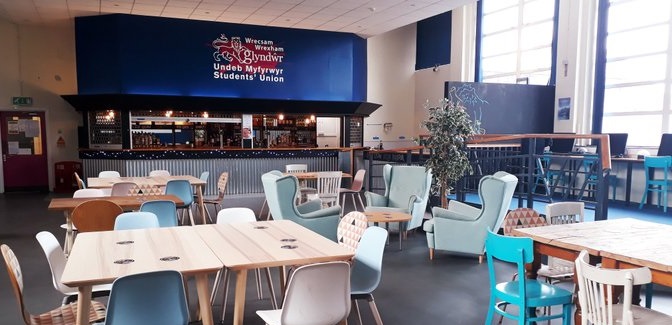 Glyns
Glyns is a relaxed space on campus where you can meet a friend, have something to eat and drink or find a space to catch up on some studying. You can find us in the Students' Union building on the Plas Coch Campus. At Glyns, you can expect a wide selection of alcoholic and non-alcoholic drinks along with tasty and affordable food options. The space is flexible and is designed to support student-led events. So if you have an idea for an activity that you want to host in the space, just drop us an email or come in and see us on campus.
Clubs and Societies
Societies are a great way to meet new people with similar interests and are also an excellent excuse to try something brand new. Here at WGSU, we have a wide range of clubs and societies, from LGBT+ and Health and Wellbeing to TWP racing and Equestrian societies. We're also always looking to diversify what we can offer our students. With new societies being set-up all the time, we are sure that there will be something for everyone.