My journey to a new social work career with Wrexham Glyndwr University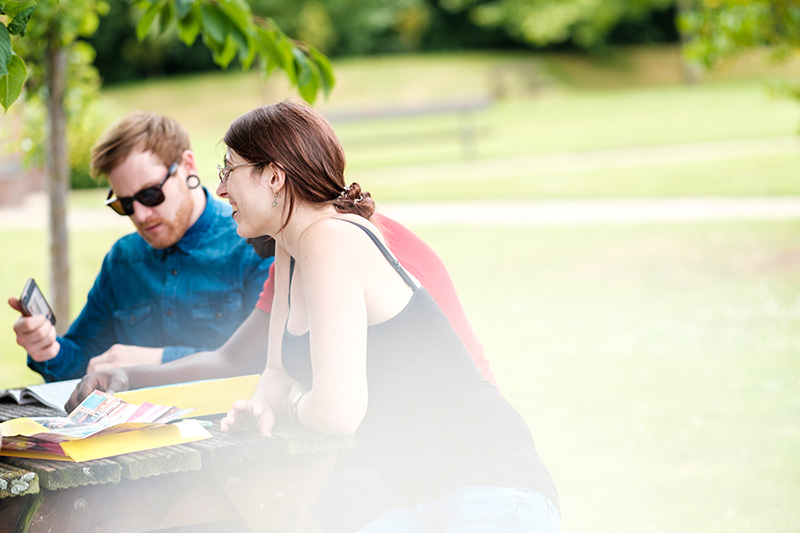 During my younger years in education, when embarking on career choices and considering my options for future working roles, I noticed a continuous pattern in navigating towards caring roles.
My mother had worked in childcare, in primary schools and looking after children with special educational needs. This is something I took an interest in from a young age, completing my high school work experience in a local children's day nursery. I knew quite early on that my heart lay working with children and young people, I just did not know what specific role that would be.
My background
In September 2010, at aged 18, I began studying my CACHE level 3 Diploma in Childcare and Education where I trained at a childcare and Nanny training college. This was a 2-year course, involving many practical placements in nurseries, schools and nannying in family homes. It was a wonderful experience that I very much enjoyed – especially having 2 years living in a new town/city, gaining independence, and meeting new people.
When I qualified, I moved back home and worked in a day nursery for about a year, before being offered my first Nanny job in North Wales. I then had a couple of different Nanny roles, both living-in with the family and daily roles. I thoroughly enjoyed this time – there is something very special about the role and I developed life-long bonds with the children/families I worked with, all of whom I have remained in contact with. It was a privilege to watch the children grow, develop and be able to provide a nurturing environment for them.
During my time Nannying, I came to realise, as well as caring for the children, I was passionate about supporting the family holistically. I valued my time spent communicating with the parents whilst offering advice and guidance. This is where I realised a family support worker role could be ideal for me. However, when looking for these opportunities, the right one did not appear, and so I considered my options for the future.
Looking for change
I started looking at local universities offering social work degrees, quite quickly becoming enthusiastic and passionate at the prospect of this new career change. When reading about the course, I felt something had 'clicked' and realised this was the path I wanted to pursue. My time in childcare had been wonderful, but I was ready for a new journey and to return to education to fulfil my dream.
I attended the open day at Wrexham Glyndwr University and instantly sensed a warm, friendly, positive atmosphere on the campus. I felt it was the perfect environment for me and the social work course leader I spoke to on the day was very kind and helpful. After this discussion, I began my UCAS application, ensuring I had the entry requirements needed to apply for the course – which fortunately I did from my childcare diploma and previous experience.
I was thrilled to be accepted onto the course and soon my journey on social work degree began. This feels just like yesterday - but now as I write this, I have just completed my degree and have already accepted my first role as a newly qualified social worker.
My time at Glyndwr University
The last three years have been full of learning opportunities, personal and professional relationships have been formed, and I have grown in many ways as an individual. I have no doubt that I made the right choice when I chose Wrexham Glyndwr University – the course has provided me with all I had hoped for.
I feel nostalgic as I think back over the three years, with my time at university coming to an end. However, I am very excited for my new chapter and to be able to grow and develop further in my career. I will be working in children's services, within the children's disability team, and I feel this is an ideal role for me and my future goals.
Throughout the three years at university, I was provided with a wide range of theoretical learning and practical experience. I gained placement opportunities, both within the local authority and charitable organisations, alongside a very supportive teaching team. This has given me a good foundation of knowledge to now embark on the start of my new career, as my journey from being a student at Glyndwr comes to an end, and my new working role begins.
I am very grateful to everyone at Glyndwr for their support and guidance over the last three years and highly recommend it as a great place to study. I am interested in continuing with further study and will consider this for the future when the time is right – perhaps I will return as a postgraduate student one day?!
Written by Caroline Blair, Social Work graduate from Wrexham Glyndwr University.