Reading and its benefits for our mental health and wellbeing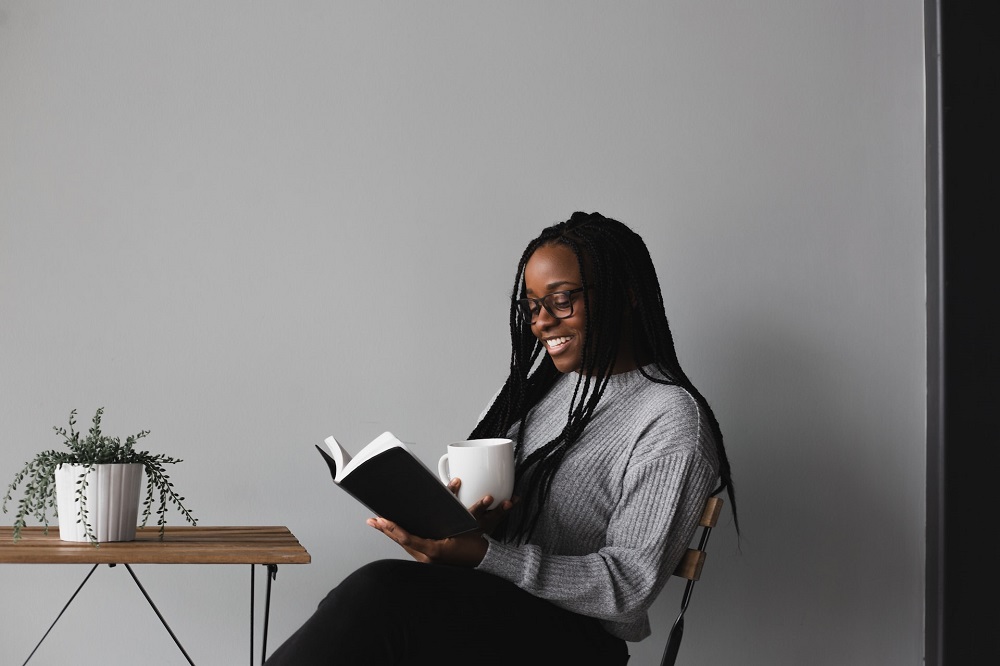 Reading has always been one of the ways that helps me to de-stress and switch off from things going on around me. As much as I dread the transition into winter, I will look forward to cosy evenings under a blanket with a good book (and possibly a hot chocolate or red wine!).
Being engrossed in a story has the effect of both quieting and re-energising my mind and I particularly love stories that are psychologically compelling, slightly mystical and a little off kilter!
We know from the research that reading can have a number of benefits for wellbeing, literacy and thinking skills. And this is not limited to reading 'highbrow' or 'academic' texts. I don't like to read things that make me feel like I'm back in school or grappling with academic concepts in my down time! But I do like books that make me think differently about things and want to chat about them with other people.
When I moved to this area from Scotland 8 years ago, I knew no-one outside of my immediate family and was not in work. I decided to join a book club in the village where I live and through that have made some lovely friends and read some amazing books (that I would never have chosen myself).
Starting university can be a difficult time, with new academic pressures and feelings of loneliness or isolation. It is a good time to reflect on what we are currently doing to boost our mental health and wellbeing. We are a welcoming university with our support and inclusivity gaining us the title of No 1 university in England and Wales for Social Inclusion for the fifth consecutive year.
If you're looking to study somewhere you can switch off from your studies and read something other than course related textbooks, then this is the place to be. As a student, you can join the wellbeing team for some 'Shelf Care' – an informal reading group to chat, boost your wellbeing and meet like-minded people.
If you're looking to delve deeper and are interested in a career within the public health, mental health or wellbeing sector, we have a range of undergraduate or postgraduate courses to choose from. You can also sign up to a number of health and wellbeing short courses, which will give you a taster for the study area and student life at WGU.
If you are already a student or member of staff at WGU and are interested in joining Shelf Care, please email nina.patterson@glyndwr.ac.uk.
Written by Nina Patterson, lecturer in Public Health, Mental Health and Wellbeing here at WGU.