Student mental health support and advice from an expert
Becca Hughes

is the Student Advice and Guidance Officer here at

Wrexham Glyndwr University

,

and she has answered a few of your most

common questions

about student mental health.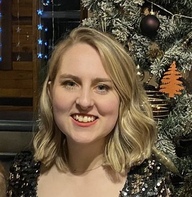 WGU has recently been ranked third for student support in the UK's largest student-voted awards ceremony, the Whatuni Choice awards 2023. Our support services are there for our students and we have put together some support and advice for you to follow before and during your studies with us.
Becca discusses common challenges and stigmas around mental health and describes some of the support services available to you before and after you join WGU. One of her main responsibilities is to coordinate the university's ASK service, which is the first stop for any student support queries that you may have. The team can help signpost you to support available and if they don't know the answer, they will always do their best to find someone who will.
What are the

common challenges

students experience whilst at university?
"University can be a really exciting experience, but it is also completely normal to feel stressed at times. Some students can find it difficult to settle in university and struggle to take advantage of all it has to offer. Whilst others can feel overwhelmed trying to balance their studies alongside other commitments they may have, such as childcare or working at a part time job."

A Student Minds survey highlighted that in 2022, 52% of responding university students said that they often feel lonely or isolated during their first term of study. As Becca has described, it can take a while to settle into university and you would not be alone in feeling this concern during your studies. The pressures of the cost of living crisis has also impacted students recently, with 71% of university student respondents from a Student Room survey saying that getting a part time job was important to them, alongside their studies.
The impact of the cost-of-living crisis is felt by most and has changed priorities for students in recent months. Becca describes the feeling of being overwhelmed by this and has got some suggestions for you if you are studying at university and feeling stressed.
What is something that improves mental health at university?
Seeking advice if something is worrying you
"There is a lot of support available at Wrexham Glyndwr University and it's important for students to access this. A good first point of call is to open up to someone you trust about how you are feeling and to look at a plan for support, going forward for you. You can start reaching out to us as a university by having a chat with your Personal Tutor or by heading to ASK to speak to someone who can help."
Developing networks
"As a student at Wrexham, you are part of the University community, and we want you to feel welcome and supported throughout your time here. Connect with the Students' Union to find out more about activities that are taking place in the university, or to check out any sports teams that you may be interested in joining. Alternatively, you can keep an eye on the monthly Campus Talk emails to see if there are any events taking place that you might be interested in."
Taking time for you
"We know that studying at University is difficult, so it's very important to take some time to do things you enjoy as well. Try to be organised whilst you're studying and prioritise the things and activities that will keep you mentally healthy, alongside working towards deadlines and study periods."
Although there are steps you can take to improve your mental health, we understand that it can be difficult to reach out for help when it's needed.
Why do you think certain students don't reach out to get support?
"It can be difficult for students to know where to get support from, and you may be worried about the stigma you may face and be worried that this could impact your university experience.
Please be assured that this will not be the case and the opposite is true! We always encourage students to reach out to others when they're struggling, so that help and support can be offered to you. This can be either reaching out to a friend, a fellow student, your Personal Tutor or a support staff member. Reaching out to share an issue you have been experiencing will not impact your studies negatively and talking about it will only improve your student experience."
43% of university students (surveyed by Student Minds) agreed with the statement, "I need support to manage my own wellbeing". Reaching out for support is not uncommon in university and we have many support systems in place here in Wrexham.
What support services are available at WGU?
"Wrexham Glyndwr University has many different types of support available for students, depending on what help or guidance they may need.
ASK is the first point of call for students if they have any questions about accessing support or are unsure where to go.
You can get in touch with us by visiting us in the ASK hubs in the Edward Llwyd Centre (Northop main reception) or St Asaph main reception.
Alternatively, you can contact us via 01978 294421 or ask@glyndwr.ac.uk. We have a wide variety of support available for students including financial support in the form of bursaries from our funding team, or 1-2-1 mental health support for those experiencing mental health difficulties. Students are advised to contact us as soon as they start to experience difficulties, so that we can look to set support up as soon as possible. We want students to be in a position to fully engage with their studies whilst at University, as well as being able to access all that the University experience has to offer!"
We realise that making the decision to come to university is a stressful decision and Becca has some advice on what you can do to make sure you are taken care of at university.
Do you have any advice for future students as they apply to and attend university?
Preparation is key
"If you have any questions about support before you join then make sure get in touch with us so we can discuss this with you. Our Inclusion Team may be able to offer support to you and the sooner we can set this up the easier the transition to University will be."
Get stuck in
"Try to take advantage of all that University has to offer. We know that you will have many life commitments but attending a session from Study Skills, having a study session in the b-hive with peers or attending a Wellbeing Fair will help you to feel part of a community at university."
At WGU, you are name, not a number. We are with you every step of the way with your learning and beyond. Make sure to connect with us and contact our support teams for more information about what is available to you before and whilst you study with us. Why not also check out our courses to find one to suit you.