Studying a Psychology degree at WGU: A Student's Perspective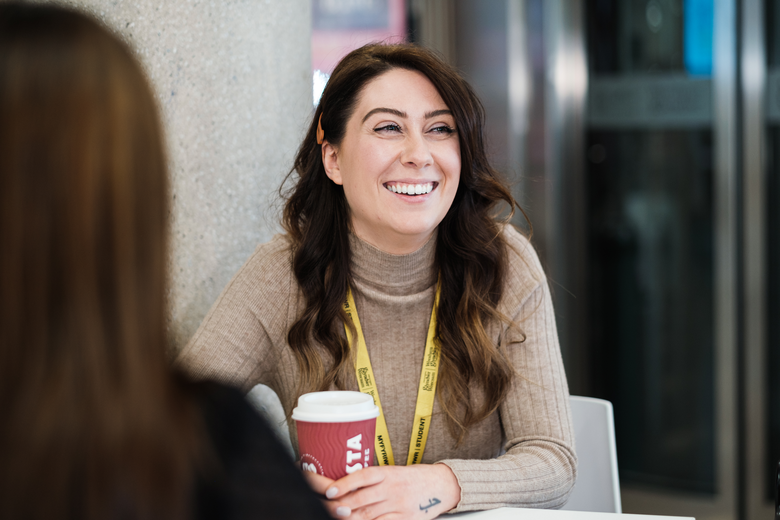 Taking the leap
If I could explain my feelings when starting at Wrexham Glyndwr University in a quote I would say:
"I've learnt that home isn't a place, it is a feeling."
As a mature student, returning to education after 15 years was quite a daunting thought at first. This meant that choosing the right university for me was of even more importance as I had to be sure of where I wanted to restart my studies.

I decided that I would focus my intentions on finding a university that was on the smaller side so I could easily get to know my peers and lecturers. I also decided to look for a university that I felt was inclusive, and that had a good age range of students that attend. WGU met all my expectations and even more so when I went to an open day.
With starting my life again at the age of 30, and moving away from my hometown of Manchester, I feel that I have made the best choice in choosing Glyndwr.
The endless opportunities to be involved in amazing things is one of the parts I love most about the university. I am currently a Student Ambassador and through this role I have been offered opportunities such as Instagram takeovers, blogs (such as this) to share my experiences with others, research opportunities and training opportunities like becoming a TrACE champion for the university.
About the course
I am currently an undergraduate student studying Psychology with a foundation year. Not all universities that I originally looked at offered the opportunity to do a foundation year on the degree I wanted to undertake. When I found out Glyndwr do not limit you to only your qualifications, I was extremely grateful that I would be offered a chance to study.
When I reflect on what I have already learnt about psychology, and myself, I realise that the impact my studies has had is huge.
A key event for the department is the annual enrichment week for all psychology students. Throughout that week, we had guest speakers on subjects like how to get into clinical psychology, wellbeing, different routes to take after your undergraduate degree and many more. We got to explore the psychology labs with our psychology technicians and try out different equipment we could use in our dissertation projects.
It was a valuable week for the psychology students and enjoyed by all involved. Besides events, there are always opportunities for students who would like to get involved in research. I have recently volunteered to be a research assistant on a study being conducted by one of our psychology lecturers. It is the first research study that I have been involved in, and I am gaining valuable experience with an added bonus of enjoying the time volunteering with the therapy dogs and other research assistants.
The most important part to me about studying at Glyndwr is the learning environment itself. I feel I have struck gold with the lecturers we have on the psychology degree. Every single one has their own unique teaching style, and everyone has a great passion for what they are teaching. It not only makes the lessons interesting and interactive, but it also helps to ignite passion within students for subjects you never knew you were interested in before.
Future
plans
After finishing my undergraduate degree in psychology, I hope to complete a Master's and then potentially look into completing a Doctorate, either in Clinical Psychology or Educational Psychology.
My ultimate goal is to create a retreat for children who suffer with their mental health, confidence, and disabilities. The retreat will be an accessible, safe, and secure haven for children where I can support each child and their individual needs; they will not only receive tailored support, but the mechanisms to support themselves in adulthood.
Gabrielle Bernstein said, "Allow your passion to become your purpose, and it will one day become your profession". I feel that I am following my passion at WGU by studying psychology and along the way I have found my purpose for the future.
Check out our Psychology degree course page for more information about how you can enrol on to the course to let your passion become your purpose here at WGU.
Written by Emma Telfer, Psychology student.