The importance of mental health awareness at university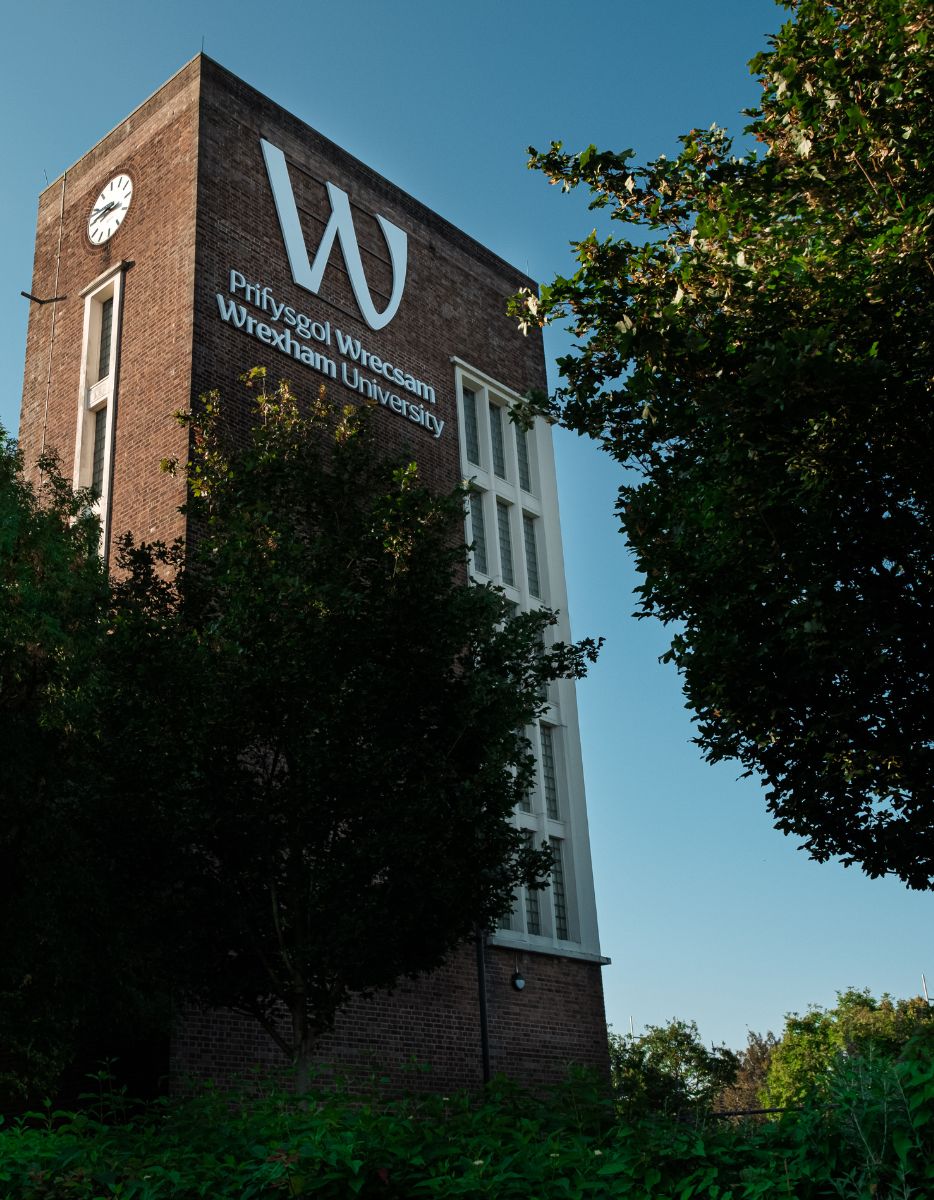 World Mental Health Day is an annual day we celebrate to raise awareness of mental health challenges whilst driving positive change for wellbeing.
Our Mental Health Advisor, James Ewens, has put together a blog on the importance of raising Mental Health awareness, and he highlights what support systems are available to you as a Wrexham University student.
Why is mental health awareness important?
Days like World Mental Health Day spread the message that taking care of our mental health is just as important as staying physically healthy. Raising awareness acts as a reminder to look after our own mental health and that of our friends and families. It also gives us that nudge to ask for help if we are struggling.
When approaching your own mental health awareness, a helpful first step is to consider how you're feeling inside as a way of checking in emotionally. Good mental health is about being able to think, feel, and behave in ways that we want and need to live our lives. It enables us to cope with the stresses of life, realise our goals, to learn and work well, and provides a motivation to contribute to our community. Difficulties with mental health can be destabilising and can make our lives feel more of a struggle, where everyday responsibilities like study, work, and looking after ourselves prove challenging.
Change in our mental health is a common human experience, one in four of us will go through some form of mental health difficulty in our lifetime. Even though a lot of us experience mental health challenges, there is still a stigma and misunderstanding around the subject that prevents people from speaking out, seeking help, and getting support. This is often felt by students who may worry that talking about their mental health will affect their studies, their relationships with their tutors and peers, and their academic progression.
What should I do to make the first step to get support and make the best decision for me?
Seeking out information and guidance is a good first step. Researching the feelings or reactions either you, or someone close to you, is experiencing is a helpful way to understand what we're going through. This foundation of knowledge helps us then feel more confident in taking the steps to help ourselves or others.

NHS self Guides

are a collection of self-help guides on a range of topics. They are accessible, downloadable, and can be emailed directly to friends/loved ones.

The Mental Health Foundation

website is designed to give you more information about mental health and mental health problems.

Student Space

is a dedicated website set up by the student mental health charity 'Student Minds' offering information and advice to help through the challenges of student life.
How can I access help at Wrexham University?
You have many options if you're thinking of seeking help and support for your mental health at Wrexham:

If you are not sure what you need, ASK is the one stop shop for Student and Campus Life queries. They can point you in the right direction if you contact ask@wrexham.ac.uk or visit them in person at our campuses.

I need to speak to someone outside of the university, what do I need to do?
Talking about mental health and seeking help can be difficult and speaking to your GP is often a first important step to take – but it can feel overwhelming. I recommend accessing some helpful tools to prepare you for the first time you visit a GP or health professional to talk about mental health.

Helping you get Doc Ready helps you build a checklist and go with a clear sense of what you want to say.
Find the Words is Mind's guide to taking the first steps, making empowered decisions, and getting the right support.
I'm worried about someone else, what can I do?
Knowing what to do or where to turn if someone you know is struggling is a difficult process to navigate. You may be wondering if, and how, to speak to them in the first place, and you also might have questions about managing the responsibility you feel.

Take a look at some helpful tips on how to start a conversation or download the Look After your Mate guide from Student Minds for some guidance on how to talk to a friend about their Mental Health. If they're a student at Wrexham, make sure to suggest contacting ASK if you feel comfortable.
We currently offer a Mental Health and Wellbeing degree if you are interested in learning more about mental health. Make sure to also check out our Student Support page for the range of support services we offer.