Course details
Duration
1.25-2.5 YRS (PT)
Course Highlights
Unique
industry-driven course, with applied assignments focusing on enhancing business growth
Flexible
blended learning, combining face-to-face teaching supported by online learning
Why choose? this course?
This unique work-based qualification is designed for the working professional who is looking to develop the business knowledge and management skills to progress further in their career or take a new direction.
This is a blended learning programme, with a combination of face-to-face learning, and flexible online learning which allows you to fit study around your life.
Successful completion at Level 4 (15 months) will give you a Certificate of Higher Education in Applied Business Management, whilst an additional 15 months successful learning achieves a Foundation Degree. You can top-up to a BA (Hons) in Applied Business Management with an additional 15 months study at Level 6.
Wrexham University is a Bronze Member of the Business Graduates Association and as such our business school students will be able to access a range of benefits including consultative services and the BGA eLearning hub.
Wrexham University prides itself on its leading scores for employability and our expertise in part-time and flexible learning. It is this approach that has seen us ranked in the top 10 UK universities for employability for part-time students.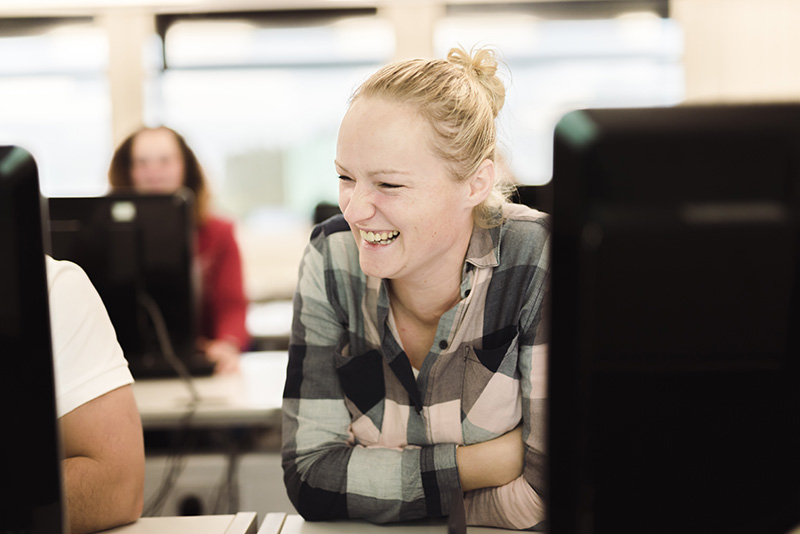 Business at
Wrexham University
Thinking of a career in Business? Hear from lecturers and students about our various Business degrees at Wrexham University.
Key course features
With leading-edge content, the Applied Business Management degree is industry-led and career-centric - thanks to our strong relationships with major employers who have contributed to the programme content, ensuring it reflects the demands and requirements of the industry today.
Regular lectures from industry experts – in association with the Big Ideas Wales programme.
A flexible blended learning approach, which includes face-to-face learning and online tasks all comprising of content which has been tailored for career enhancement across a wide range of industries.
Industry visits to observe good practice within the North Wales region.
What you will study
The comprehensive curriculum covers key business disciplines including marketing, finance, strategy and human resource management, developing practical and theoretical business leadership skills.
LEVEL 4
MODULES
The Essence of Management
Leading a Campaign
Business Innovation and Decision Making
LEVEL 5
MODULES
Contemporary Principles of Business
Enhancing Organisational Performance
Winning With People
The information listed in this section is an overview of the academic content of the programme that will take the form of either core or option modules. Modules are designated as core or option in accordance with professional body requirements and internal academic framework review, so may be subject to change.
Entry requirements & applying
The academic requirements for the course are 48-72 UCAS tariff points at GCE A-level and/or relevant experience.
You must have access to a computer and internet connection.
Teaching & Assessment
Assessments are varied, encouraging application within your business/current role. Inclusive of case studies, management reports, research reports, work-based projects, group and individual presentations and reflective writing.
A schedule of assessments will be provided for you by your Programme Leader for each year of the programme.
Teaching takes place on 1 day/evening per month (face-to-face learning) and online learning.
TEACHING AND LEARNING
Wrexham University is committed to supporting our students to maximise their academic potential.
We offer workshops and support sessions in areas such as academic writing, effective note-making and preparing for assignments. Students can book appointments with academic skills tutors dedicated to helping deal with the practicalities of university work. Our student support section has more information on the help available.
In terms of particular needs, the University's Inclusion Services can provide appropriate guidance and support should any students require reasonable adjustments to be made because of a recognised prevailing disability, medical condition, or specific learning difference.
Career prospects
Our Careers & Employability service is there to help you make decisions and plan the next steps towards a bright future. From finding work or further study to working out your interests, skills and aspirations, they can provide you with the expert information, advice and guidance you need.
By combining academic studies with practical learning, this Applied Business Management programme is the perfect gateway to exciting career progression opportunities.
Fees & funding
Wrexham University's tuition fees for 2024/25 for the BA (Hons) Applied Business Management – supported by employer route and for students not supported by an employer are £3,250 per annum.
Full information can be found on our fees & finance pages.
Accommodation
If you're looking for a place to stay while you study then take a look at our accommodation pages to get more information on your options, including our on-campus halls of residence Wrexham Village.
Subject to validation and accreditation
Courses shown as "subject to validation and accreditation" are new courses which are in development and the details of these courses are in the process of being finalised through the approval cycle, known as the 'validation' process. These courses are also in the process of applying for accreditation/recognition by external bodies, known as PSRBs – Professional, Statutory and Regulatory Bodies, which is a separate external approval process with the relevant PSRBs.
As soon as the programmes are validated and accredited the details of the course will be confirmed. The majority of new courses that are still 'subject to validation and accreditation' are approved as expected however, this is not guaranteed and should the course not go ahead as planned, or be significantly amended, you will be informed by the university and assistance will be provided to those who have been offered a place to find a suitable alternative course either at Wrexham University or at another provider.
International
If you are applying as an European / International Student, and live outside of the UK, you should make your application through our online application system, Centurus.
For information about the university's entry requirements for EU/international students, please visit our international section.