MSc International Business and Finance Management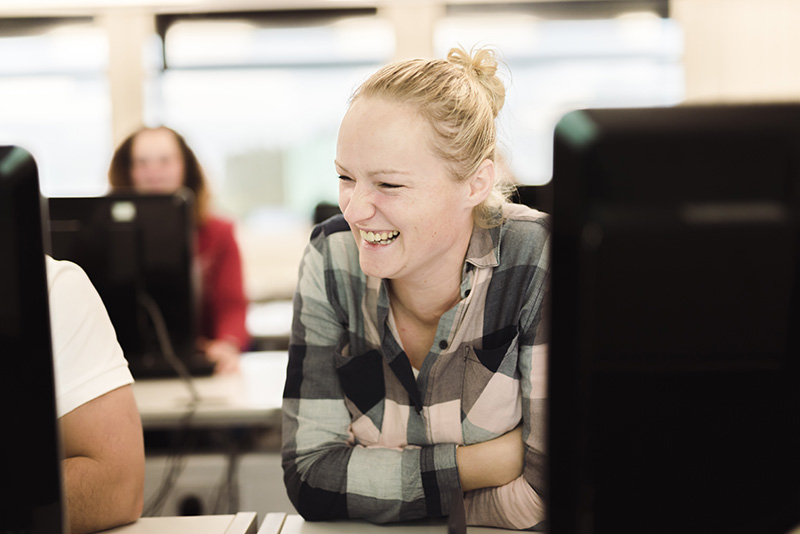 Course details
Duration
1 YR (FT) 3 YRS (PT)
Course Highlights
Designed
by academics and industry experts.
Innovative
and subject focused assessments.
Optional
advanced practice module available.
Why choose? this course?
The MSc International Business and Finance Management programme provides the foundations to achieve future management potential within the chosen business field to students who have little or no business work experience.
The programme is structured to give you the opportunity to study subject areas through your chosen pathway, while also engaging with core modules across the programme, which allows a breadth of diversity, interconnection and enrichment amongst studies, both in the classroom and the wider student community.
The MSc programme incorporates distinctive areas of knowledge, skills and mindset traits which contribute to effective performance at a management level within an organisation. Module content, delivery and assessment develops the individual profile of the learner, enabling greater confidence and marketability as a professional.
Advance your studies at the postgraduate level and build a career in international business and finance management.
Key course features
Be part of a Business School shortlisted for the 2022 AMBA/BGA Excellence Awards for best innovation strategy for active learning
Join a Business School that already has a well-established and successful international postgraduate community
Meet leading business leaders in your chosen field
Experience our new Business Simulation Suite to bring real business problems to life
Optional advanced practice module - 480 hours+ of work placement experience, across a 12-week placement
What you will study
The modules studied in the MSc International Business and Finance Management programme actively encourage you to apply theory and modelling tools to acquire and expand your innovation, creativity, problem-solving and judgement skills to evaluate, assess and make justified business and financial decisions and reasoning within key business and finance areas, focusing on real-world scenarios, discussions, debates, and complex challenges.
You will develop a depth of knowledge through the analysis of theory to practice, enabling you to build specialised and in-demand skillsets, as you explore current and future areas in international business, finance and financial markets, accounting, investment and banking, equipping you with the knowledge and tools needed to enhance your prospects and make a professional impact on your future career.
Taught Modules
Corporate Strategy and International Management (core): This module provides insights into the factors influencing the formulation and implementation of strategy within an international business environment, taking into account internal and external business and environmental factors and challenges that impact and influence strategy and leadership, and how this translates to management and operations.
Finance and Accounting for Business (core): This module focuses on the imparting of knowledge regarding the preparation and analysis of financial statements as well as the fundamentals of finance and financial reporting at the national and international levels. It also considers the structure of the financial markets and the environments in which they operate.
International Organisational Branding (core): This module enables you to take a strategic approach to organisational branding and branding strategies that influence its reputation, workforce, products and management across various organisational functions to discover and recognize the value of branding and brand management within the business landscape.
Subject Specific Modules
Corporate Finance and Financial Management (core subject pathway ): This module encourages the understanding of critical decision-making within corporate finance, through the development of analytical skills and the critical evaluation of the theoretical underpinnings of corporate finance theory.
International Financial Markets and Banking (core subject pathway): This module presents an overview of international financial markets. During your studies, you will learn and develop your skillsets in current valuation techniques in international financial markets that are employed within the industry.
Optional Modules
International Entrepreneurship (option): Explore different entrepreneurial processes, concepts, theoretical models, and the role culture plays in how to start, develop, and manage a global venture, as well as the study of the environmental factors affecting international entrepreneurship, discover how entrepreneurs make choices on a domestic & international level, including international expansion and the global monetary environment.
Globalisation and Contemporary Issues in International Business (option): Investigate and examine the trends in international business and consider how they contribute towards a greater interdependence among economies, new and emerging international markets, technologies and political developments.
International Business Principles and Practice (option): Examine the international business practice and principles that are undertaken within businesses and organisations within a global context, encouraging development and engagement in the critical understanding of this subject area from a management perspective. You will critically examine contemporary business practices, and you will research and study the impact of these on the wider business environment via theory-based analyses, as well as look at what business practices and principles will shape the future of global business economies and societies.
Dissertation Modules
Research Methods and Dissertation: You will learn about the nature and makeup of academic research and methodologies that align with research frameworks whilst being introduced to analytical techniques, approaches to sampling and research ethic, before completing a research proposal in your subject area of programme study. You will complete a dissertation research project pursuing the research question you proposed in the module Research Methods. Over the course of the module, you will: design your research instrument; secure approval; collect data; analyse data, and write up your research.
If completing with Advanced Practice, you will complete a 12-week internship in addition to the above.
Advanced Practice Placement
All business MSc programmes are offered with an additional advanced practice module which provides you with the opportunity for increased credits through undertaking a 3-month internship in a company. This helps provide you with fantastic future employability opportunities and the chance to use the knowledge gained during your taught programmes in real-life projects.
(The university does not secure placements and it is the students' responsibility to organise this).
Entry requirements & applying
Applicants will normally be expected to hold a good first honours degree (2:2 or above in any subject), or international equivalent. A non-graduate qualification, which the University deems to be of a satisfactory standard for the purpose of post-graduate admission. Applicants may be recent graduate, who has achieved their honours degree and wishes to continue to postgraduate studies to elevate their career opportunities. Where necessary, or as part of the University's policies and processes, applicants may be subject to additional selection criteria
These figures are intended as a general guide. Each application is considered individually.
International entry qualifications are outlined on the National Academic Recognition and Information Centre (NARIC) as equivalent to the relevant UK entry qualification.
In addition to the academic entry requirements, all applicants whose first language is not English or Welsh must demonstrate English language proficiency.
European students are able to provide this evidence in a number of ways (please see https://glyndwr.ac.uk/International-students/academic-entry-requirements/ for details), including IELTS.
International students require a UKVI Approved Secure English Language Test (SELT) (please see https://glyndwr.ac.uk/International-students/English-language-requirements/ for details).
Teaching & Assessment
How you will learn
Blended learning utilising the Active Learning Framework  
University's VLE (Active Learning Framework)
Face-to-face taught sessions 
Facilitated discussion  
Contributing a point of view and sustaining an argument  
Challenging  
Preparing material and presenting a topic to peers  
Independent study – reading and research  
Interpretation  
Completion of assessments Assignment feedback  
The learning and teaching strategy of the programmes is based on the acquisition of new or modified knowledge, behaviours, skills, and values which lead to the empowerment of learners with the confidence to participate, critically and creatively, in the study of their subject area. This is supported by drawing on emergent business issues to enable students to experience, at first-hand, the subject material in a manner which is closely related to business and management practices.
Delivery of teaching will be a mixture of formal and informal approaches including lectures, tutorials, group debates, and experiential learning which will be integrated and supported with the use of technological developments to provide additional flexibility, variety and access to a wider range of resources and materials supporting the Active Learning Framework from the university.
Contact hours for the programme will be through formal lectures and tutorials of approximately 3 hours per module per week.
How you will be assessed
You will be assessed through a range of contemporary methods such as essays, reports, strategy plans, portfolios, reflections, Vlogs, posters, and presentations which aim to create confident learners when they move into the workplace.
Advice, guidance, and feedback from the formative and summative assessments will be provided as a mechanism to acquire and develop learning skills and understand sound academic practice, using, wherever possible, the cross programme's virtual learning environment.
Career prospects
Our Careers & Employability service is there to help you make decisions and plan the next steps towards a bright future. From finding work or further study to working out your interests, skills and aspirations, they can provide you with the expert information, advice and guidance you need.
Master of Science (MSc) or Master of Science (MSc) with advanced practice
For all the International MSc routes, the following applies in relation to exit awards:
The PG Certificate in Management is an exit award available for a student who has completed 60 credits at level 7 and who chooses not to continue the programme.
The PG Diploma is an exit award available for students who have completed 60 credits at level 7 but choose not to continue the programme PG Diploma International Business and Finance Management.
Students who have 120 credits and 60 credits from their advanced practice module but choose not to continue the programme will exit with the following award: PG Diploma International Business and Finance Management with Advanced Practice.
Fees & funding
You do not have to pay your tuition fees upfront.
Wrexham University's tuition fees for 2024/25 for MSc International Business and Finance Management is £5,940 for full-time (1 year billed only).
The Advanced Practice module will provide you with opportunities to enhance personal and professional development so that you learn through work, learn for work and learn at work. In addition to the practical and professional skills you gain during your work placement, you will also engage in critical self-reflection and build up more self-awareness, flexibility and resilience to better prepare yourself for the challenges within the workplace. The cost for this module is £500.
The fees you pay and the support available will depend on a number of different factors. Full information can be found on our fees & funding page.
Programme specification
You can see the full programme specification here.