(Short Course) Business Innovation & Growth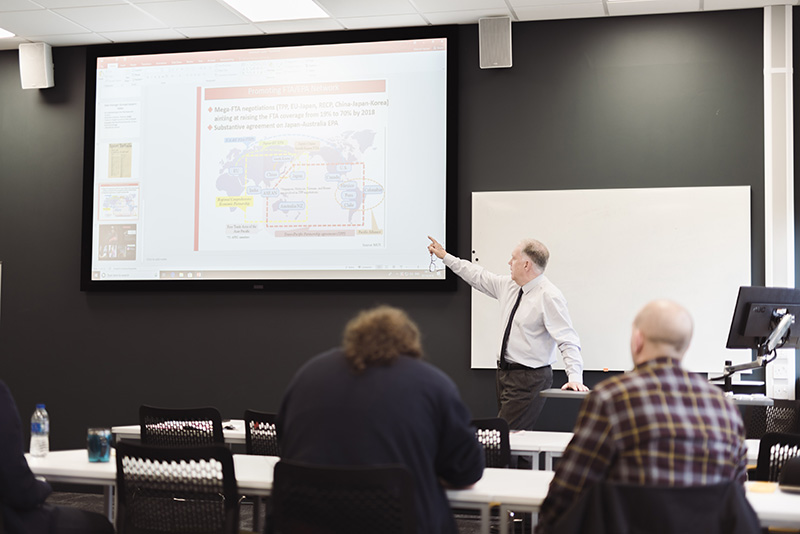 Why choose? this course?
This course will develop your understanding of the importance of innovation in business and through exploring methods and strategies to inspire idea generation and entrepreneurship, we will look at tools that will enable you to apply this new knowledge within your own field.
Key course features
Understand why innovation is essential for the success of any business, particularly in times of economic turmoil.
Learn how to support innovation, whether you're leading your own business or operating within an established business.
What you will study
This short course will take place over 8 weeks, with each week addressing a different aspect of business innovation and growth, as below;
What is innovation in business?
The value of innovation for business prosperity
Methods of business innovation and idea generation
Strategies for creating a culture of innovation
Intrapreneurship
Tools for assessing the viability of new ideas
Risk exploration and assessment
Business success
This flexible course offers a blended approach to learning, combining the convenience of e-learning with the interaction of classroom training. In person group sessions are held on the Wrexham campus providing an interactive platform for participating students to share their learning experience.
Material will be available on Moodle, and students will be able to access the content which will include recorded lectures, podcasts and articles, and study in their own time, although there is some expectation that they aim to keep up to date on a weekly basis. (ie that tasks for week 1 are completed sometime within week 1).
Entry requirements & applying
There are no entry requirements for this course; just an interest in the subject!
This short course requires that the student can allocate 3 hours per week to their study, but there is no requirement to be online at a specific time.
Teaching & Assessment
Students will be required to complete an online discussion forum on each weekly topic. The forums will enable students to reflect and demonstrate their learning. The expectation for the total word count is 2,000 words.
There will be clear guidance given to students regarding student expectation and assessments. Students will not be expected to use Harvard referencing, but will need to list their sources of information. The assessments will be 8 x 250 word contributions to a discussion forum, and will involve either opinion based, research based or experience based tasks related to the weekly content. It is advised that students complete one forum each week, and it should not extend their study time per week by more than 30 minutes
Fees & funding
£75
Do you live in Wales? We have a number of funding opportunities available, please complete the form to find out if you are eligible to study this course for free. Apply now via this form.
Course dates
This course doesn't have any fixed dates for the 2023/2024 academic year but is available upon demand.
If you would like to be part of a cohort for this short course, or if you would like to register a cohort from your workplace, please email us at enterprise@glyndwr.ac.uk.
The delivery of this short course can be flexible to meet your or your business' needs.