(Short Course) Introduction to Counselling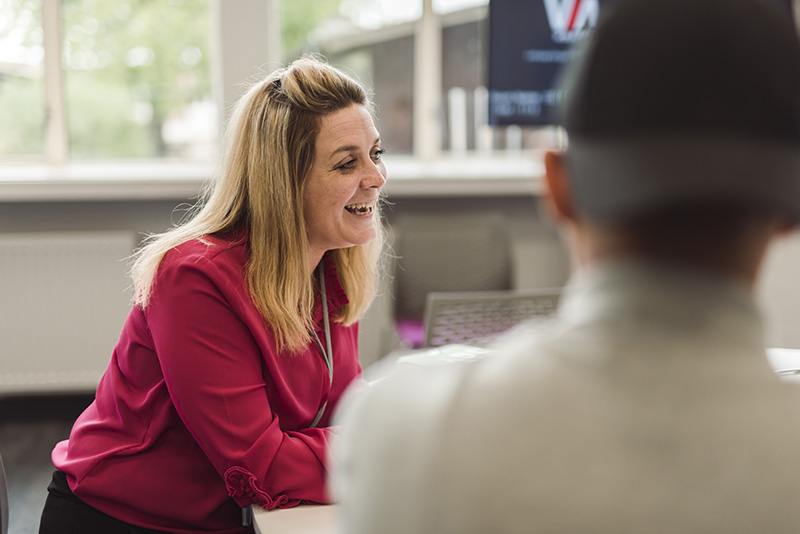 Why choose? this course?
As a profession, counselling has experienced tremendous expansion over the past 20 years with the growing recognition of the value of professional help and the support it can provide to people, both at home and in the workplace.
Key course features
A great route into studying our Dip HE Counselling.
Develop an understanding of the role of a counsellor the interpersonal skills needed for the profession.
What you will study
The course introduces what exactly counselling is, offering the opportunity to develop listening skills beneficial and applicable to a wide range of work and social settings.
Those interested in professional training as a counsellor, implementing counselling skills in other professions and those looking to enhance their self-development and listening skills will be equipped with the tools and skills necessary to succeed on their chosen path.
The course also gives an insight into the history of counselling and helps develop or refresh key interpersonal and counselling skills.
Entry requirements & applying
There are no formal entry requirements for this course. You may find it helpful to have some level 2 (GCSE) qualifications as study at this level will require both reading and writing skills. Those thinking of applying will find it advantageous to have some work and life experience to help put the course into context.
Attendees come from a wide range of backgrounds and ages. Diversity is welcomed.
Booking closes 1 week before course start date.
Teaching & Assessment
Teaching may include presentations by staff, pair and small group work and whole class activities such as discussions of ideas, individual reading and study, small group listening skills practice and feedback, and observation of video where appropriate.
Assessment is at Level 4 and includes 2 aspects:
An essay of 1250 words demonstrating knowledge of the development of counselling and the settings in which counselling may be offered and what counselling may hope to achieve.
A written report of 750 words based on reflection on the development of listening skills during the course, considering personal strengths and areas for development. Giving and receiving feedback to and from other course attendees forms an important part of the course.
Career prospects
The course seeks to be beneficial for those who may be considering further professional training as a counsellor, people interested in considering the use of counselling skills in other professions and those interested in self-development and enhancing their listening skills.
Fees & funding
The fee for the 10-week course is £295.
Do you live in Wales? We have a number of funding opportunities available, please complete the form below to find out if you are eligible to study this course for free. Apply now via this form