WGU design students create new magazine to support the work of the North Wales Public Service Boards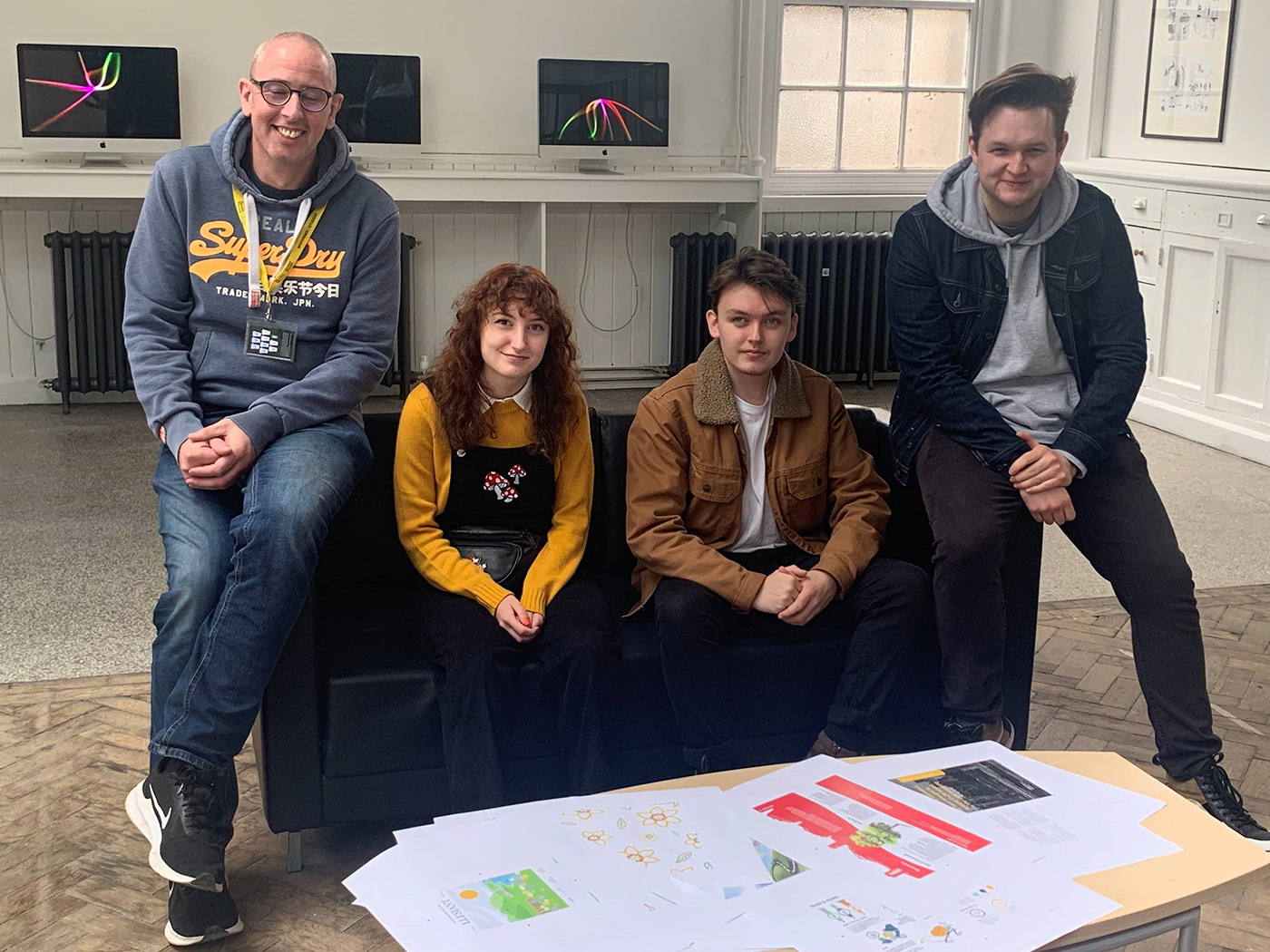 Date: 20th June 2022
Graphic design students at Wrexham Glyndwr University (WGU) have collaborated with the North Wales Public Service Boards to create a new magazine focussed on the wellbeing of communities across the region.
The magazine, called Llesiant, brings together some of the key data from the region's wellbeing assessments which have been led by the Wrexham, Flintshire, Conwy and Denbighshire, Anglesey and Gwynedd PSBs. It aims to build a picture of the current wellbeing of North Wales communities and to support wellbeing planning to improve this for the future.
Every five years, Public Service Boards, as part of the Well-being of Future Generations Act, are required to assess the wellbeing of their area and produce a wellbeing assessment, which is used as a basis to develop that area's wellbeing plan outlining how public bodies will work together to improve and enhance community wellbeing.
In North Wales, these assessments have been developed working closely with communities to understand what really matters to local people. This collaboration with WGU students aims to build on this approach by encouraging the students to engage with, and interpret, the data to produce and innovative and creative tool for the PSBs to continue to engage both communities and public bodies in understanding, and acting on, the region's wellbeing priorities.
Nina Ruddle, Head of Public Policy and Engagement at WGU who has supported this work as a key part of the University's Civic Mission Partnership Strategy, said: "This collaboration between WGU students and the Public Service Boards once again really highlights how we are doing things differently in North Wales and really embracing the ethos of the Well-being of Future Generations Act to make a lasting and sustainable impact to wellbeing outcomes by working differently.
"We are delighted not only to have supported and enabled this approach through our civic mission commitment to end social inequality in North Wales, but to have been able to showcase the talent and creativity of our design students."
Adam Skinner, a WGU design student from Flintshire who worked on the Llesiant magazine, commented: "This has been a great project to work on. Visual media is a brilliant way to connect with people and help to bring the data to life and this has been really important to us in designing Llesiant. We wanted to highlight both the positives in terms of what's going well and also the things that people need to be concerned about."
Michael Cantwell who works with Wrexham PSB on behalf of Wrexham County Borough Council, said: "Working with the talented Glyndwr design students was a great experience – they've created a format that cleverly brings the well-being data to life as well as being a work of art."