Applicant days, what they are and why you should visit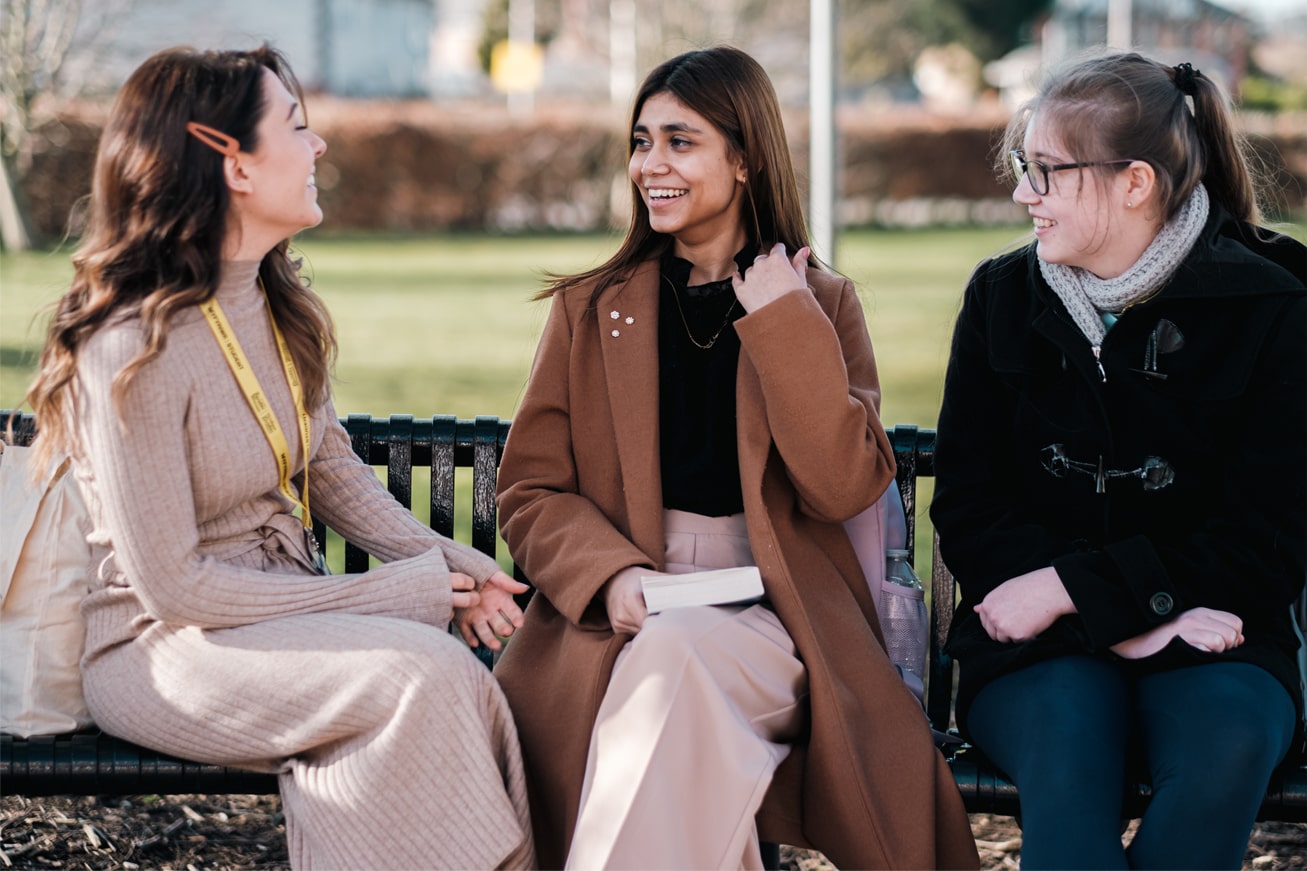 We may have already seen you here at Wrexham Glyndwr University at one of our open days. Alternatively, you may have never visited Wrexham, but you have checked us out on our website and social media and decided to apply to one of our fantastic courses.
In either case, once you have applied to study at WGU, you will have then been invited to one of our exclusive Applicant Days.
Our events coordinator, Elizabeth Morley said that "visiting us for an applicant day is a great way to experience the University, get a feel for the environment you will be learning in, meet your lecturers and settle some of the anxieties you may have before you begin your next steps into academic study".
An Applicant Day is an opportunity to visit Wrexham again, or for the first time, to get an in-depth look into your course and the university. The day is a great way to meet your future lecturers, explore campus and to talk to current students about their experiences.
I've been to an open day already, why should I go to an applicant day?
Open days are ordinarily your first taste of a university. You get to see the campus for the first time, and you are introduced to the content and lecturers of your chosen course.
Once you have been to an open day at WGU, you may have decided to apply to study with us after meeting our friendly staff and students and after learning more about the university. However, open days are a whirlwind of activity, and we know that sometimes the questions you wanted to ask are left unanswered. Additionally, throughout your application process, you may discover new questions about the university that you hadn't thought about before.
An Applicant Day is the golden opportunity to visit us again and get all of the answers you need.
I haven't been to an open day, why should I go to an applicant day?
We would love to meet you in person and show you all that the university has to offer. Meeting current students and your future lecturers will be an invaluable experience in deciding where you want to study.
An applicant day will help you visualise where you would like to attend university and we will have a variety of our support teams present to offer advice about getting settled at WGU.
Who will be there to talk to?
Admissions and enquiries will be there to help and advise you on your personal statement questions and with interview guidance suggestions.
Library and learning resources will be there to show how they can assist with finding resources for your studies. Guidance on sourcing literature for assignments, navigating subject-specific databases and e-learning platforms will also be available on the day.
The Accommodation team will be available for any questions you may have about our accommodation services.
Something else to note is that WGU has been ranked first for inclusion in England and Wales for five years running (Times and Sunday Times University Guide 2023), and our Inclusion Services staff will be present to offer advice about any additional support needs you may have.
The ASK team is the first stop for any student support queries that you may have on the day. The team can also help signpost you to student support available and if they don't know the answer to your questions, they will always do their best to find someone who will. We pride ourselves on our student support and our students have recently ranked us third for student support in the UK's largest student-voted awards ceremony, the Whatuni Choice awards 2023.
Our staff will be dressed in PINK and our student ambassadors will be dressed in YELLOW if you have any questions about how to get around, or if you just want a chat!
There will also be sessions with academics and a welcome talk and student life talk throughout the day.
Finally, your fellow applicants will be there to connect with before you start studying with us.
Are there scheduled events?
We encourage students to get to campus at 10am so that you can register before the first session, a WGU Welcome Talk at 10:15am.
The Welcome Talk is then followed by a Student Life session at 10:30am. After both of these talks, you will then be able to attend sessions with the academics on your chosen course.
What if I have questions before the day?
If you have any questions before attending the day, our enquiries team will be happy to answer them via enquiries@glyndwr.ac.uk or 01978 293439.
Make sure to book your space before you arrive via the email invite. We look forward to welcoming you to Wrexham!