Tips for Making Clearing Easy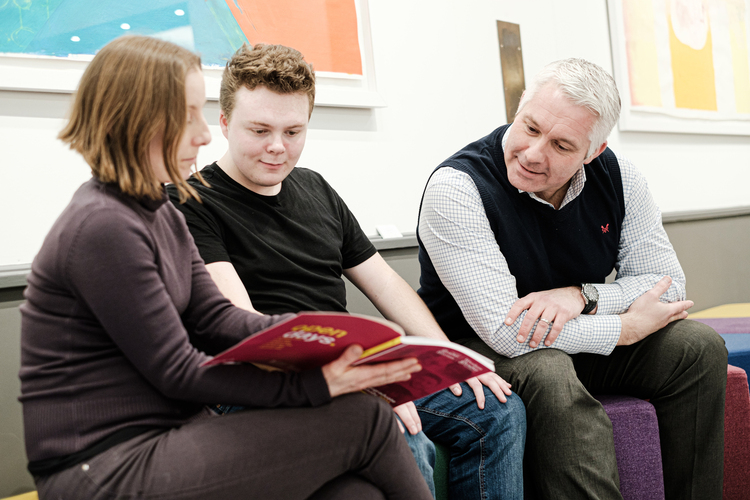 Our dedicated admissions team are experienced in guiding students through the Clearing period when it comes around each year.
They have put together some tips and key points to consider if you find yourself wondering about the Clearing process.
Research beyond the entry requirements
The main questions you'll probably be considering when looking at universities are:
Does this university offer the course I'm interested in?

What GCSEs do I need to get onto this course?

How many A-levels (or other level 3 courses) do I need, and what subjects should I study in order to enrol?
The answers to these questions are important to consider in making your decision of where to study. What we would suggest is going one step further and thinking about:
Is this university further away from home than I'm wishing to travel?

What is the surrounding area like? Is it in the city or a self-contained campus?

Is the campus spread out or all in one place?

How much are the travel costs?

Can I drive and park my car if I need to?

Am I guaranteed a place in university accommodation in my first year?
Make a list of all the things that are important to you in addition to thinking about the course you want to study. For instance, Emma Telfer, a Psychology student said that "I decided to look for a university that I felt was inclusive" and that WGU "met all my expectations and more". For Emma, inclusivity was an important extra to consider and Wrexham Glyndwr University has been ranked first for social inclusion for five years running (The Times and Sunday Times Good University Guide 2023). She decided what was important to her and found a university that represented her interests which is something that we would suggest considering when preparing a pre-Clearing checklist.
Be prepared to contact universities yourself
This one may sound obvious, but when you're trying to secure your place at a university, the universities you contact will want to speak to you directly and not to someone calling on your behalf.
You can call our enquiries team on 01978293439.
If you aren't comfortable making an initial telephone call, then that's not a problem for us as a university. You can contact us through email via enquiries@glyndwr.ac.uk, by our webchat function and by our socials.
Do bear in mind that some courses will require an interview before any offer can be made, so be prepared to talk to us if you apply for one of those!
Get in touch before results day
If, for any reason, you feel that you may not make the grades for your firm or insurance choices, then you can check our Clearing Vacancies.
If the course you're interested in is on there, then get in contact with us so that we can discuss your options. If you'd like us to contact you on results day to let you know what we have available, then make sure to complete the enquiry form on our Clearing pages. One of our Applicant Support team will call you back when results are out, and talk to you about how we can help.
On results day, have all your results to hand
Keep in mind that the universities you call to enquire about clearing places are going to ask you about your qualifications.
Once you have your results, write them down so that you can refer to them on the phone. Another thing to do is take note of your GCSE results and any additional qualifications that you have obtained so far, so that everything is in one place to refer to.
Universities will have their own processes, but if we can't access your complete UCAS form when you initially contact us (for example if you're already referred through Clearing to somewhere else), we will often make you a verbal offer over the phone based on the information you've given us.
It is vital that you give us the correct information regarding your qualifications, as we may withdraw our offer to you if your actual results are different to what you initially told us.
Be open to other suggestions
Although we may not be able to offer you the course you originally applied for, we may suggest another course which we feel may suit you, based on your previous study and interests. We would never make you rush a decision and would suggest that you carry out some research as the course we offer may just be what you were after, but didn't realise existed!
Don't rush into a decision
It's important to be sure that your choice is the right one for you.
Go back to your pre-Clearing checklist and make sure that the universities you're considering tick most, if not all, of your boxes. At Wrexham Glyndŵr University, we're not going to give you a 24-hour deadline on our offer to you – if we tell you on results days that you have a place with us, that offer is valid right up until the end of August, so you have time to make sure that you're making the right decision.