University Costs for Parents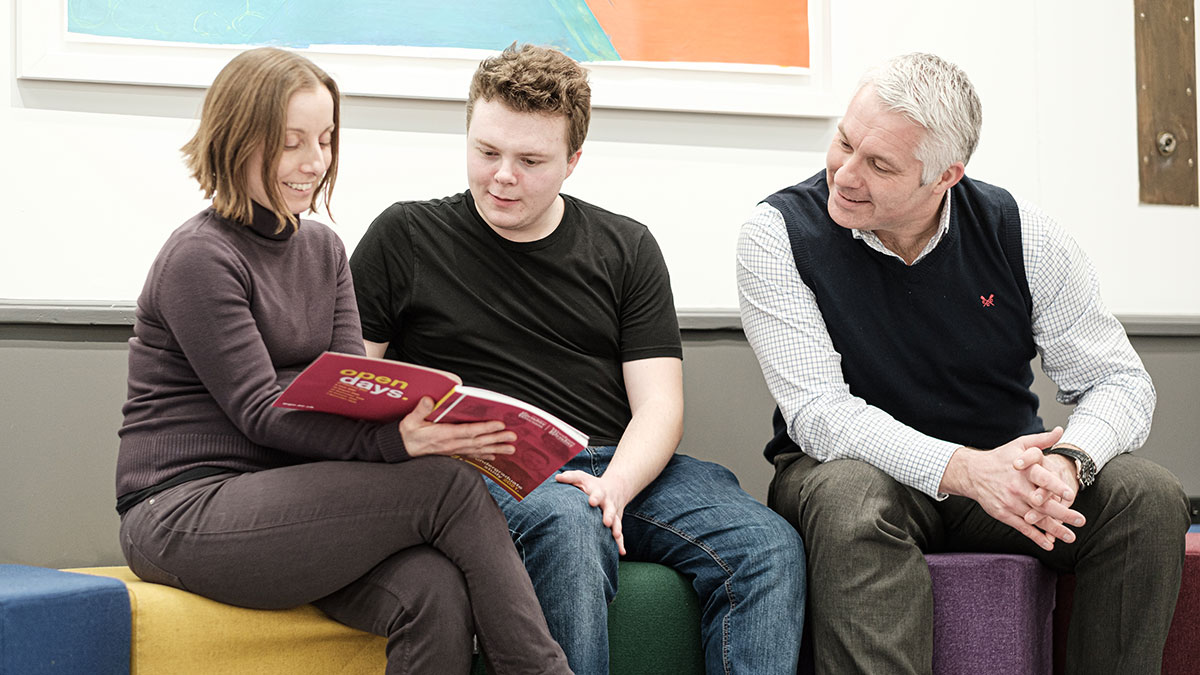 Seeing your child go off to university for the first time can be a happy and exciting occasion for many parents. If they are currently applying to university for 2022, then you're probably feeling very proud of all that they've achieved so far, especially after dealing with all of the interruptions they might have faced to their education during the pandemic.
However, it's understandable that you may also be feeling a bit daunted by the prospect of your child attending university- not least because of how expensive it can be.
Whilst parents won't necessarily want to foot the bill for their child's university education, many will no doubt be worried about the potential amount of debt that comes with it. So, to help you prepare, we've put together a list of the things to expect when it comes to fees & funding.
Tuition Fees
It is true that the cost of attending university has risen significantly over the past few years; the current fee for an undergraduate degree is £9000 per year (this rises to £9,250 for English students!). This is no doubt a huge amount of money, however there is no need to panic. Most students will not be expected to pay anything upfront, and there are many funding options available.
The Welsh Government offers a variety of financial packages to first time undergraduates to help them cover their tuition fees and living costs for university. Welsh students will be able to receive up to £10,350 towards studying in the UK, and up to £8,790 if they are living at home during their course. The course fees are normally covered through a tuition fee loan, which is paid directly to the university.
According to the most recent government guidelines, students who began their course on or after the 1st September 2012 will not need to start paying this loan back until they are earning above the threshold of £27,295. Also, every Welsh student will be eligible to receive a grant of at least £1000, which does not need to be paid back at all.
For more information visit the Welsh Government website on student finance here.
Accommodation
University offers students a great opportunity to stand on their own two feet and have a real taste of independence, however this could mean that your child decides to move to a completely different part of the country to study. The cost of student accommodation can be another expensive factor in going away to university, however it doesn't have to be unaffordable.
Once they have accepted their university offer, it is a good idea to start your search together for student housing as early as possible. Wrexham Glyndŵr University has a great selection of affordable student accommodation both on and off-campus, and we can also offer advice and help to find suitable housing for students looking for a place to live.
If university accommodation isn't an option for you, there are many privately rented student houses available in the Wrexham area. Try and arrange some viewings of any potential properties which you like the look of, and be sure to ask about any extra costs before signing a contract, such as utility bills, deposits etc.
Alternatively, if the university isn't too far away from your home, it may be a more sensible option for them to keep living with you. This is becoming increasingly common amongst many students today, with some deliberately choosing to study at a university that's within easy commuting distance to them, so they can keep living with their parents and save some extra money.
Day-to-Day Costs
As well as accommodation costs, there are of course other things that you'll need to consider. If your child is living in university halls, then utility bills are usually covered, so that's one less thing to worry about. However, they'll also need to pay for groceries, travel costs, and of course you can't begrudge them a night out once in a while.
Whilst you may be happy to fund their education, it might be taking it a step too far to fund their social life as well! So perhaps you may want to encourage your child to look for a part-time job alongside their studies. Most students do it these days to earn a bit of extra cash – and it can also be a great boost to their CV too!
Course-Related Costs
There may be times when extra expenses will be required, such as needing a particular book for a course module or attending a study trip. For course textbooks, don't forget that most university libraries will be well-stocked with the required reading material and other relevant information. Second-hand books are also a great alternative to pristine shop-bought books and often work out a lot cheaper. Look out on university noticeboards or web forums to see if any graduates are looking to pass their books on, or even online stores like Ebay and Amazon will sometimes have pre-owned university textbooks on offer.
I am struggling financially – does this mean that my child can't go to university?
If you are experiencing financial difficulties and are worried about being able to fund your child's education, it is important to know that there is help in place to make the dream of university a reality. Students from lower income households will be eligible for extra money towards their studies from the Welsh Government, the maximum grant allowance you can get being £8,100. Wrexham Glyndŵr University also has bursaries and scholarships available to provide extra financial support, so if your child is eligible, they should definitely apply.
It may also be a good idea for you to sit down with your child and discuss all the costs involved for the duration of their course. Work out a realistic budget with them – although you may want to offer as much help as you can, remember that your child is now an adult, so you shouldn't be solely responsible for their finances. Learning to manage your money is a valuable skill to have and will encourage them to become fully independent.
It's also really important to keep in mind that whilst some things will be payable up-front, the student loans system means that the majority of the costs can be deferred until after graduation – and even then, the payments will be a relatively small percentage of their earnings.
Ultimately, money should never be a barrier to an education, and a degree will be a worthwhile investment to your child's career and long-term future.
If you have any questions relating to fees or funding at Wrexham Glyndŵr University, please visit our student finance pages. You can also contact our team on funding@glyndwr.ac.uk, or check out our dedicated parents section for more information.
*Government figures all correct at time of writing
---