MRes Applied Clinical Research
Course details
Duration
1 YR (FT) 2 YRS (PT)
Course Highlights
Focus
on clinical research and training to enhance careers within the NHS and health sector.
Blended
learning with face-to-face teaching supported by online learning.
Develop
the skills & knowledge needed to pursue a research-based career in clinical medicine and healthcare.
Why choose? this course?
The MRes Applied Clinical Research programme has been designed to serve healthcare professionals working in fields such as nursing, audiology, midwifery, physiotherapy, psychology and radiology, and medical sciences graduates wanting to embark on a Masters of Research degree focusing on human health and disease.
This programme equips graduates with the skills and subject-specific knowledge needed to pursue a research-based career in clinical medicine and healthcare.
It focuses on clinical research (e.g. audits, clinical outcome measures, quality improvement, qualitative or quantitative), and provides ideal training for students who want to enhance their careers within the NHS and health sector, or subsequently wish to move onto a PhD programme, or who simply wish to undertake a significant research (120 credits) project at Masters level.
Completion of the course will lead to a professionally recognised qualification, being externally approved by the Institute of Biomedical Science (IBMS).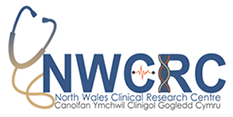 Key course features
Teaching will involve a range of learning methods including lectures, seminars, laboratory practicals, group discussions and presentations.
Taught modules to develop your understanding of the principles and application of research relevant to your discipline followed by a research project.
The academic and clinical staff are research active, and continually thrive to promote research within areas of biomedical and clinical sciences, where they regularly publish their research findings and discuss their work at national and international conferences.
Blended learning is a feature of this course, enabling students to travel for the taught element of the course without having to commit to living in Wrexham or the locality full time. Each module takes the form of a learning package consisting of a three-day block of face-to-face teaching supported by online learning. This approach is favoured by employers wishing to release their employees to study whilst still meeting service needs.
The programme is designed to enhance the employability of individuals in the development of contemporary subject knowledge, related transferable skills and, in turn, better meet the clinical and healthcare needs of the populations they serve.
What you will study
This programme provides an opportunity for an in-depth study in all of the major disciplines covering biomedical science, as well as current regulatory frameworks, information communication technology and research methods. Topics of focus include clinical chemistry, cellular and histopathology, haematology and transfusion as well as microbiology and immunology.
MODULES
Research methods (20 credits)
Critically exploring professional practice in the context of health & society (20 credits)
Clinical medicine: pathology of disease (20 credits)
Research Project (120 credits)
The focus of most modules will be on understanding the biology of disease, concepts underlying disease pathogenesis, and the use of current biomedical science applications in the screening, diagnosis and management of disease conditions.
Entry requirements & applying
To be considered for the course, a candidate must hold one of the following qualifications prior to the commencement of the programme:
An initial honours degree of Wrexham University or another approved degree-awarding body.
A minimum of 2:2 honours degree, which has a significant content of biological science (e.g. Biomedical Science, Human Biology, Biochemistry, Biological Sciences, etc.)
Have relevant work experience at a senior level that is deemed to compensate for the lack of formal qualifications, and have held a position of management responsibility within the biomedical, clinical or healthcare sectors for a minimum of three years within the previous five years. In a case where there is a lack of clarity or a need to gain deeper insight into a candidate's suitability for the programme of study, an informal interview with the candidate may be held.
In addition to the above, candidates must also have practical laboratory experience that would have already been gained from undertaking their undergraduate programme of study inclusive of relevant QAA benchmark standards such as Biomedical Science and Biological Sciences.
Prospective students may also apply for the Recognition of Prior Learning (RPL) against specific modules in accordance with Wrexham University regulations.
Students undertaking a research project (dissertation) that entails working in an area other than their usual place of work must obtain a relevant DBS.
Students undertaking a research project (dissertation) who may be working with patients, vulnerable people and children must obtain an enhanced disclosure.
Teaching & Assessment
Students will be assessed via a series of coursework projects throughout the course. This could be in the form of laboratory reports, clinical reviews, poster or oral presentations, case studies, essays or data manipulation exercises.
Teaching and Learning
Wrexham University is committed to supporting our students to maximise their academic potential.
We offer workshops and support sessions in areas such as academic writing, effective note-making and preparing for assignments. Students can book appointments with academic skills tutors dedicated to helping deal with the practicalities of university work. Our Student Support section has more information on the help available.
In terms of particular needs, the University's Inclusion Services can provide appropriate guidance and support should any students require reasonable adjustments to be made because of a recognised prevailing disability, medical condition, or specific learning difference.
Career prospects
Our Careers and Employability service is there to help you make decisions and plan the next steps towards a bright future. From finding work or further study to working out your interests, skills and aspirations, they can provide you with the expert information, advice and guidance you need.
This course is predominantly aimed at health professionals from a range of disciplines who wish to enhance their skills and knowledge in clinically focused research.
It is aimed at those who wish to pursue clinical/academic research careers, such as research nurses, clinical trials coordinators and principal investigators. The course provides comprehensive training in research, providing an excellent foundation for students who wish to go on to study for a PhD.
Fees & funding
You do not have to pay your tuition fees upfront.
Wrexham University's tuition fees for 2024/25 for MRes Applied Clinical Research are £8,950.
The fees you pay and the support available will depend on a number of different factors. Full information can be found on our fees & funding pages.
Programme specification
You can see the full programme specification here.
Subject to re-validation and re-accreditation
The University reviews its courses on a regular basis to ensure that they reflect the needs of students and employers. Periodic review of the existing programmes is required every five years and major changes may be made to the programmes during the re-validation process. Courses shown as "subject to re-validation and re-accreditation" are existing courses which are in the process of re-validation and renewing recognition/accreditation with the Professional, Statutory and Regulatory Bodies (PSRBs). As soon as the programmes are re-validated and re-accredited, the details of the course will be confirmed. The majority of new courses that are still 'subject to re-validation and re-accreditation' are approved as expected however, this is not guaranteed and should the course not go ahead as planned, or be significantly amended, you will be informed by the University and assistance will be provided to those who have been offered a place to find a suitable alternative course either at Wrexham University or at another provider.