MSc Professional Practice in Health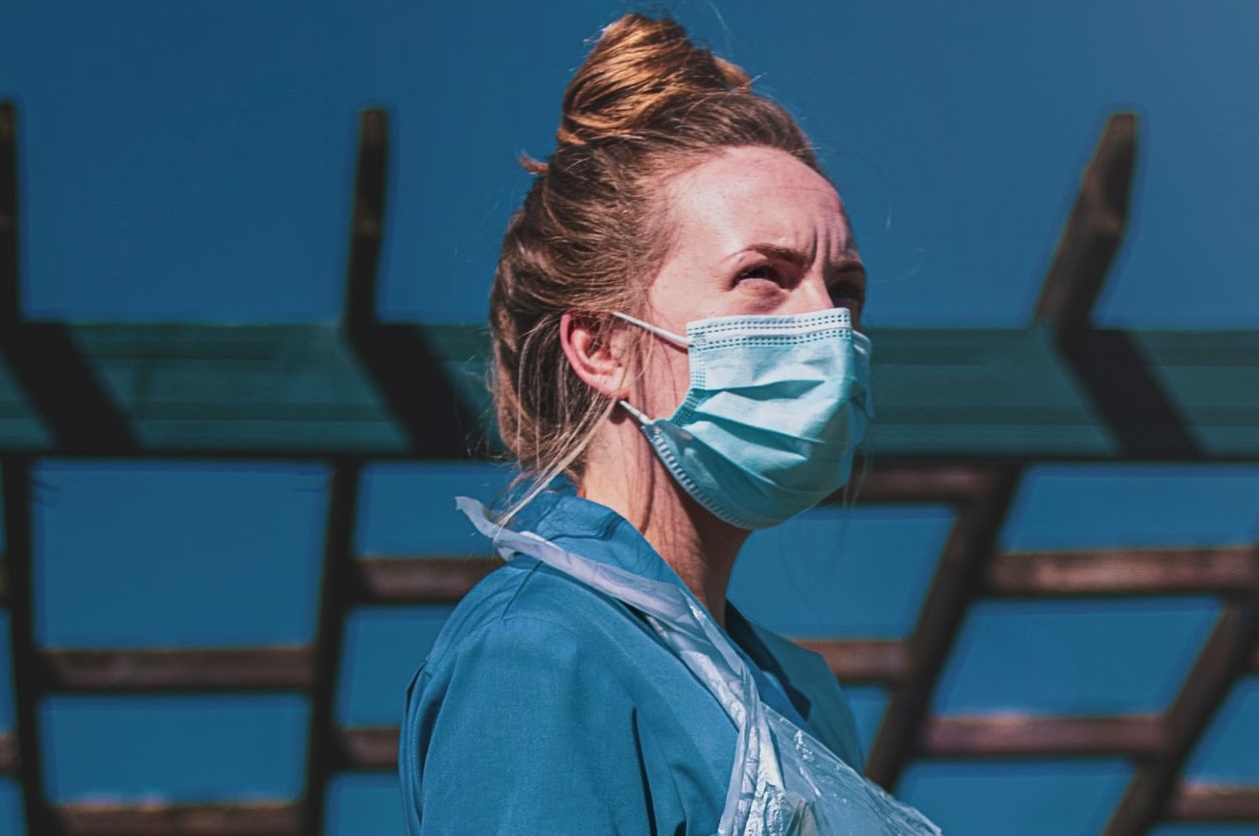 Course Highlights
Blended
learning, facilitating a learner focused approach.
Assessments
to reflect your area of practice.
Development
of specialist knowledge in health-related disciplines.
Why choose? this course?
The MSc Professional Practice in Health enables professionals from a variety of health disciplines and workplaces to come together to learn. The overall aim of the course is to provide a comprehensive, modern and dynamic programme for students seeking to develop their career within the increasingly diverse area of health.
Break down the barriers that exist through this model of working, re-focusing on person centred care and the benefits that inter-professional working can bring to the people in our communities.
Students will be encouraged to take a broad perspective to their learning, appreciating how global, international, national, and local influences, shape the practice of professionals in their area of health and social care provision.
There will be opportunities for students to guide their own learning to reflect the diversity of the student group, both from a professional and an individual perspective.
Our approach also acknowledges the varied workplaces and areas the students work within, ensuring that the potential to maximise the impact of their studies is recognised.
Key course features
Develop systematic knowledge and critical understanding of healthcare from a local, national, and global perspective.
Demonstrate transferable skills that are necessary to make decisions requiring the exercise of personal autonomy and initiative: including problem solving, leadership, resilience and reflexive capacity in complex and/or unpredictable situations.
Evidence critical awareness of current problems and/or new insights.
Comprehensively discuss and provide critical comments on research evidence and scholarship within areas of health.
What you will study
You will study part-time over three years, achieving 60 Level 7 credits in each year. This will comprise of three 20 credit taught modules a year over the first two years, and the dissertation (60 credits) on the third. The modules will cover a range of subjects and are carefully structured to allow you the opportunity to develop your critical thinking with the focus on developing your personal and professional self.
YEAR 1
MODULES
Developing Professional Practice and Leadership (Core)- This module enables students to evidence their personal and professional development, creating the link between theory and contemporary practice. The students will explore relevant theories on leadership and effective team working to support their professional practice the future, whilst reflecting critically upon current health and social care policy underpinning the organisation where they work.
Innovation and Improvement in Practice (Core)- This module aims to prepare students to lead a quality improvement project within their workplace. The main focus of the module is how to bring about successful change using the processes, tools and techniques associated with service improvement.
Public Health and Inequalities (Core)- This module aims to provide a comprehensive grounding to the professional and academic field of public health concepts and principles, and will introduce students to some of the issues that are presenting challenges to people's health and wellbeing in today's rapidly changing society. Globalisation, new technologies, and a growing and ageing population can be linked to issues such as climate change, air pollution, loneliness and the pandemic spread of viruses.
YEAR 2
Students will study two core modules, plus a negotiated module.
MODULES
Compassionate Leadership in Practice (Core)- This module aims to introduce students to the behaviours of compassionate, collective, and inclusive leadership practices, through developing a critical understanding of the core concepts, facilitators, barriers and enablers to embedding compassionate leadership within a workplace culture.

Research Designs and Methods (Core)- The module aims to enable students to make choices about appropriate methodologies when undertaking a quality improvement, innovation, or research project. They will critically appraise a range of project designs from different perspectives to gain understanding about traditional research methodologies for practice, and apply knowledge, skills and attributes of good research enquiry to prompt future practice developments.
YEAR 3
MODULES
Dissertation- This module aims to provide students with the opportunity to: 1) Demonstrate independent thought and develop originality in the evaluation, application and synthesis of knowledge through the critical exploration of a topic relevant to health professions and the area of health and social care. 2) Enhance the academic skills necessary in the selection, planning, preparation and writing of a dissertation, which integrates both empirical and theoretical knowledge gained within the programme.
Entry requirements & applying
Each application will be considered individually and on its own merits. The Programme Leader will make the final admission decision. The entry requirements for the MSc Professional Practice in Health are drawn up in accordance with the University's regulations.
Candidates must satisfy/hold one, or a combination, of the following conditions:
An initial honours degree from Wrexham Glyndŵr University or another approved degree awarding body.
A non-graduate qualification, which the university deems to be of satisfactory standard for the purpose of post-graduate admission.
Have relevant work experience at a senior level that is deemed to compensate for the lack of formal qualifications, and have held a position of management responsibility within the health or social care sector for a minimum of three years within the previous five years.
In a case where there is lack of clarity or a need to gain deeper insight into a candidate's suitability for the programme of study, an informal interview with the candidate may be required. This may be undertaken face to face, or via an appropriate online platform. This will allow the candidate an opportunity to provide evidence to the satisfaction of the interview panel of their ability to complete academic work of the required standard in the subject area, and to complete successfully the scheme of study proposed.
In addition, candidates who are not able to demonstrate evidence of recent academic study (within the last 5 years) may be made a conditional offer, requiring the student to undertake the Preparing for Academic Success (Level 6) module prior to commencing the Masters level programme.
International entry qualifications are outlined on the National Academic Recognition and Information Centre (NARIC) as equivalent to the relevant UK entry qualification.
Teaching & Assessment
Assessments will be designed to ensure that students reflect their area of practice and professional expertise in summative and formative work, and that there is evidence of emersion and developing expertise commensurate with Masters level study. Appropriate academic assessors will be allocated to facilitate this.
Assessment methods include, but are not restricted to: Written Assignments, Reflective Portfolio, Presentations, and Reports.
Teaching and Learning
We offer workshops and support sessions in areas such as academic writing, effective note-making and preparing for assignments. Students can book appointments with academic skills tutors dedicated to helping you deal with the practicalities of university work. Our student support section has more information on the help available.
Career prospects
Our Careers & Employability service is there to help you make decisions and plan the next steps towards a bright future. From finding work or further study to working out your interests, skills and aspirations, they can provide you with the expert information, advice and guidance you need.
This programme assists health care practitioners to develop within the NHS Agenda for Change careers and employment framework, with achievement of Masters level study being a key attribute of those wishing to progress through Band 7 and above roles.
Emotional intelligence, communication and leadership will be threads throughout all modules, with compassionate leadership being an indicative learning thread. This is both to reflect the developing practitioner, the requirement of evidence of masters level study for those pursuing Band 7 (and above), and the importance of developing a sustainable and resilient workforce. This will enable students to explore both academic and professional progression, and aims to increase the future employment options of students undertaking the programme.
Fees & funding
You do not have to pay your tuition fees upfront.
Wrexham University's tuition fees for 2023/24 for MSc Professional Practice in Health are £5,940.
The fees you pay and the support available will depend on a number of different factors. Full information can be found on our fees & finance pages.
Please contact the programme leader Vic Graham to discuss the possibility of accessing Welsh Government Funding or Health Board Education Funding for this programme.
Programme specification
You can see the full programme specification here.
International
If you are applying as an European / International Student, and live outside of the UK, you should make your application through our online application system, Centurus.
For information about the university's entry requirements for EU/international students, please visit our international section.