(Short Course) Digital Youth Work: An Introduction to Principles and Practice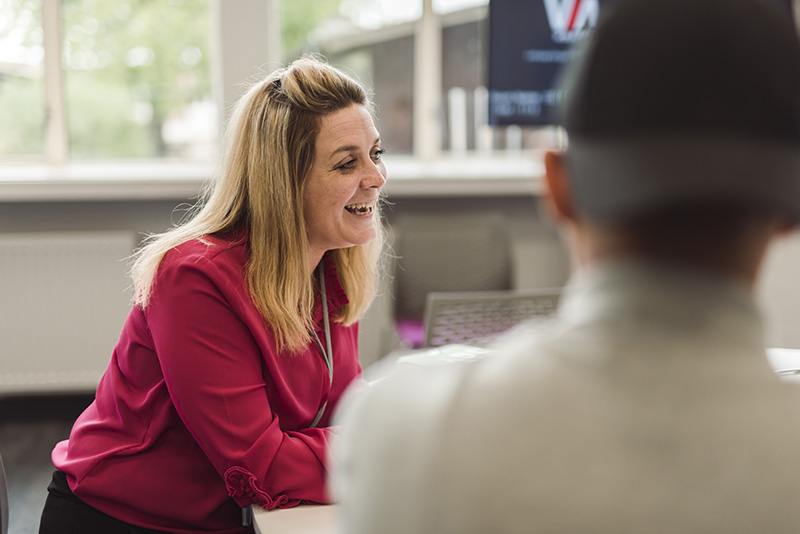 Why choose? this course?
The drive for youth workers to design and deliver digital youth work has increased since Covid-19. This module aims to offer an introduction to digital youth work; providing the underpinning theory and some of the key concepts to its development and delivery.
Key course features
Study online around your existing work and family commitments.
Course content and materials developed and delivered by JNC professional qualified and experienced youth workers and lecturers.
Provides practical application to current youth work practice.
Opportunity to focus on your own continuing professional development.
What you will study
What is Digital Youth Work and why do it?
Youth in the digital age - The development of digital youth work
Barriers and solutions to Digital Engagement Safeguarding young people and youth workers online
Technology for digital youth work
Please note, this is an academic module and there is an expectation of 2-3 hours per week independent study. There are practical elements and learning will be able to be applied to practice. However, it is not a training course.
Entry requirements & applying
Current youth work experience and practice are an advantage in order to complete assessment activities.
Previous experience of studying at level 4 advantageous.
Teaching & Assessment
Complete a portfolio that analyses the historical, social and political context of digital youth work, and examines the practicalities required to ensure young people and youth workers are safeguarded online. This will include: - A statement analysing the historical, social and political context of digital youth work; including what digital youth work is, barriers to online engagement and strengths of a digital youth work approach. (1000 words) - A SWOT analysis of their practice organisation's readiness to deliver digital youth work (500 words) - A risk assessment for delivering digital youth work (500 words)
Record and upload a 10 minute presentation that evaluates available technologies for digital youth work. This will include: - an description of 2 digital technologies that can be used for digital youth work - an evaluation of the strengths and weaknesses of each of the technologies - recommendations for use in digital youth work The presentation can include a demonstration
This course will run for 12 weeks, this includes 20 hours of scheduled learning and teaching hours with the tutor. There will be a mix of materials that will be released on a weekly basis to work through at your own pace as well as live online tutorials and discussions.
Career prospects
This module supports the continuing professional development of professional youth and community workers, youth support workers and volunteers in the sector. Completion of the module could lead to further study on the BA and MA youth and community work programmes at Wrexham University.
Fees & funding
£95
Do you live in Wales? We have a number of funding opportunities available, please complete the form below to find out if you are eligible to study this course for free. Apply now via this form.
Course dates
1st June
8th June
15th June
22nd June
29th June
6th July
13th July
20th July
27th July
3rd August
10th August
17th August
TypeError: Cannot call method "getContent" of null