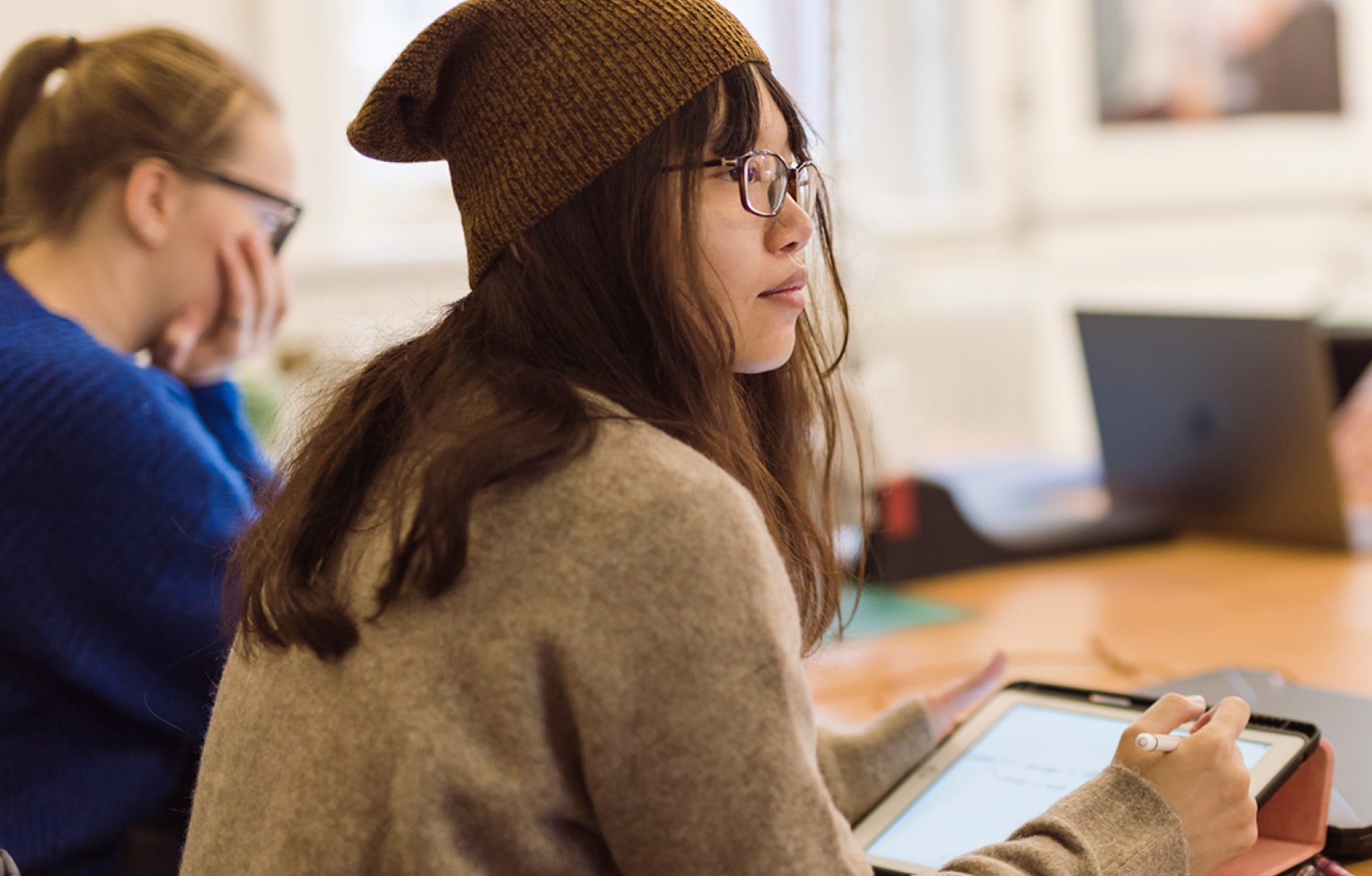 Coronavirus update and international programmes
Wrexham University has a strong history of welcoming international students and staff to the UK, and they are very much part of our community. We understand that students and staff may be worried about Coronavirus and we are closely monitoring the situation as it unfolds. Ensuring the safety and welfare of our staff and students is our top priority.
Wrexham Glyndwr University offers the following programme:
Course duration: 3 Months leading to masters course
Location: Wrexham
Why study a Masters degree?
Invest in your future
Higher earning potential
Get noticed in today's job market
Career advancement
Make connections
Increased respect and credibility
Pursue your interests in more depth
Contribute to the world's knowledge
Get academic recognition
Work with the best
Wrexham University is running this Extended Masters programme to allow students to upgrade their study skills in preparation for the full master's programme.
This intensive programme consists of 15 hours of classes per week, with plentiful guided independent study/homework. You will enjoy all of the benefits available to Wrexham University students, including banks of material on our VLE (Moodle), which will enable you to hone your academic skills. You will also have access to IT equipment, the library, student welfare services, sports facilities, student clubs and social programmes run by the University centrally.
You will be also able to familiarise yourself with the University campus and the many exciting leisure time opportunities in and around Wrexham. During this time, you will have the opportunity to find out about student life at a British university, and this will help you to settle into your academic course more smoothly when you continue your studies with us at the end of September.
Key course features
STUDY SKILLS + MASTERS
Study skills modules incorporating integrated skills for PG studies, including research skills and academic writing skills.
Masters (see course list).
All modules on offer aim to enable you to further enhance your existing skills to achieve improved accuracy and general proficiency in your chosen masters programme. Alongside academic study skills, the main focus is the further development of study skills and the acquisition of socio-cultural awareness.
You will be supported throughout your learning with written interim reports on your work, and oral feedback is provided on all courses at regular meetings with tutors.
Masters course list
Choose your follow-on masters course from the following:
BUSINESS
COMPUTING
ENGINEERING
MSc Engineering (Composite Materials)
MSc Unmanned Aircraft System Technology
Fees and Funding
Extended Masters (MBA): £15,500 (scholarships available up to £2000).
Extended Masters (not MBA): £15,000 (scholarships available up to £2000).
Payment conditions
Students are expected to pay 75% - 100% tuition fees before CAS.
Entry requirements and applying
Study Skills + Masters
English: Overall IELTS band score of 5.5 with not less than 5.5 for the individual components or equivalent scores in a UKVI-approved Secure English Language Test (SELT).
Indian applicants, please refer to your country page for more information.
Academic: Equivalent to a UK bachelor's degree at 2.2.
Indian applicants, please refer to your country page for more information.
Nigerian applicants, please refer to your country page for more information.
Applicants who do not meet the University's entry criteria of a 2:2 (equivalent) undergraduate degree will be assessed on an individual basis by interview. Relevant work experience will be taken into account when assessing applicants.
Accommodation
If you're looking for a place to stay while you study then why not take a look at our accommodation section to get more information, including prices. You may be eligible for our international accommodation offer.
Applying for the course
You should make your application through our online application system, Centurus.
If you have any questions or would like further information about this course, entry requirements or application process, please contact our Admissions and Enquiries team at international@glyndwr.ac.uk.