'Saturation' art exhibition officially launches - and open for viewing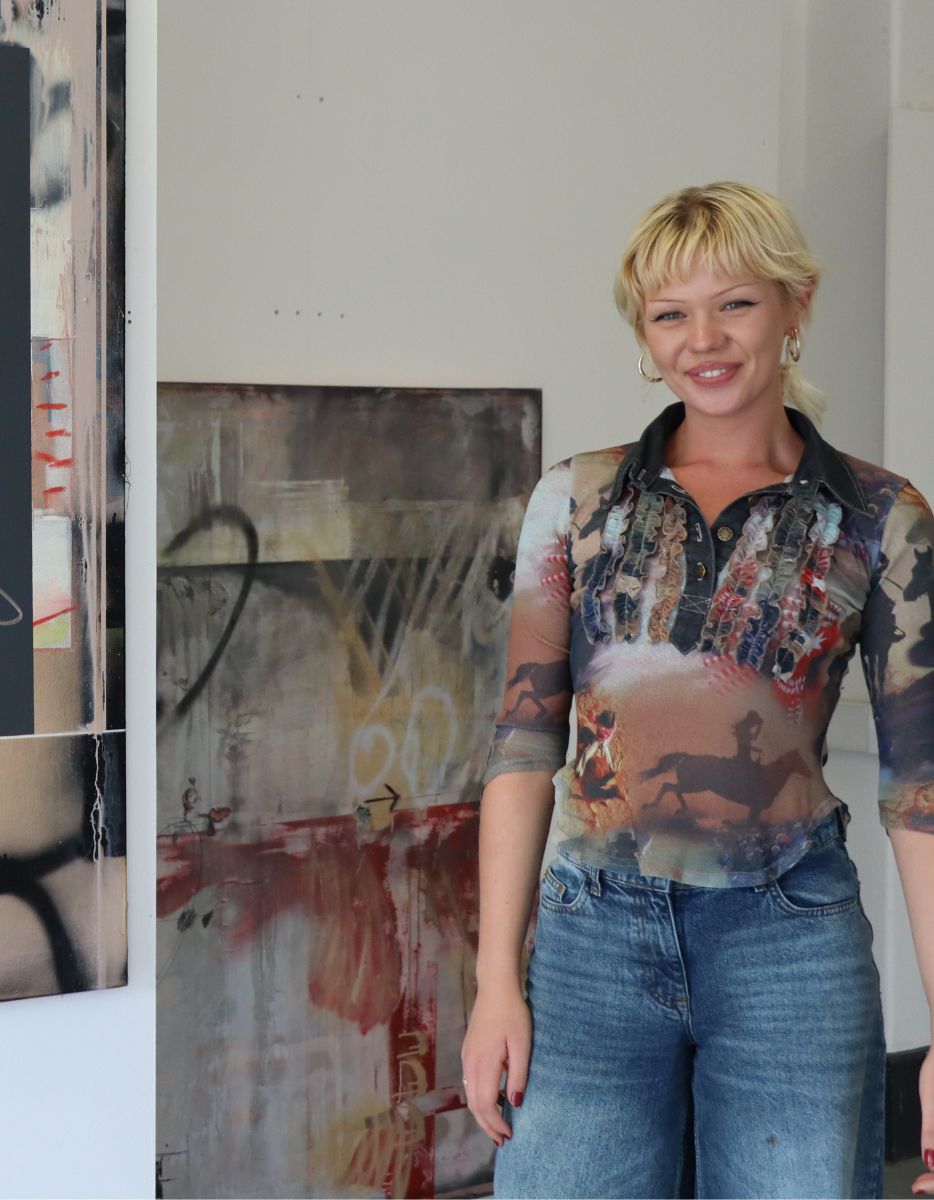 Date: Thursday 24th August, 2023
Art and Design Masters students at Wrexham University have unveiled their final exhibition, showcasing a wide variety of art forms.
The exhibition called 'Saturation', which was officially opened on Friday by Professor Maria Hinfelaar, Prifysgol Wrecsam/Wrexham University Vice-Chancellor, will run until Saturday 16 September at the university's School of Creative Arts on Regent Street, Wrexham.
It will feature work from final year Masters students on the MA Art Interdisciplinary Practice, MA Arts in Health, MA Design Interdisciplinary Practice and MA Professional Art Practitioner programmes.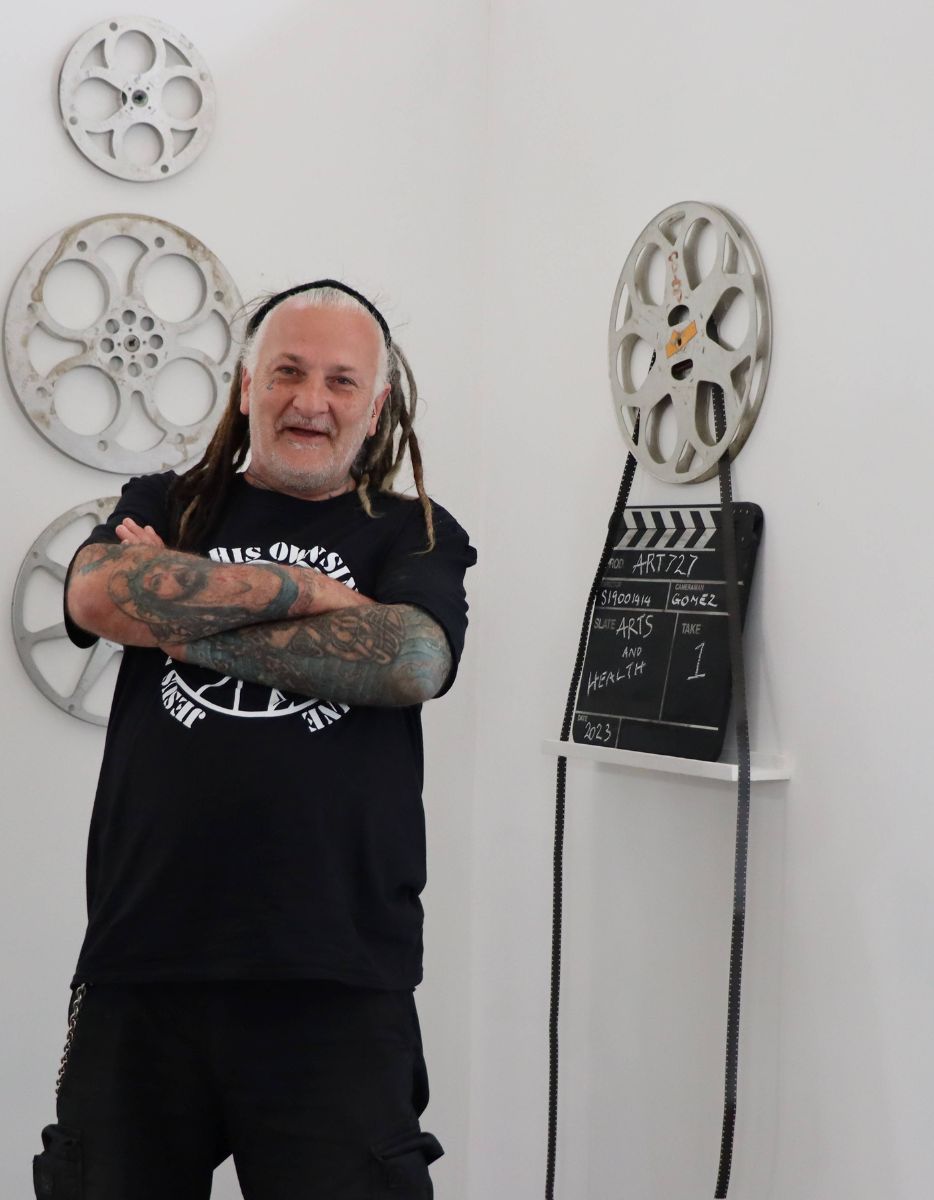 Art forms being exhibited as part of the show include, ceramics, curatorial artefacts, drawings, etchings, film and moving image, jewellery, painting, photography, sculptures, textiles, video and augmented reality installations.
Dr Karen Heald, Reader in Interdisciplinary Art Practice and the university's Programme Leader for the MA Art & Design Suite, Faculty of Arts, Science and Technology, said: "We're enormously proud of our final year Masters students and their efforts in what they've produced for this fantastic exhibition.
"Saturation is the title and key theme of the exhibition, and that's because saturation can be found in the students' art, applied art and design works, ranging from tonal qualities of black and white to hues and full saturation of colours. Their work reveals the research process which embraces complex, multi-faceted ideas and materials, that the students have been engaging with.
"It's a truly special showcase of various traditional, cross and interdisciplinary art and design forms and styles, which address contemporary issues.
"Please come along to celebrate the fantastic work achieved by our students through their hard work, motivation and dedication. What they've produced is creative, skilful and thought provoking, we would love for you to come and see it for yourselves."
The exhibition will be open for public view on weekdays between 11am – 3pm (except Bank Holiday Monday 28 August) and Saturday 19 August and Saturday 16 September between 10am – 2pm at the School of Arts on Regent Street.
Artists will then tour their works to Ruthin Craft Centre from 12 September to 23 September.
Photo captions:
Top image: Seren Ambrose-Ellis, MA Art Interdisciplinary Practice student.
Second image: Winston Gomez, MA Arts in Health programme student.