Tender opportunity for latest phase of WGU's Health and Education Innovation Quarter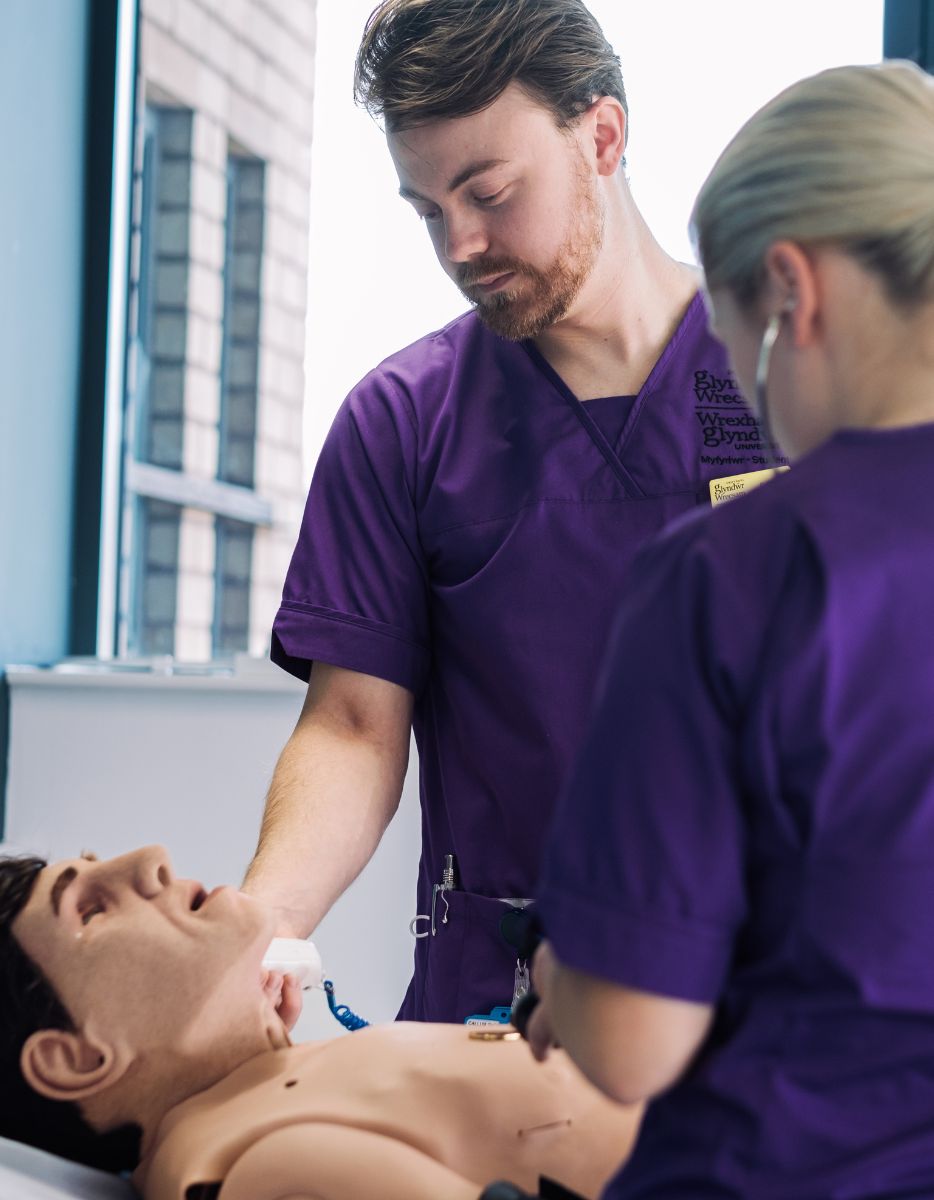 Date: Tuesday 9th May, 2023
Wrexham Glyndwr University (WGU) has announced a new tender opportunity to design and build the next phase of its Health and Education Innovation Quarter (HEIQ) to further enhance the training and facilities for the next generation of health and care professionals in North Wales.
The university is now inviting businesses to submit bids to design and construct this latest phase on its Plas Coch site in Wrexham.
This latest phase – named Phase 2a – will involve a number of new spaces built within the university's Bevan Building – including rooms for one-on-one sessions across a number of courses including Counselling, Social Work, Policing and Occupational Therapy. These rooms will allow students and staff to create real-life scenarios, as part of their course learning.
This phase will also see the build of a Biomechanics Lab, which will further compliment the university's Healthcare Simulation Centre and enhance Sports course provision and ensure students have access to sector leading facilities.
There will also be a new social learning space for students, new classrooms, group study rooms, meeting rooms and a staff working hub.
Paul Moran, Capital Projects Manager at WGU, said he hopes local businesses take up this "excellent opportunity".
He said: "This is an extremely exciting project to be a part of – its aim is to further build on the superb training and facilities we have here at WGU for our students, particularly those on the Nursing and Allied Health courses, who will be our region's next generation of healthcare professionals.
"This is an excellent opportunity, particularly for local businesses, who we are very keen to hear from."
The initial phase saw the build of the Healthcare simulation centre, which was built to transform healthcare education provision in the region by ensuring that WGU is at the forefront of technology-led learning experiences and training the region's future workforce to be experts in their chosen profession.
The facility provides a physical home for the delivery of a range of both pre-registration and post-registration Nursing and Allied Health Professions courses – including Physiotherapy, Paramedic Science, Speech and Language Therapy, Occupational Therapy, Nutrition and Dietetics and Operating Department Practice.
WGU was awarded the contracts for the delivery of the health programmes, following a competitive tendering process run by the Welsh Government via Health Education and Improvement Wales (HEIW).
The build of the HEIQ forms part of the University's Campus 2025 strategy – an £80 million investment project to revamp and revitalise facilities across the university's three campuses.
The opportunity is being advertised on the Sell2Wales procurement platform set up by Welsh Government.
Construction for this phase is expected to start June 2023 – with an anticipated completion during the Autumn term of this year.