Wrexham top university in Wales for teaching in 2023 National Student Survey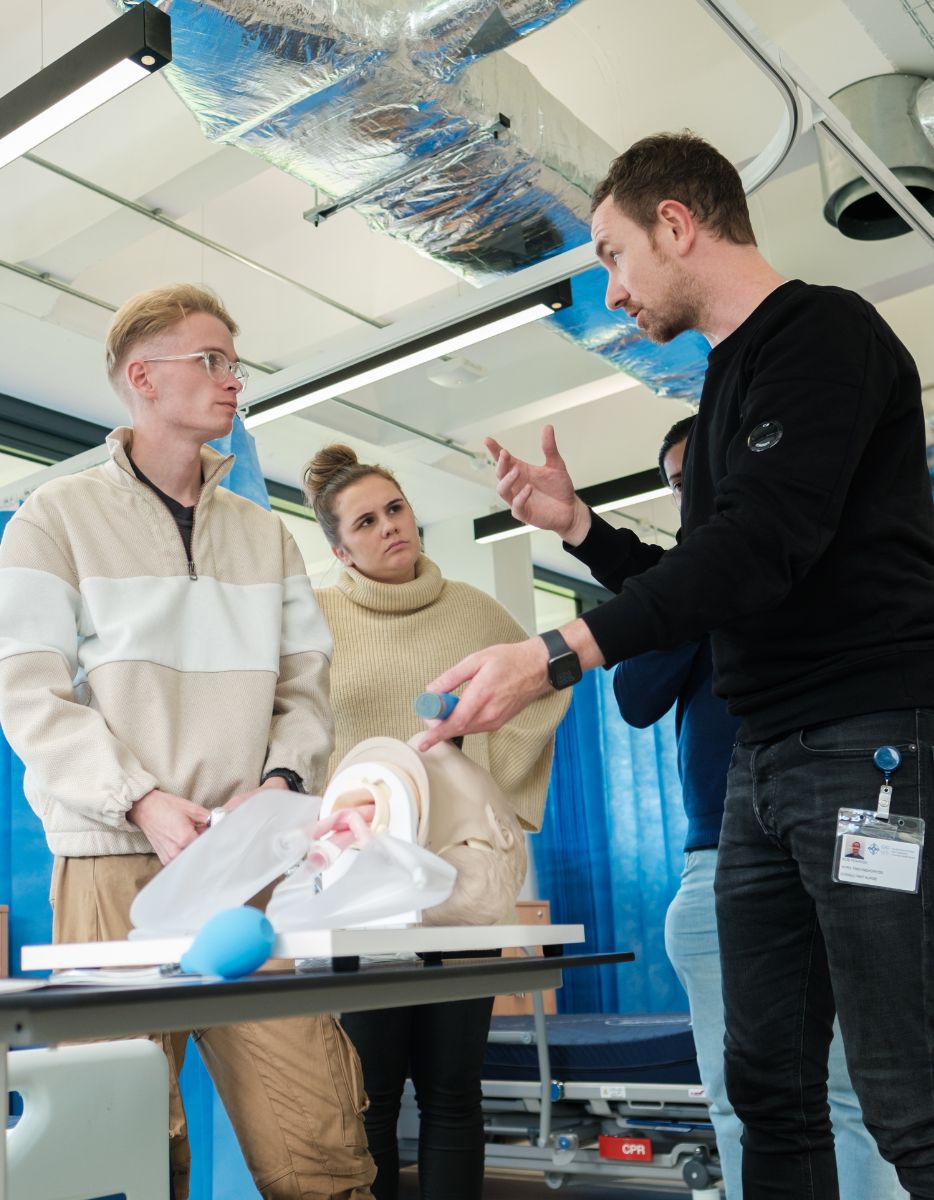 Date: Monday 14 August, 2023
Wrexham University has been ranked the top university in Wales for teaching in this year's National Student Survey (NSS).
Findings from the survey, undertaken by final year higher education students across the UK, show that Prifysgol Wrecsam/Wrexham University is the top university in Wales in the following areas:
Teaching on my course
Assessment and feedback
Student voice
Students' Union
In the latest edition of The Times/Sunday Times Good University Guide, teaching at Wrexham University was ranked in the top 10 out of all universities across the UK.
Staff and students from across the university are also celebrating as a number of subject areas have received outstanding results, being ranked first in the UK in a number of sections, including:
In terms of overall satisfaction – out of Welsh, Scottish and NI institutions – for specific subject areas, a number of courses ranked first, including Adult Nursing – relating to BN (Hons) in Adult Nursing, Sociology – relating to BA (Hons) in Criminology and Criminal Justice, Creative Art and Design – relating to BA (Hons) in Applied Art, and Forensic and Archaeological Sciences - relating to BSc (Hons) Forensic Science.
Commenting on the results of the survey, Professor Maria Hinfelaar, Vice-Chancellor, said: "This is a tremendous result and one which reflects not only the hard work of our academic staff but also the excellent experience students have, while studying with us here at Prifysgol Wrecsam/Wrexham University.
"As an institution, we are proud to be the top Welsh university for teaching, assessment and feedback, student voice and Students' Union. It's also wonderful to see Nursing, Applied Art, Physiotherapy and Forensic Science being ranked first in the UK in aspects of the survey.
"We're pleased to have achieved an overall satisfaction score of 81% – improving on last year's score of 76%, and also exceeding the sector result across Welsh, Scottish and Northern Irish providers.
"It's also pleasing to see Adult Nursing, Criminology and Criminal Justice, Applied Art and Forensic Science ranking first for overall satisfaction. Congratulations to colleagues and students for their hard work this academic year."
Full details about the NSS survey, including a full list of questions, can be found here.