Wrexham University graduates named finalists vying for UK Games Fund investment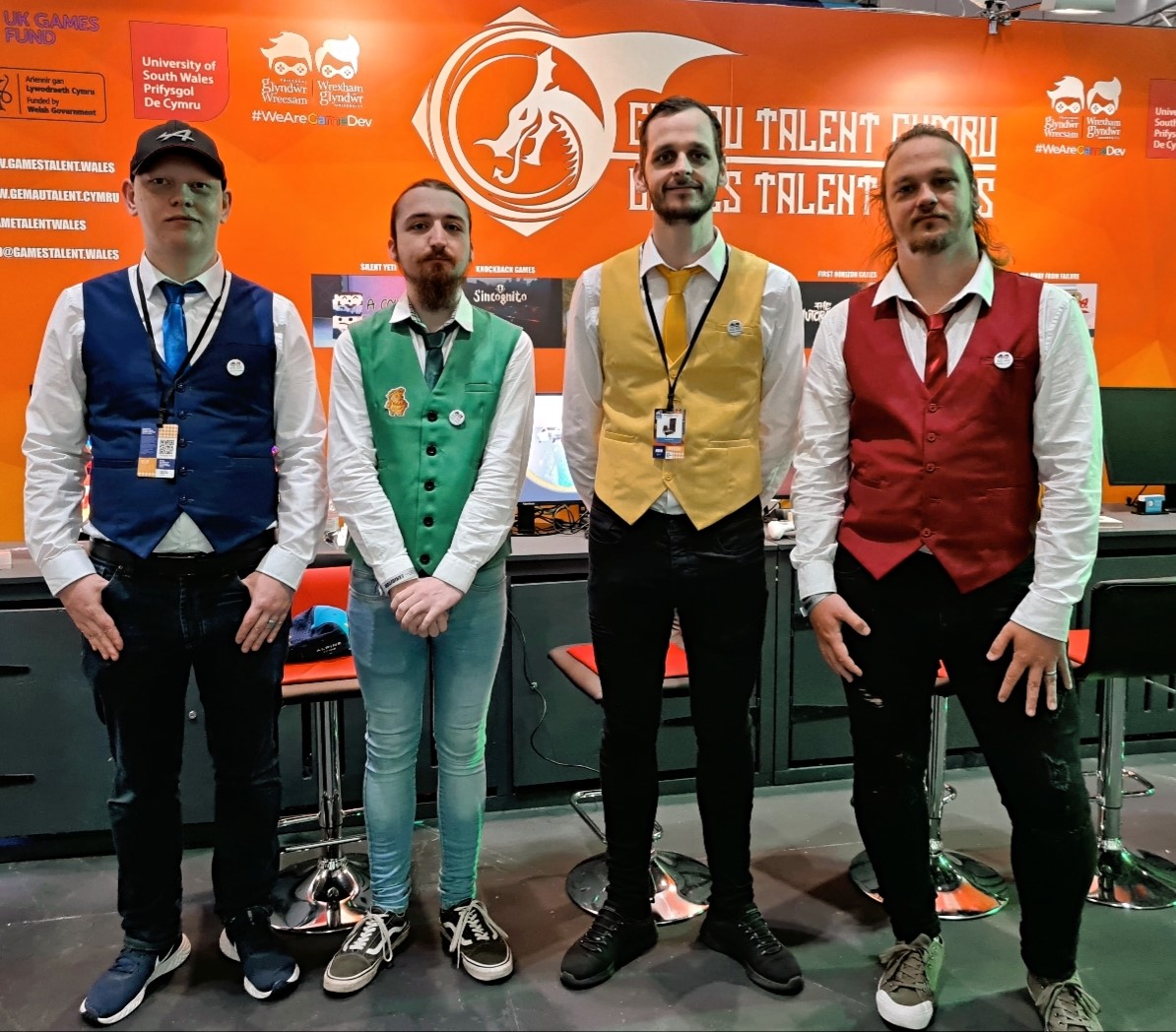 Date: Friday 18th August, 2023
Gaming graduates from Wrexham University have been announced as finalists competing for crucial investment from the UK Games Fund.
The F.A.R. team from Prifysgol Wrecsam/Wrexham University are one of 19 finalist teams in the Tranzfuser competition which involves one-to-one facilitation from an industry professional, as well as being enrolled onto a tailored programme of business skills development.
The team – made up of brothers Luke, Ryan and Alex Davies and lead programmer, Alex Chambers – have been awarded an initial prize of £7,500 and are now working on their game prototype and business pitch over the summer, in preparation for a competition showcase event which will take place at the Insomnia Gaming Festival in early September.
During the event, they will be pitching for a grand prize of £20,000 further investment.
Over the course of the summer, the finalists have had the opportunity to tap into the community of the UK Games Fund portfolio to be matched with hand-picked independent games developers, that can offer the best advice and encouragement during this period.
Alex Davies, F.A.R Game Studios' team leader said: "Our team is absolutely ecstatic about taking part in this potentially life-changing programme. Just to be given the opportunity to compete in Tranzfuser is going to be astonishing.
"We look forward to being given the chance to speak to industry professionals and begin to network with other developers and publishers.
"We can't wait to demonstrate our game to the public, gather key feedback that will be crucial for the success of our company moving forward and benefit us in the long term."
The F.A.R. team's game concept is a multiplayer game called Miniature Mayhem! for laptop and desktop computers. The game is based in a world where 'mad scientist', Victor Mayhem is attempting to create his giant minions of chaos to aid him in taking over the world.
Richard Hebblewhite, Programme Leader for Game Development, Game Design & Enterprise and Game Art at Prifysgol Wrecsam/Wrexham University, added: "A huge congratulations to the F.A.R. team, who have worked extremely hard to get to this point – and are now in with a chance of securing investment from the UK Games Fund.
"We are absolutely delighted for them and are supporting them throughout this process as the official North Wales Tranzfuser Hub."