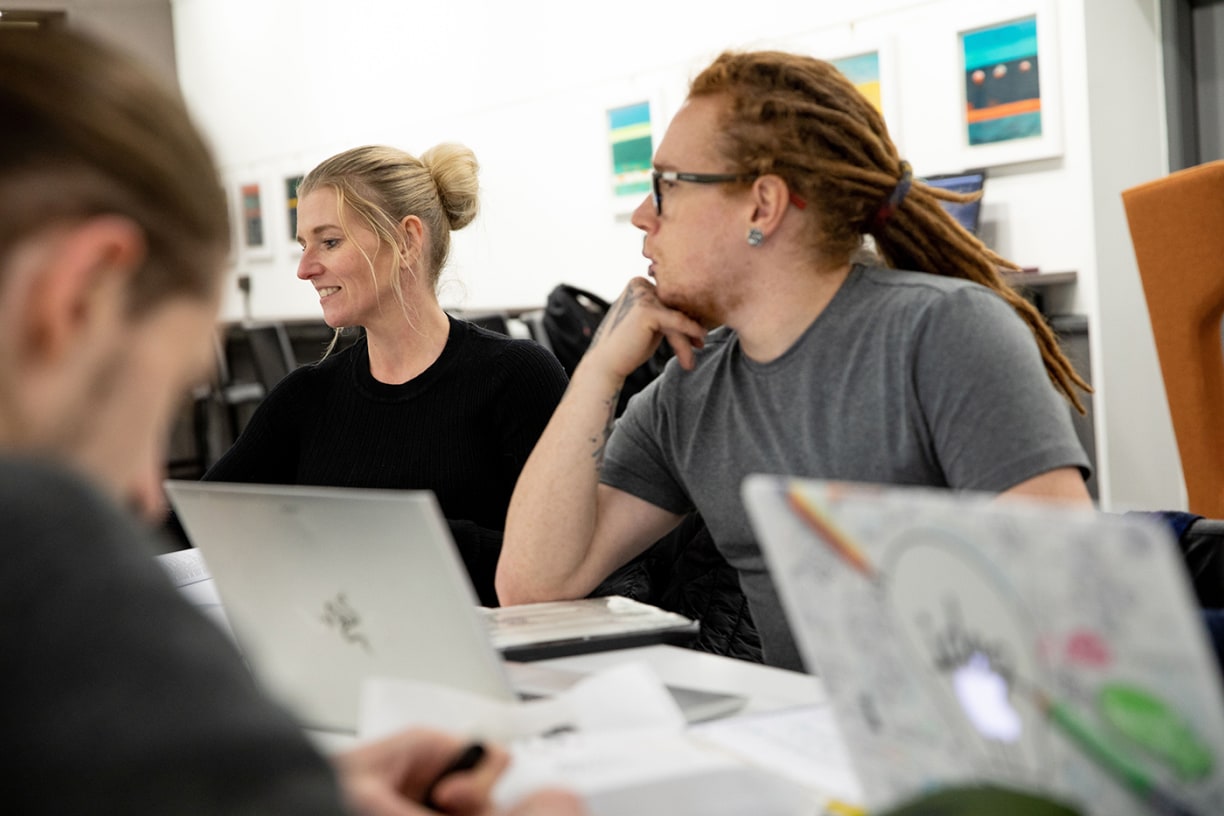 Routes into Research
Master of Philosophy (MPhil): The MPhil is a supervised research degree which takes one year to complete. It can be studied part-time and involves in-depth study in a specific area.
The awarding body for this award is the University of Chester.
Doctor of Philosophy (PhD): A PhD is a postgraduate supervised research degree that usually takes up to three years full-time to complete (but can also be studied part-time). Your research is written up as a substantial thesis and must show evidence of originality, critical judgment and be at the cutting-edge of your chosen subject.
The awarding body for this award is the University of Chester.
Research degrees at Wrexham University can be pursued in a wide range of subjects, not only in those featured in our taught postgraduate programmes. For more information, explore our current research or email mphil-phdadmissions@glyndwr.ac.uk.
Master of Research (MRes): A taught postgraduate degree which offers the chance to study a specific subject area in greater depth, while developing your understanding of the core principles of research and research skills. There are taught, structured elements to the programme - covering your chosen subject - and training in research methodology leading to a personalised research dissertation. An MRes is ideal for those who wish to move onto further academic or professional research, such as a PhD, or to use your new postgraduate qualification to progress your career.
The awarding body for this award is Wrexham University.
We currently offer MRes degrees in a range of disciplines, including:
Analytical and Forensic Chemistry
Forensic Anthropology and Bioarchaeology
Applied Clinical Research
Applied Biomedical Sciences Research
Modes of Study
Programme
Mode of Study
Minimum Period of Registration*
Maximum Submission Period
Maximum Period of Registration
PhD
Full-Time
2 years
4 years
10 years
Part-Time
4 years
7 years
10 years
MPhil
Full-Time
1 year
4 years
8 years
Part-Time
2 years
6 years
8 years
*Note the minimum period of registration before submission of thesis – early submission before this time is not permitted. To note – our awarding body for research degrees is the University of Chester.
Programme
Mode of Study

Minimum Period of Registration

Maximum Period of Registration
MRes


Full-Time
12 months
24 months
Part-Time
36 months
60 months
*Note – awarding body is Wrexham University.