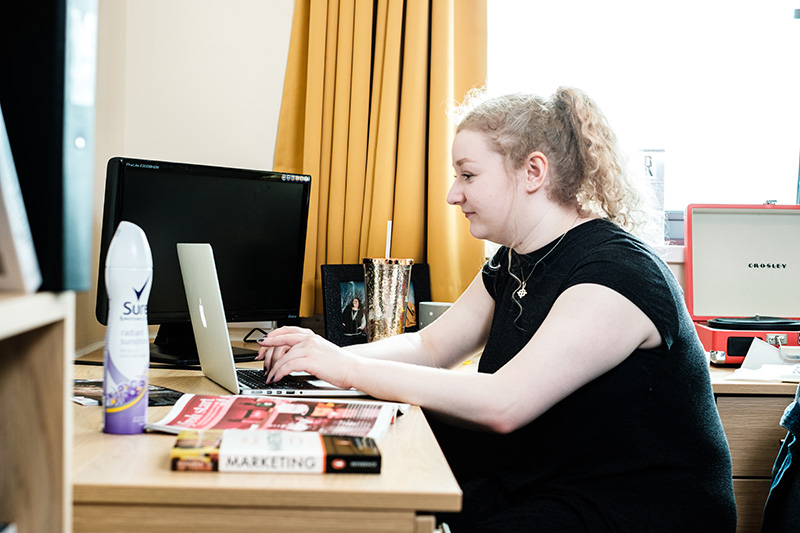 This page covers the application process for PhD and MPhil degrees. If you're thinking of applying for an MRes, follow the instructions for taught postgraduate programmes.
Applications are welcomed from students interested in pursuing either a full-time or part-time postgraduate research degree, with the intended award of Master of Philosophy (MPhil) or Doctor of Philosophy (PhD). In cases where the target award is a PhD, the normal expectation is that all students will register for an MPhil in the first instance. Exceptions may be made where the applicant has already obtained a doctoral award or equivalent in a relevant subject.
Please note that our awarding body for research degrees is the University of Chester.
PGR enrolments usually happen twice annually in February and September but please do contact mphil-phdadmissions@glyndwr.ac.uk to discuss enrolment opportunities.
Before you apply
Before you apply, you are advised to contact the relevant Research Centre/proposed Principal Supervisor in the first instance, to establish whether the appropriate supervisory expertise and capacity is available for your specific project. It is useful at this stage to provide an outline proposal using the guidelines.
It is very important that you make informal contact with your chosen department before completing an application. If you cannot find the details for your subject area on our website, Student Administration will be able to put you in touch with an appropriate person.
The supervisor will probably want to discuss your proposal with you, so you should consider what you might want to discuss, such as:
Your familiarity with current research in your area.
Your previous research in this area and any possibility for Advanced Standing.
Gaps in the current research literature.
How you see the role of your supervisor in your work – what your expectations are.
The supervisor's active research interests and background.
How much time your supervisor considers appropriate to dedicate to your project.
The research environment in your supervisor's department.
What facilities you may need, and whether these will be readily available to you.
How to apply
Should you decide to apply for a postgraduate research degree, at this level of study, the University will need to carefully consider whether there is adequate supervision and resources for your proposed area of study. Each student will be provided with a supervisory team of at least two academic staff members; at least one of whom will be a subject specialist in your proposed area of research.
Your application will not be considered without two appropriate references and all additional documents required with your application, which include:
You may also be asked to complete a fees assessment in order to determine the level of tuition fee payable. If you will be based overseas for your research, you will also be asked to answer additional questions within the online application form.
Please ensure that you inform your referees before you submit your application, as once submitted the system will automatically contact your referees on your behalf.
You should apply via one of the following links, depending on the level and the mode of study you wish to undertake:
If you have any questions before making an online application, please contact us by email on mphil-phdadmissions@glyndwr.ac.uk or by telephone on +44 (0)1978 293063.
After you apply
All applications will be considered by the relevant faculty team, and we will aim to provide a response to your application within four weeks. Please ensure that you respond to requests for further information as quickly as possible to enable us to do so.
If there is interest in your proposed research project and the University has the resources for your area of study, you will be invited to attend an interview with your proposed supervisory team and an independent chair. The interview can be held via electronic means and they are normally informal.
The recommendation of your interview panel will need to be reviewed by the Associate Dean for Research and the University's Research Degree Sub-Committee, and final approval will need to be sought from the University of Chester as our research degree-awarding body.
If successful, we aim to issue offer letters within 4-6 weeks of the interview date.
If you are unsure about anything, please do not hesitate to email Student Administration at mphil-phdadmissions@glyndwr.ac.uk.