MA Art Interdisciplinary Practice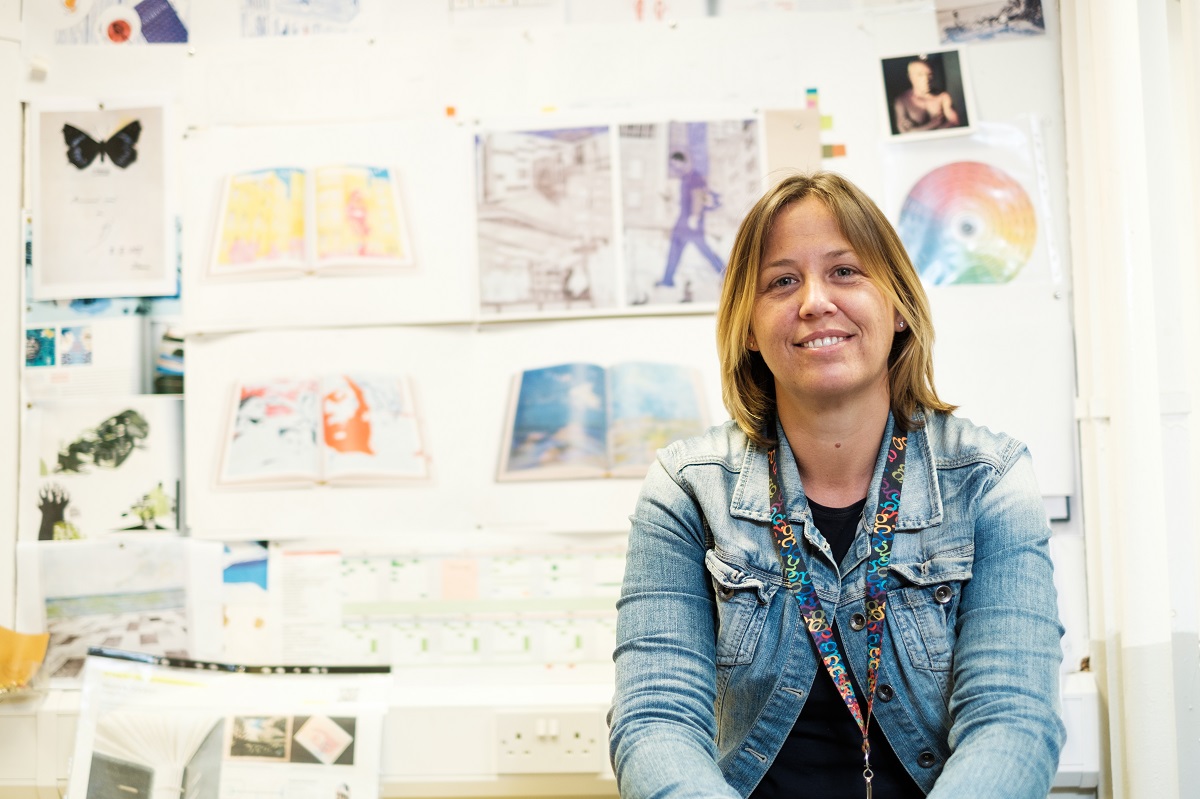 Course details
Duration
1 YR (FT) 2 YRS (PT)
Course Highlights
Develop
your knowledge and expertise in multidisciplinary, interdisciplinary and transdisciplinary art practice.
Curated
so that you acquire a deep understanding of the necessary skills required to work within creative, professional and academic contexts.
Explore
research strategy that crosses many disciplinary boundaries and develop practice both individually and collaboratively.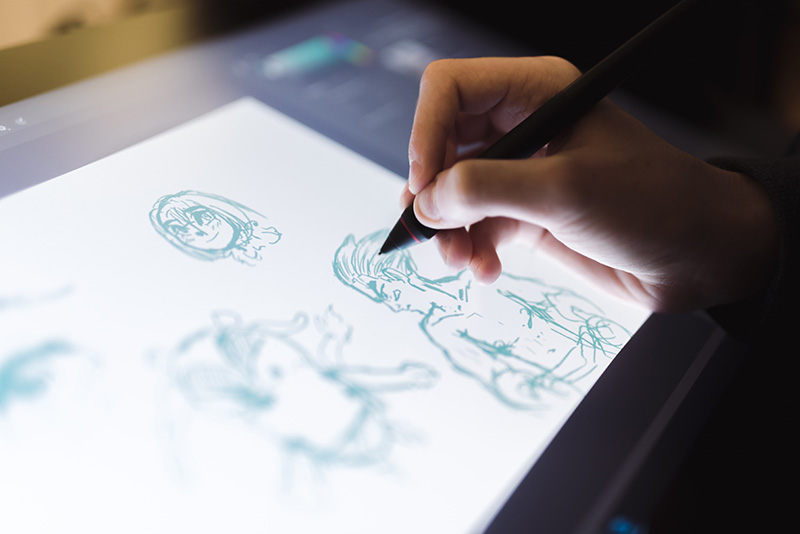 Why choose? this course?
As growth in the sector continues, the creative industries offer many thriving career opportunities. We have developed this course to equip you with a balance of research, analytical and innovative skills ready for employment within the chosen area of your art practice.
The multi-disciplinary, interdisciplinary and transdisciplinary focus of your learning will evolve with an ethos of nurturing a sustainable society, featuring environmental, social, moral and ethical considerations. You will be presented with a range of new and evolving opportunities to develop your practice within a thriving, international, creative community.
The course allows postgraduates to specialise in their chosen subject specialism, but also facilitates the cross-disciplinary "conversations" between the subjects, as postgraduate artists and designers meet regularly in their dedicated base room - for critiques, presentations and briefings. Practice is embedded within the specialist studio workshops at Regent Street, within the university's Creative Industries Building. Students will have the opportunity to hear from invited speakers through Creative Futures and Big Ideas Wales.
While you study with us, you will gain greater insight into writing for publication, posters and journals, as well as other essential business knowledge. This will be led by our professionally active staff who will transform your development with their knowledge and experience.
Key course features
This programme has been developed to respond to the changing face of art, the creative industries and incorporates the collaborative interdisciplinary practice from Wrexham University researchers into socially engaged practice.
Our staff will support and encourage you to find internships and work placements with local and regional organisations.
You will learn creative management techniques and important business principles to underpin your creative and imaginative progress, which will help to prepare you for a career after the course is completed.
Your learning will include understanding and engaging with contemporary practices, issues, technologies and exhibits.
Form part of our vibrant international creative community with staff committed to nurturing your potential, ready for you to take your talent to the next level.
Our professionally active staff will transform your learning, using their own knowledge and experience of participating and engaging in expositions, industry-related events, conferences and publications. The research activities of our team are close to the course curriculum and will encourage innovative practice and professional networking.
What you will study
You will undertake four core modules, each worth 30 credits, followed by a dissertation project worth 60 credits.
MODULES
Engagement, Immersion and Practice
Creative Research Methods
Transitional Skills
Transdisciplinary Practice
Thesis and Masters Art Exposition
The information listed in this section is an overview of the academic content of the programme that will take the form of either core or option modules. Modules are designated as core or option in accordance with professional body requirements and internal academic framework review, so may be subject to change.
Entry requirements & applying
We currently require an initial degree in a relevant subject, classified as First Class or 2:1, or evidence of recent activity in the subject equivalent to these classifications as determined by interview.

Overseas students can submit their portfolio and statement of intent digitally if they are unable to visit the university in person. This will then be followed up by a virtual face to face interview via, Skype, TEAMs, Zoom or equivalent.

All applicants are expected to hold a good and relevant initial degree, or provide a portfolio of their own work, demonstrating equivalence to an initial degree.

Teaching & Assessment
Assessment will be conducted through coursework (typically a portfolio), including evaluations of the practical work for each module.
Teaching and Learning
Wrexham University is committed to supporting our students to maximise their academic potential.
We offer workshops and support sessions in areas such as academic writing, effective note-making and preparing for assignments. Students can book appointments with academic skills tutors dedicated to helping deal with the practicalities of university work. Our Student Support section has more information on the help available.
In terms of particular needs, the University's Inclusion Services can provide appropriate guidance and support should any students require reasonable adjustments to be made because of a recognised prevailing disability, medical condition, or specific learning difference.
Career prospects
Our Careers & Employability service is there to help you make decisions and plan the next steps towards a bright future. From finding work or further study to working out your interests, skills and aspirations, they can provide you with the expert information, advice and guidance you need.
This programme is designed to help improve students' employability, as it will equip them with the skills needed when working in art and design interdisciplinary practices, such as:
Art and science collaborative projects

Ceramic studios

Educational organisations

Research such as PhD studies

Graphic design companies

Games art corporations

Exhibitions

Festivals and public speaking etc.
Many graduates have commenced careers as:
Self-employed artists/designers

Lecturers

Illustrators

Special needs facilitators

Theatrical prop makers

Game designers
Fees & funding
You do not have to pay your tuition fees upfront.
Wrexham University's tuition fees for 2024/25 for MA Art Interdisciplinary Practice are £5,940.
The fees you pay and the support available will depend on a number of different factors. Full information can be found on our fees & funding pages.
Programme specification
You can see the full programme specification here.