(Short Course) Introduction to Facial Reconstruction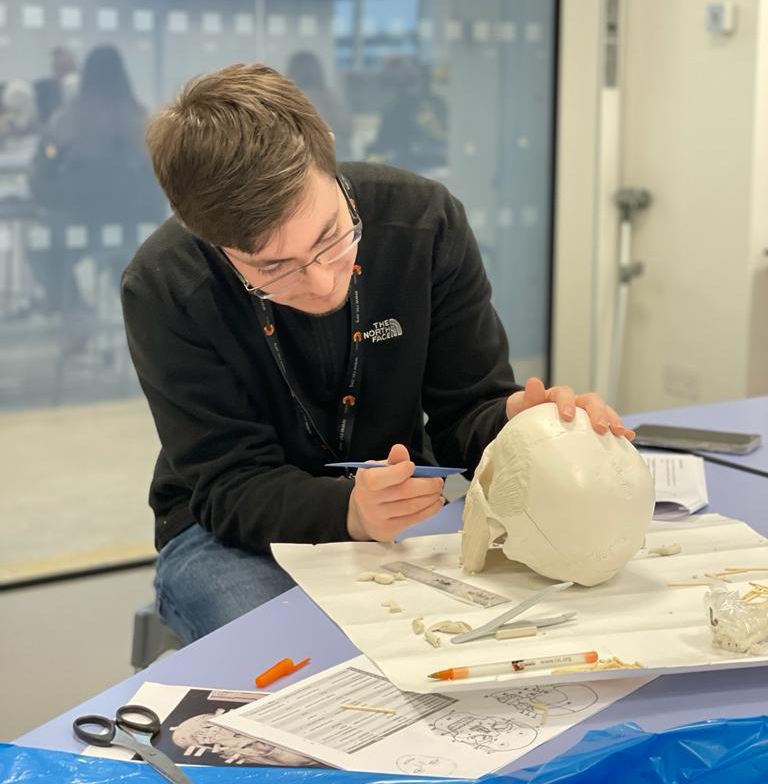 Why choose? this course?
This one-day short course is designed to introduce and develop the underpinning principles of forensic anthropology and forensic artistry utilised in forensic facial reconstruction. Students will cover the key scientific knowledge and creative practical applications in order to successfully restore a face to human remains.
Key course features
Take part in a range of lectures and practical workshops delivered intensively over a single day.
Challenge your prior knowledge and awareness of the subject through discussion seminars.
Develop independent and team working skills.
What you will study
An Introduction to Forensic Facial Reconstruction
Identification of Sex using the Skull
Identification of Age at Death using the Skull
2D Facial Reconstruction
Case Studies
3D Facial Reconstruction using Clay
Entry requirements & applying
There are no entry requirements for this course; just an interest in the subject!
Teaching & Assessment
You will produce a portfolio containing a range of material relating to forensic facial reconstruction and the anthropological and artistic skills that underpin it. This will include, but is not limited to, a 2D and 3D reconstruction of a human face.
Fees & funding
£45 standard fee
£10 for Wrexham University current staff and students
Do you live in Wales? We have a number of funding opportunities available, please complete the form below to find out if you are eligible to study this course for free. Apply now via this form
Course dates
The one-day course will run on the following date:
If you would like to find out more about future dates for this course, register your interest.