Course Highlights
Partnerships
with a number of industries in the areas of forensic, chemical, analytical and materials science
Train
in a variety of fields, including crime scene investigation, biology and chemistry
1st
'body farm' of its kind in Wales for taphonomic study and research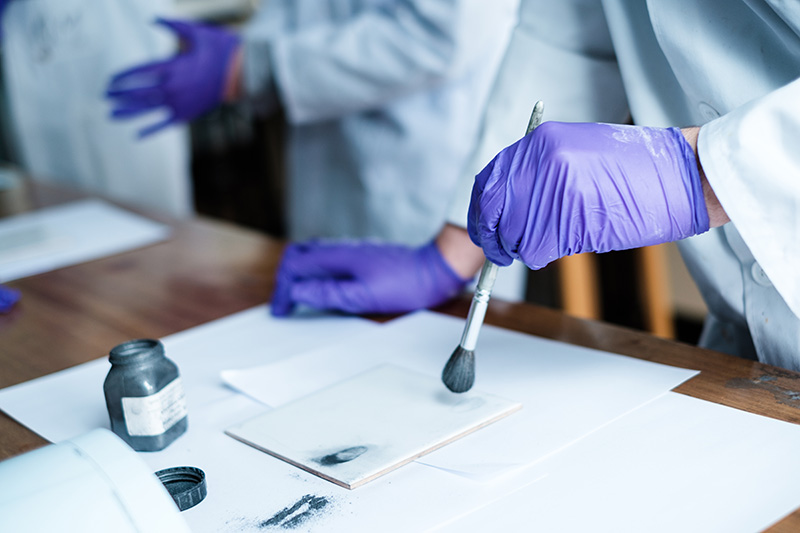 Why choose? this course?
This degree provides a detailed knowledge of numerous scientific disciplines and how they can be applied to investigate a wide range of crimes. It has been tailored to train students to become competent and skilled scientists, able to conduct the analysis of materials, interpret complex results, and present their evidence as expert witnesses.
From sharp force trauma to spectra, from bones to bugs... Wrexham Glyndŵr University will prepare you for an exciting career in science.
You will:
be trained in a wide variety of fields, including crime scene investigation, biology and chemistry
use our dedicated laboratories, crime scene house, and taphonomic facility (body farm) to test and hone your scientific skills
benefit from our long-term collaborations with partners including North Wales Police, companies specialising in areas such as search dog training and the analysis of human remains, as well as analytical companies that provide students with opportunities to perform frontier research and publish papers
take part in our annual real-time training exercise
Key course features
Includes a foundation year to prepare you for further study
Highly specialised facilities including a dedicated crime scene investigation house, located right on the campus, and the first, and only, licensed body farm in Wales for taphonomic study and research
Highly experienced, research and case active staff delivering hands-on practical session with modern laboratory equipment
Opportunities to attend a number of course-related trips and events including conferences in forensic science and eligibility for Student Membership of The Chartered Society of Forensic Sciences (additional costs apply)
Inclusive and supportive teaching with tutorial support available through the medium of Welsh
Established partnerships with a number of industries in the areas of forensic, chemical, analytical and materials science including collaboration with North Wales Police on research projects in forensic investigation
What you will study
The course covers the three key elements of forensic science, namely: the search and recovery of evidence; biological (including DNA), chemical and physical analysis; and the presentation of evidence in court. The course is highly practical so you'll be equipped with all the skills you need for career development.
Teaching methods include lectures, laboratory sessions, student-led seminars and guided research.
Independent learning is an important aspect of all modules, as it enables students to develop both their subject-specific and key skills. Independent learning is promoted through guided study or feedbacks given to students.
YEAR 1 (FOUNDATION YEAR)
The foundation year will introduce you to a range of scientific concepts and methods which underpin biological sciences. You'll receive a thorough training in laboratory skills and will develop your analytical and mathematical skills. You will be encouraged to develop your own abilities in science, with a basic bank of knowledge across the main scientific areas.
MODULES
Plant and Animal Biology
Laboratory and Field Skills
Maths and Experimental Design
Introduction to Science
The Skills You Need
Contextual Studies
YEAR 2 (LEVEL 4)
Level 4 introduces a broad range of scientific knowledge and skills covering mathematics, statistics, biology and chemistry. You'll also be educated in the fundamentals of forensic science, criminal justice and crime scene investigation. Intensive practice in both labs and the crime scene house is an important part of this year.
MODULES
Cell Biology, Biochemistry and Genetics
Introduction to Chemistry
Essential Skills for the Life Sciences
Maths and Statistics for Science
Forensic Evidence and Criminal Justice
Crime Scene Investigation
YEAR 3 (LEVEL 5)
Level 5 builds on and expands your portfolio of study, introducing skills in advanced instrumental analysis and contemporary knowledge in forensic biology and human identification workshops. Both hands-on experience and research methodology will be emphasised.
MODULES
Forensic Biology
Analytical Methods in Applied Science
Anatomy, Pathology and the Forensic Examination of Human Remains
Instrumental Analysis
Laboratory Instrumental Analysis
Research Methods: Theory and Practice
YEAR 4 (LEVEL 6)
The final year leads students into specific areas of forensic science, including taphonomy (decomposition), drugs and toxicology, and presentation of evidence in court. You will carry out a research project in a field of your choice.
MODULES
Forensic Taphonomy
Drugs and Toxicology
Science in Court
Forensic Investigation of Mass Fatalities
Research Project
The information listed in this section is an overview of the academic content of the programme that will take the form of either core or option modules. Modules are designated as core or option in accordance with professional body requirements and internal academic framework review, so may be subject to change.
Entry requirements & applying
Our general requirement for the foundation year is 48-72 UCAS tariff points but all applications are considered individually and we consider work experience, vocational training/qualifications, as well as motivation and potential to succeed.
Teaching & Assessment
A broad range of assessment methods are used; these include task-based exercises, crime scene and courtroom scenarios, oral and poster presentations, essays and laboratory reports, and written exams. Each module is assessed by a variety of methods, enabling students to display their full potential. A project dissertation will form one of the final parts of your assessment.
TEACHING AND LEARNING
Wrexham Glyndŵr University is committed to supporting our students to maximise their academic potential.
We offer workshops and support sessions in areas such as academic writing, effective note-making and preparing for assignments. Students can book appointments with academic skills tutors dedicated to helping deal with the practicalities of university work. Our student support section has more information on the help available.
In terms of particular needs, the University's Inclusion Services can provide appropriate guidance and support should any students require reasonable adjustments to be made because of a recognised prevailing disability, medical condition, or specific learning difference.
Career prospects
A scientific qualification with transferable skills (i.e. research, report writing, critical thinking, problem-solving communication, team working, numeracy and mathematical skills and decision making) can open-up career opportunities in many fields.
For example:
Scenes of Crimes Officer (SOCO)
Scientific Support
Laboratory analysis
Police force
Teaching
Public sector
Armed forces
Customs
Insurance
Our graduates have a good record of employment, forging successful careers in police forces, school/colleges, analytical/chemical companies or studying postgraduate courses across the country and internationally. Some have gone on to work in Laboratory Quality Assurance, Digital Forensic Analysts and even a Human Remains Detection Dog Handler.
Our Careers & Employability service is there to help you make decisions and plan the next steps towards a bright future. From finding work or further study to working out your interests, skills and aspirations, they can provide you with the expert information, advice and guidance you need.
Fees & funding
You do not have to pay your tuition fees upfront.
Wrexham University's tuition fees for 2024/25 for a full-time undergraduate degree course are £9000 per year.
The fees you pay and the support available will depend on a number of different factors. Full information can be found on our fees & finance pages. You will also find information about what your fees include in the FAQs.
Programme specification
Accommodation
If you're looking for a place to stay while you study then take a look at our accommodation pages to get more information on your options, including our on-campus halls of residence Wrexham Village.
International
If you are applying as an European / International Student, and live outside of the UK, you should make your application through our online application system, Centurus.
For information about the university's entry requirements for EU/international students, please visit our international section.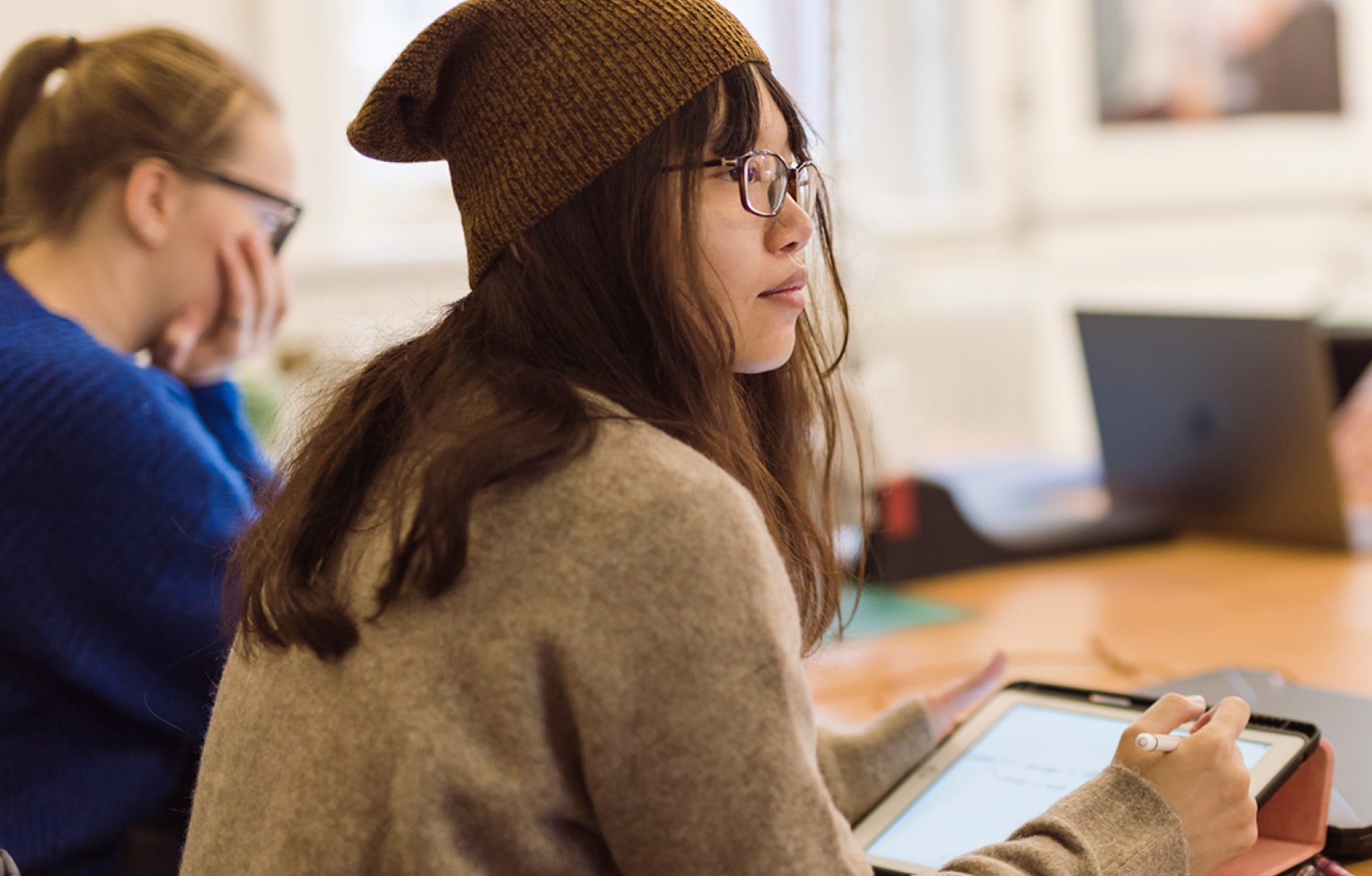 Annual real-time training exercise
Crime Scene Day