(Short Course) Minor Injuries Assessment & Management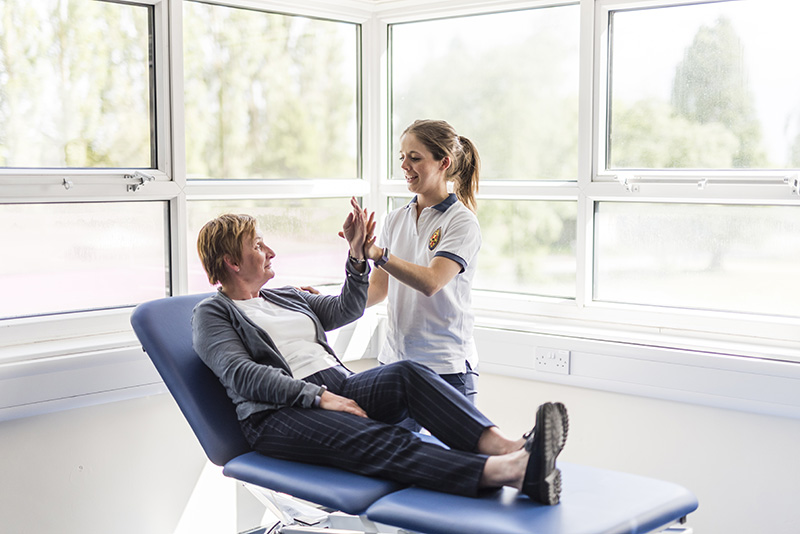 Why choose? this course?
This module is useful for practitioners who wish to increase confidence in the assessment and management of minor injury conditions but also those who want to aspire towards a practitioner level role.
This is suitable for nurses, paramedics, pharmacists, physiotherapists and other allied health professionals working in primary care centres, urgent and out of hours care, walk in centres, minor injury units, emergency departments and pre-hospital settings.
You must have 2 years post-registration experience as a Registered Health Care Professional in an unscheduled or Scheduled care settings.
Key course features
The aims of this module are:
To enhance practitioners' expertise in the assessment and management of minor injuries, to enable them to function effectively and efficiently within the constraints of contemporary healthcare provision in the management of minor injuries.
To synthesize and evaluate the management of minor injuries through and evidence based teaching package.
What you will study
Paediatric and adults presentations.
Diagnostic reasoning, therapeutic intervention and health promotion will be explored.
Clinical diagnostics- basic radiography will be presented in a workshop.
Assessment and management of upper and lower limb injuries (including plastering workshop), head injuries.
Assessment of skin, relevant treatments and Wound closure in a workshop.
Safeguarding children and adults in terms of Non-accidental injury and fabricated or induced illness (Munchausen's Syndrome) will be explored.
Teaching & Assessment
Objective Structured Clinical Examination- unseen. This will be carried out in University in the clinical laboratory and is a pass or fail.
Clinical Competence Workbook with reflections- This workbook will be completed throughout the module and students will be expected to undertake four reflective pieces of around one thousand words each, presenting a reasoned understanding of related anatomy and physiology in assessing and managing individuals presenting with minor injuries. Students will be expected to critically explore their knowledge of related pathophysiology in the management of minor injuries. Following their assessment of the patient, the students should be able to reflect on their actions and their interprofessional approach as they critically explore the most appropriate future care for their patients.