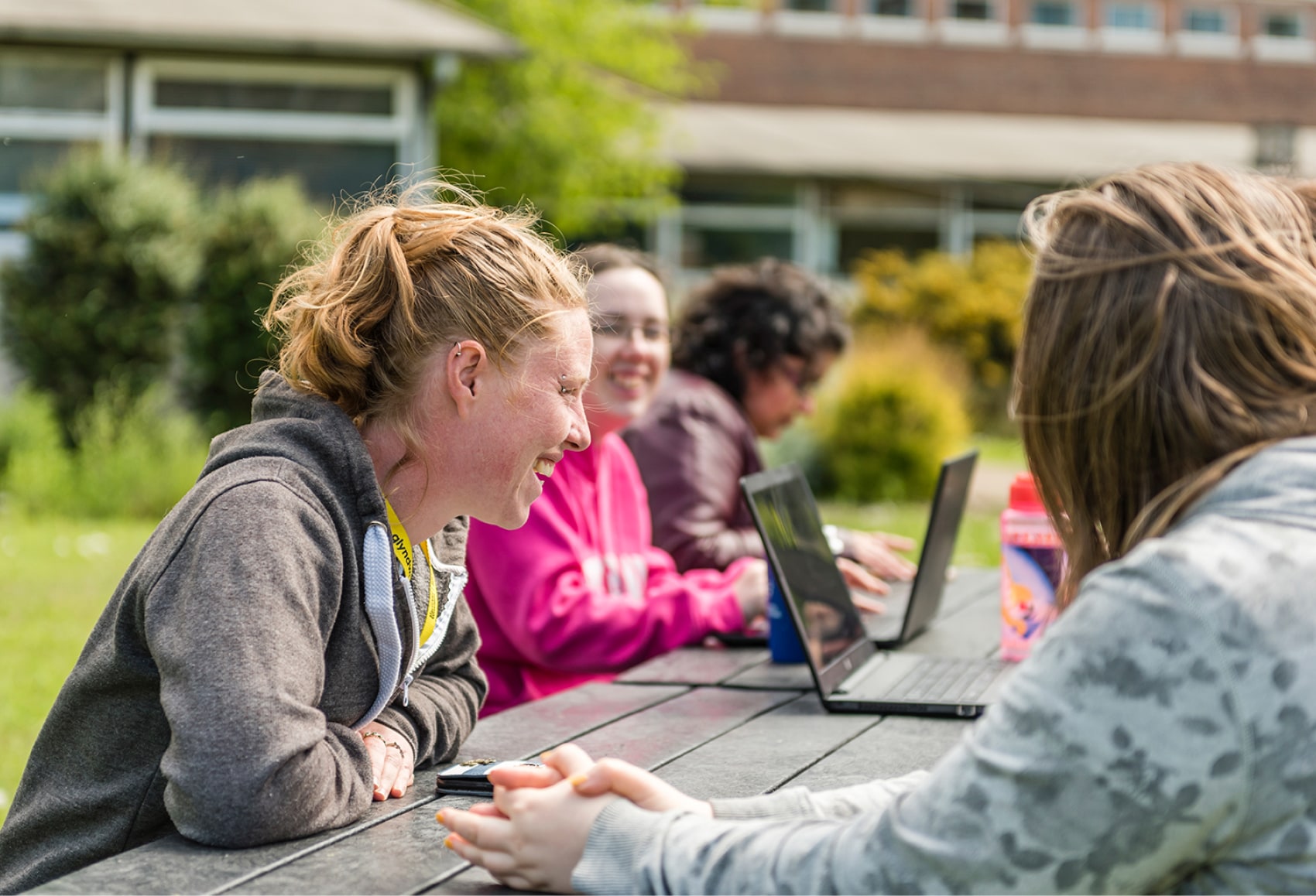 Support for

Welsh Students
The Welsh Government has introduced a support package to address the increasing living costs faced by students during university, which allows them to focus on their studies rather than worry about how to make ends meet.
All eligible Welsh undergraduates who are due to start university will have access to the new student finance package, which provides the equivalent to the National Living Wage through a mix of non-repayable grants and loans.
A key element of the package is that it offers a much higher level of support for students who wish to study part-time, enabling both full-time and part-time undergraduates the same opportunities.
It is hoped that this will encourage students from all backgrounds to enter higher education, reducing barriers for those who are already in full-time work, raising a family or have caring responsibilities.
Who is eligible?
All first time undergraduates (whether full-time or part-time) could be eligible for the financial support. Welsh students are welcome to apply regardless of where they are studying in the UK.
What am I entitled to?
All Welsh students studying at Wrexham Glyndŵr University will be eligible for a maximum amount of £10,350 (£8,790 if living from home), which will be provided through a mixture of grants and loans. Part-time undergraduates will receive equivalent support, on a pro-rata basis based on the course's intensity.
Every eligible student will be able to claim a minimum grant of £1,000 from the government.
This portion of the grant is not means-tested so will not have to be paid back, regardless of your household income.
The additional portion of funding is means-tested in order to support those students who require financial assistance the most. If you are from a low-income household, you will receive the highest level of grant. The maximum loan level will depend on how much grant you are eligible to receive.
Amounts will also be dependent on whether you are living away or commuting from home.
2021/2022
Living Away From Home
Household Income
Grant
Loan
Total
Up to £18,370
£8,100
£2,250
£10,350
£25,000
£6,947
£3,403
£10,350
£35,000
£5,208
£5,142
£10,350
£45,000
£3,469
£6,881
£10,350
£59,200 or over
£1,000
£9,350
£10,350
Commuting From Home
Household Income
Grant
Loan
Total
Up to £18,370
£6,885
£1,905
£8,790
£25,000
£5,930
£2,860
£8,790
£35,000
£4,488
£4,302
£8,790
£45,000
£3,047
£5,743
£8,790
£59,200 or over
£1,000
£7,790
£8,790
This support package is separate to a tuition fee loan - you can still apply for this in the normal way, if applicable. More information on student funding from the Welsh Government can be found here.
Is the loan the same as a tuition fee loan?
These loans and grants are available to Welsh students who started their course on or after September 2018, and are designed to help you with the cost-of-living such as accommodation, travel and other expenses.
However, the way that the money is repaid is similar to that of tuition fee loans. You will not need to pay anything back until after you've graduated from university, and only when you have reached the minimum income threshold.
How can I apply?
Welsh students who wish to apply for this financial support package can do so through Student Finance Wales.
Watch
Watch the video below from Student Finance Wales which explains the support package - there are lots of other videos on the channel which will help you with your application too.