University helps prepare Wrexham AFC Women for new season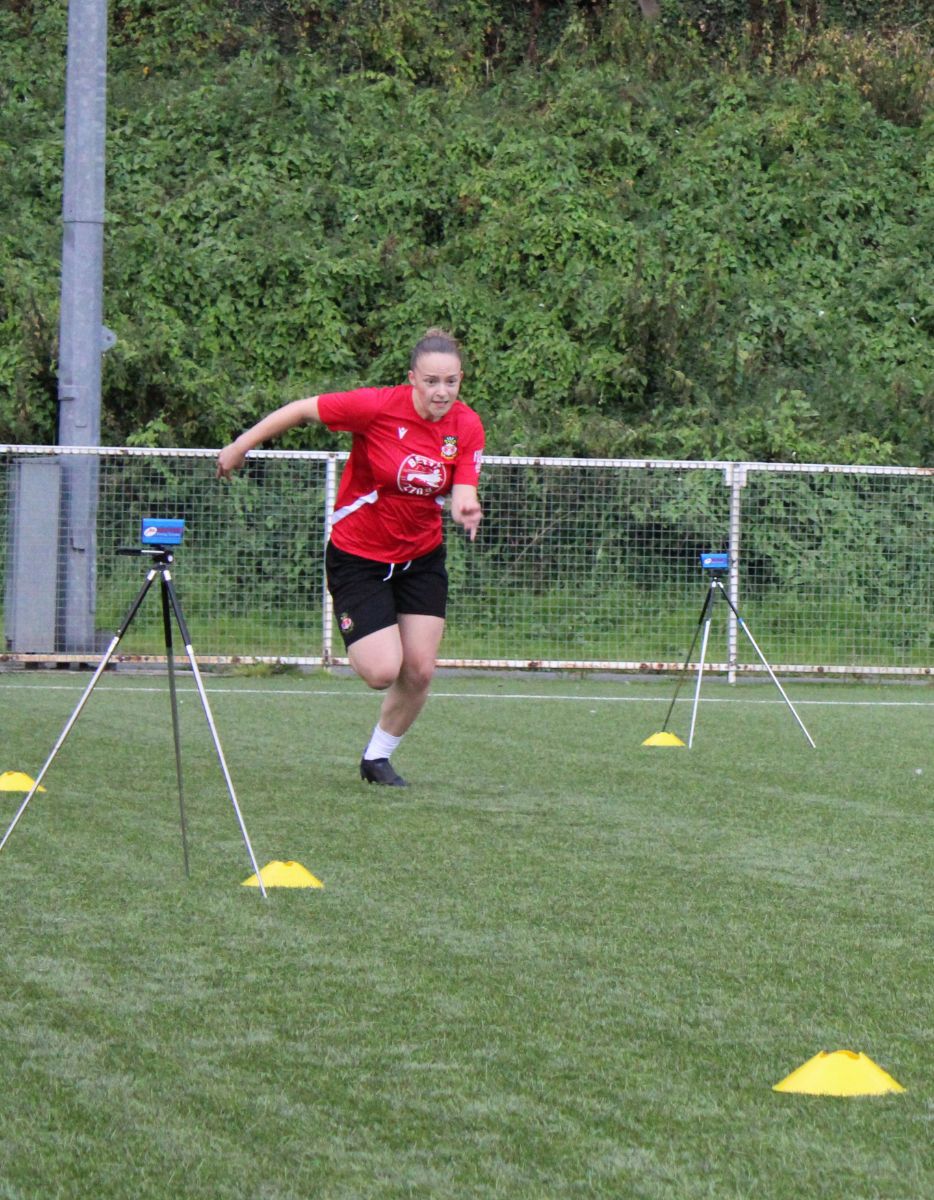 Date: Tuesday 22nd August, 2023
Wrexham AFC Women's team were put through their paces to prepare for the new season with support from Wrexham University's Football Coaching and Sport & Exercise Science teams.
Players took part in a vigorous testing session held at Cefn Druids' The Rock Stadium to prepare them for the upcoming season, which gets underway next month.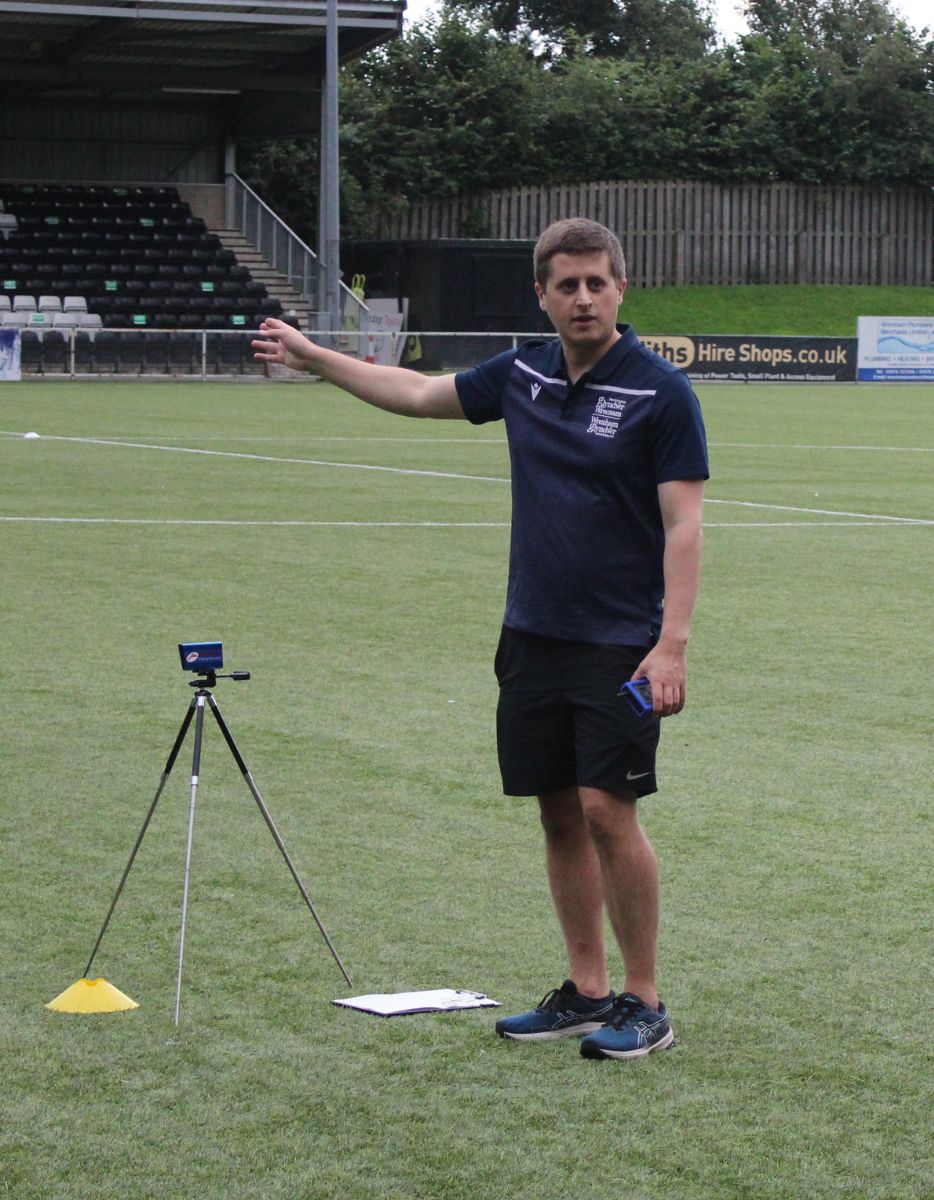 Richard Lewis, Sport Scientist at Wrexham University, leading the session.
The squad took part in a number of tests to measure their performance and fitness.
Exercises included timing gates to measure players' speed and agility, jump tests to measure players' power and an aerobic endurance test called the Yo-Yo test – a modified version of the bleep test, which involves running between markers positioned 20 metres apart, at increasing speeds, until players are no longer able to keep up with the pace.
The session was led and players' data was recorded by Richard Lewis, Sport Scientist at Prifysgol Wrecsam/Wrexham University, and students including Thomas Winsper, final year Football Coaching and the Performance Specialist student at the university.
Richard said: "We were thrilled to offer our expertise and support to both Wrexham AFC Women's first and under 19 teams, as they get themselves ready for the upcoming season.
"For us as a university, it's good to have such a strong working relationship with the club and for our students, sessions like this are an excellent opportunity to not only provide them with some applied experience and put their learning into use but also a fantastic way of building up their professional networks and contacts.
"The aim of this session was to assess where the players are in terms of high-intensity aerobic capacity, power, speed and agility."
Thomas, who is looking to secure a football coaching role on completion of his studies, said: "I've really enjoyed putting what I've learnt as part of my degree into practice during these testing sessions with the women's teams. It's been extremely satisfying applying that knowledge into the real world.
"My degree has been absolutely fantastic – from the course content to our knowledgeable lecturers and high-quality local facilities, it's been fantastic."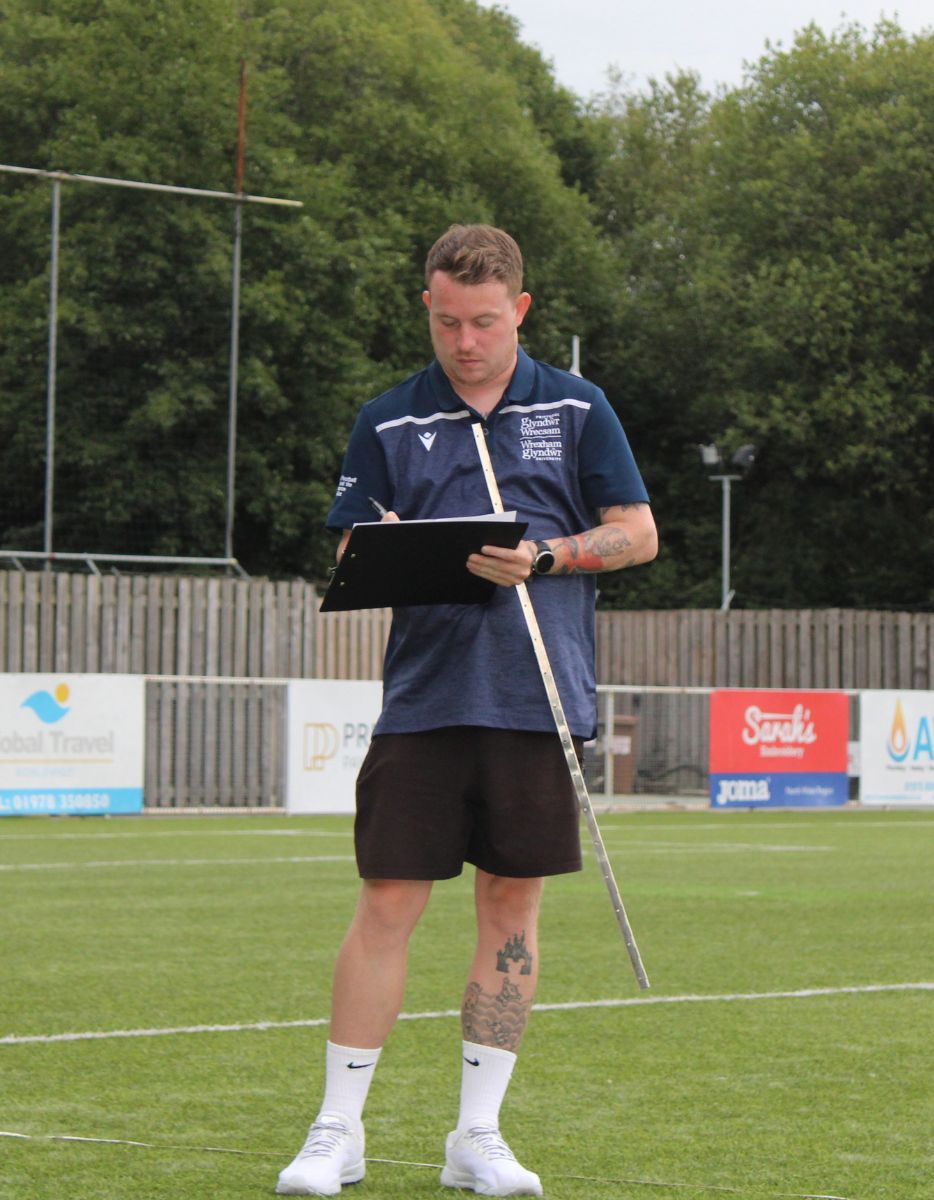 Thomas Winsper, final year Football Coaching and the Perfomance Specialist student
Gemma Owen, Head of Women's Football Operations at Wrexham AFC, added: "We would like to say a huge thank you to staff and students at Wrexham University for agreeing to help us to prepare for the new season.
"The university is literally on our doorstep, so it's important that we utilise that expertise and experience. We're also delighted to assist in offering local students the opportunity to gain some valuable, practical experience."
Photo credit: Wrexham AFC