Investing in your future: 5 reasons to study a degree at WGU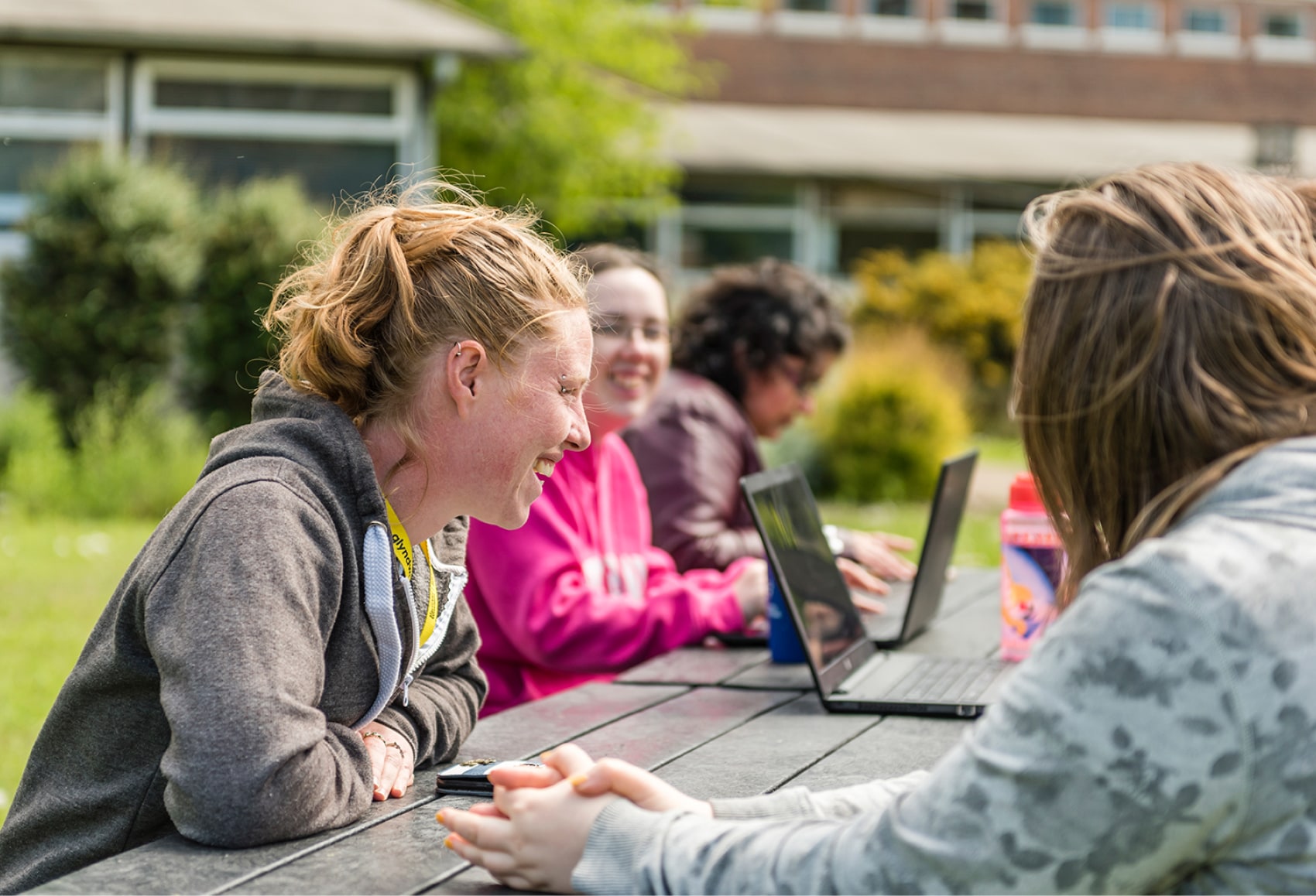 The question of whether a degree is worth the money, time, and effort compared to other education avenues has been a hot topic as of late.
Taking the next step in your studies after sixth form or college can seem like a daunting prospect, especially when job prospects and value for money are put into consideration.
Here at Wrexham Glyndwr University, we offer a host of courses that have employability at their heart. We also prioritise you as a student, and we are here to help you in your next step towards investing in your future.
Here are 5 reasons why a degree is worth it and why you should study with us:
Expand your range of knowledge
A university degree will teach you a diverse range of knowledge that can be applied to a career you already have in mind, or one you haven't even thought of yet!
Throughout your learning, you will discover new pieces of knowledge and acquire new skills. We have a degree to suit everyone. We offer vocational and practical courses including Nursing, Engineering, and Education.
Additionally, we offer expansive degrees where a career is undefined. Courses like Business, Media, and Law have industry links but are not strictly limited to the career prospects related to them.
University is a time when you can discover more about yourself through your learning journey. Having a degree under your belt provides a basis for your future decisions and learning new things can inform you on what career path you wish to take.
Choosing a non-vocational degree can open you up to opportunities you never thought of as possible! A vocation-based degree, on the other hand, can set you up for a future you already have in mind. Check out our different learning pathways available by exploring our range of courses.
Improve employability
All our courses are jam-packed with opportunities to gain hands-on experience in your field of study.
Certain fields are difficult to access without a degree behind you, and our top-notch lecturers have tailored our courses to prepare you for the demands of working life. Employability sits at the heart of our practical approach to learning in placement and non-placement courses.
On top of support in your degree, we offer career services like careers planning support, work opportunities, extracurricular employability events, writing CVs, personal statements, and job applications. All of this will help you improve your employability as a future professional!
Experience the social life
The personal experiences during your time in university are not to be forgotten about.
Here at Wrexham Glyndwr University, we are a close-knit community. You can make friends before you get here through our dedicated Facebook page, Matespace. Or you can chat with one of our current students with any questions you have about the social life at the university and their learning experiences.
We have an active Students' Union that hosts loads of exciting events to attend and you can discover what Wrexham has to offer whilst you're here. You can join a society or sports team as well, to explore your hobbies whilst you study!
Gain practical skills
We offer a number of degree apprenticeships, and you may be thinking this is your only option if you're wanting a hands-on approach to learning.
Think again!
With our placement-based degrees, you are educated at university level whilst also making industry experience and contacts. You have the option to undertake an industry placement year across a number of our courses to include Business, Computing, Engineering and Law.
Just to name a few!
Be supported for life
Thinking about the future and your career will be at the heart of your considerations for your next step after leaving education.
At Wrexham Glyndwr University, we pride ourselves on our careers and employability. Our WGUconnect portal, WGU's careers site that you can join even before enrolling with us, is an incredibly useful site where you can access resources and job opportunities.
Careers support is available to you not only whilst you study with us, but for life. We will always strive to equip you with the skills and support you need to make the most out of your degree. By joining us, we will be investing in your future right along with you!
Why not see for yourself? Attend one of our open days and learn about the exciting opportunities WGU has to offer you.