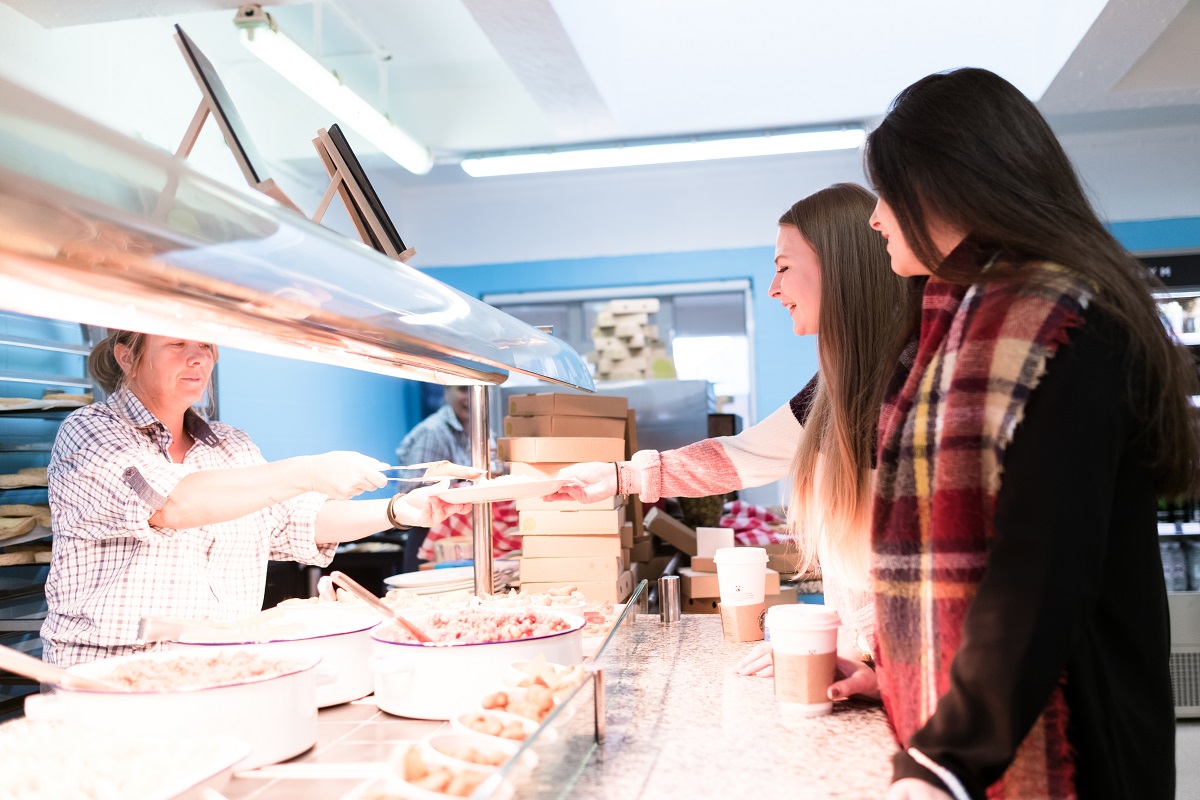 There is a range of catering outlets across our campuses where students can eat, drink, relax and socialise. There are also a number of vending machines located across the sites to provide quick refreshments on the go.
Being the campus where most courses are based our Plas Coch site hosts the largest amount of options to purchase food and drink items. United Kitchen is our main dining area, which offers everything from breakfasts, "Grab & Go" snacks, sandwiches, salads and a variety of traditional and modern hot meals. Special dietary requirements are catered for including halal, vegetarian, dairy-free and gluten-free meals, and themed meals and barbecues take place at regular intervals.
Other outlets at Plas Coch are:
Café Bar 45 (a high street-style coffee bar)
Bean Machine (an 'essentials' shop)
Grumpy Mule
Also on site is our Restaurant 1887, a great venue for a special meal out and very popular at graduation – reservations are required for the restaurant.
Room 23 is based at the School of Creative Arts in Regent Street serving a selection of snacks and drinks. There are also two outlets at our Northop Campus, the Northop College Refectory and Celyn Café.