BSc (Hons) Forensic Science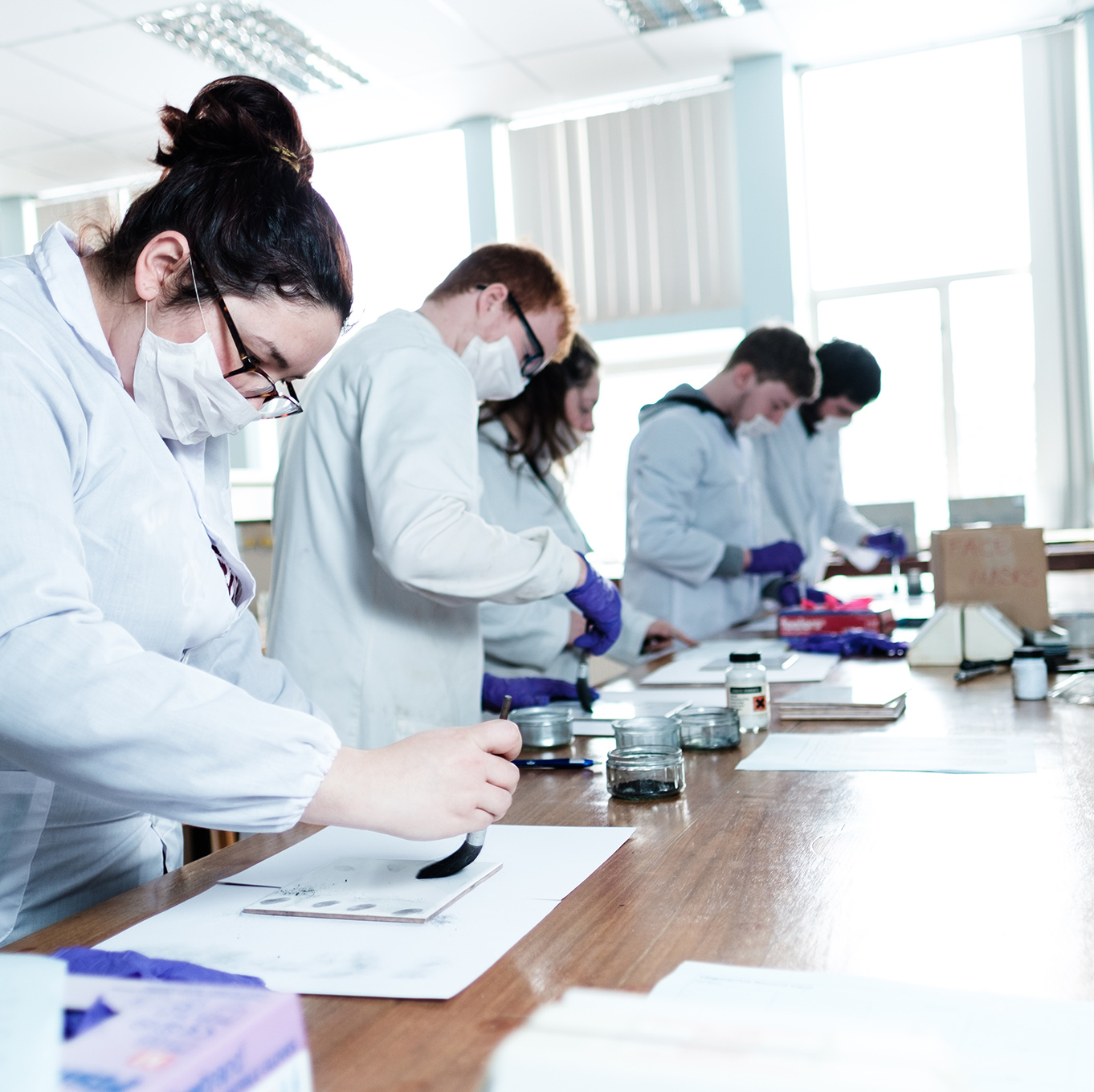 Course details
Duration
3 YRS (FT) 6 YRS (PT)
Course Highlights
Partnerships
number of industries in the areas of forensic, chemical, analytical and materials science
Train
variety of fields, including crime scene investigation, biology and chemistry
1st
'body farm' of its kind in Wales for taphonomic study and research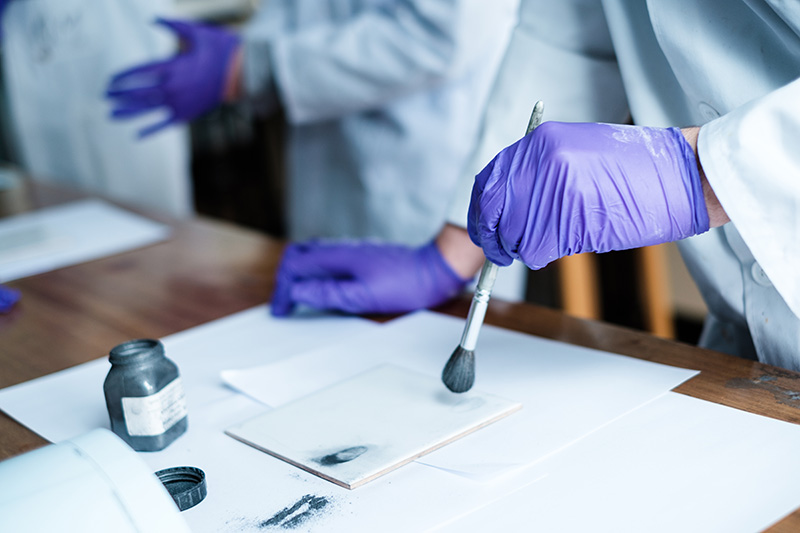 Forensic Science
at Wrexham University
Why choose? this course?
Ready to take a deep dive into the scientific principles that underpin forensic investigations? Our course equips you to examine crime scenes, analyse evidence and present results in court as an expert witness. From sharp force trauma to spectra, bones to bugs, get ready to develop your practical skills for an exciting scientific career.
You will:


Get hands-on practical experience to ensure you develop the skills needed in the industry, using our state-of-the-art teaching laboratories, crime scene house and decomposition research facility.
Choose from three distinct areas of specialisation in forensic chemistry, forensic biology or postmortem investigation with comprehensive facilities and equipment dedicated to each field.
Have the chance to study bilingually as we embed Welsh language skills across the program, giving you a competitive edge in the job market.
Benefit from our excellent connections with local and international organisations, including specialist laboratories, local police forces and experts in areas such as drone technology and disaster victim identification.
Receive teaching and support from a team of highly qualified staff with a range of expertise and interests.
Have the opportunity to take part in a wide variety of extra-curricular activities to enhance your main study programme such as guest lectures, short courses, local excursions, and residential trips
Build academic confidence route with our Foundation Year for those returning to study or wanting more time and support to develop their scientific knowledge
Key course features
This course allows students to pursue their strengths and interests with key pathways in forensic chemistry, forensic biology and postmortem investigation.
Take advantage of our Newly renovated science laboratories with state-of-the-art AV systems and teaching equipment allowing hands-on practical experience of modern laboratory equipment including a broad range of analytical instruments.
You will have access to specialist facilities such as crime scene buildings and vehicles allowing the replication of a range of scenarios. We also have the first and only Decomposition Research Facility in Wales, an osteology work room with access to both human and animal remains, a purpose-built court room for mock trials and the FAST 3D Lab.
Work-related learning opportunities for all students as well as a dedicated placement year for students electing this pathway as well as opportunities to collaborate and network with researchers and practitioners from a variety of specialisms.
Small teaching groups with low student to staff ratio supporting individualised support with studies, including the opportunity to begin learning or progress current Welsh Language skills. This includes carefully curated Welsh content during each academic year and the option for tutorials in Welsh.
Opportunities to join several professional bodies as a student member, including the Chartered Society of Forensic Sciences, the Royal Society of Biology, the Royal Society of Chemistry and the Institute for Archaeologists.
What you will study
Year 1 (Level 4)
Maths & Statistics for Science (Core) - For a proper understanding of science, both pure and applied, you need to have a good working knowledge and understanding of mathematics. This module will bring you up to the required mathematical level for university science programs. You will also cover essential statistics, probability, and data analysis in this module to equip you with key skills for data processing in your later modules. Additionally, you will be given examples of how math and statistics are applied in forensic science, biochemistry, and biomedical science.
Introduction to Chemistry (Core) - The aim of this module is to provide you with sufficient background knowledge and insight in chemistry, which is required to cope with the subsequent modules in the program you study. The module will also illustrate the relevance of chemistry to the fields of forensic science or biochemical science.
Crime Scene Investigation (Core) - The aim of this module is to introduce you to observation, recording, and preservation of crime scenes and evidence. This module will develop your knowledge of anti-contamination strategies implemented at crime scenes to preserve forensic evidence in line with ISO17020. You will gain practical experience in the collection of fingerprints, the correct use of sterile swabs and tape lifts, as well as how to collect marks and impression evidence. You will also be taught how to accurately record the crime scene using diagrams, photographs, and contemporaneous notes.
Criminal Justice (Core) - This module aims to ensure you gain an understanding of the police process and criminal justice system. After completing this module you will be able to explain the criminal justice system, including key terminology and the role of key partners/stakeholders. You will understand the legislation, functions and statutory processes associated with detaining and escorting a suspect to, and then interviewing /charging them in custody. You will understand the process for ethical recording of policing incidents and disclosure, and the responsibilities associated with giving evidence at court. You will also understand the complexities and law associated with providing a service to victims and Witnesses. Finally, you will be able to explain the importance of effective partnership collaboration with respect to offender rehabilitation.
Essential Laboratory Skills (Core) - The aim of this module is to develop essential skills in laboratory procedures and techniques with due regard to personal safety and the safety of team members, PPE requirements, understanding the importance of risk and COSHH assessments. You will be introduced to key methods in qualitative and quantitative analysis and taught contamination avoidance procedures. Links between theory and experiments will be established to help you achieve a deeper understanding of the experimental method and results. Laboratory reports based on each experiment conducted will help you develop and improve report writing skills.
Cell Biology, Biochemistry & Genetics (Core) - You will become familiar with cell structural components, biochemistry and how cells function, with particular emphasis on genetics and DNA structure. You will be introduced to laboratory techniques for the study of cell biology, biochemistry and genetics, including microscopy, protein assays, DNA extraction, PCR and gel electrophoresis
Year 2 (Level 5)
Forensic Evidence & Quality Management (Core) - In this module, you will develop an understanding of the importance of quality control and management in their approach to identifying and analysing forensic evidence in a laboratory setting. You will investigate a range of evidence types, demonstrating a systematic approach to the recovery and appropriate forensic procedures in receipt, analysis, documentation, and storage of exhibits. The module encourages analytical thinking skills as well as asking you to justify your work and present clearly the potential complexity of investigations.
Forensic Ecology (Core) - This module offers you the opportunity for hands-on engagement in the collection, preservation, and analysis of ecological evidence. You will be introduced to some key biological field skills and work with a wide range of ecological samples reflective of those that may be present at a crime scene.
Analytical Methods in Applied Science (Core) - This module will introduce you to the main techniques used for the isolation and chemical analysis of trace materials, including general chemical separation and analysis, chromatographic methods, immunoassay, and electrophoresis etc., with the case studies to demonstrate their applications in forensic and biochemical fields.
Research Methods (Core) - This module is intended to develop your understanding of what is required in academic research and provide support in preparing you for your dissertation. The module will introduce you to the process of devising, carrying-out and disseminating your own research in the form of a small-scale research project. You will gain experience of
formulating appropriate research questions, research designs, hypothesis testing and understand its application in the interpretation of analytical results, developing proposals, and critical selection of analytic techniques for conducting research in their chosen programme of study.
Taphonomy (Option) - The aim of this module is to introduce you to what happens to the body between death and recovery. This module will introduce you to several different processes of preservation and decay in various contexts. In addition, you will be introduced to the biological and geological interactions that take place following death and deposition of remains. You will be encouraged to critically examine current taphonomic research and the ethical implications involved in this type of research.
Anatomy & Pathology (Option) - This module will familiarise you with the basic concepts of anatomy and pathology, and how in particular these link to forensic science. You will be introduced to the concept of the human body as a crime scene and the post-mortem examination of human remains. It will help to demonstrate an understanding of the roles of specialists with particular attention to the forensic pathologist and anthropologist and how they establish identity and the cause and manner of death. The module will cover a range of crimes including offences against the person, road traffic collisions, sexual assault, suicide and homicide.
Forensic Instrumental Analysis (Option) - This module will introduce you to the working principles of main spectroscopic techniques used in sample analysis, including UV, IR, Fluorescence, Mass, Atomic Absorption, NMR and X-ray diffraction. It will also cover several electron microscopic techniques. Highlights will be given to the applications of all these instrumental analysis methods in the forensic
investigation.
Laboratory Instrumental Analysis (Option) - This module aims to introduce you to the practical side of spectroscopic and chromatographic techniques and develop their competence in operating a range of modern analytical instruments for forensic related samples and conversant use of related computer software. It also aims to provide training on the understanding of parameters involved in method selection in experimental design, adherence to safe laboratory working procedures (e.g. PPE requirements, risk assessments and COSHH assessments) and academic transferrable skills (e.g. literature survey, data acquisition, result analysis and report writing-up)
Cell & Molecular Biology (Option) - The module aims to develop further knowledge and understanding of cell and molecular biology that builds on the anatomy, physiology and cell biology learnt at Level 4. It starts with the chemical components of living cells, macromolecules and cell structures and organelles. The essential functions of the cell including metabolism, DNA replication, gene expression and genetic variability. How a complex of cells can form a tissue is examined. Finally, molecular biology is explored in depth – with the aim of developing an appreciation of techniques and topics such as polymorphic markers, genetic disease, genotyping and genomics.
Applied & Medical Microbiology (Option) - The module develops your skills and knowledge on the fundamental in microbiology. This will involve identification of microbes based on factors such as structure, staining profile, biochemical properties, and other unique features. Sessions will cover a deeper understanding of important aspects such as lifecycles of microorganisms with emphasis on prevention, disease control and diagnosis.
Year 3 (Level 6)
Research Project (Core) - The purpose of this module is for you to integrate and apply knowledge gained during
your degree programme in a self-motivated, practical, enquiring, and problem-solving manner. You will expand your own learning in a specific area of applied science. The aim of this module is to develop your skills in practical research and research methods in preparation for postgraduate study/graduate level employment.
Emerging Technologies & Digital Forensics (Core) - The aim of this module is to introduce you to software and techniques used in digital forensics. You will gain practical experience in recovering photographs from memory cards, as well as extracting geolocation and camera information from JPEG files and other digital techniques. You will also be exposed to emerging technologies and their potential uses in both forensic investigations and research.
Drugs & Toxicology (Option) - This module is intended to introduce the chemistry of drugs and poisons and their major routes of administration and uptake by the human body. You will also be taught the main classification systems as well as the key methods utilised in drug analysis in the fields of forensic and biosciences. The role of pharmacokinetics will be considered, and you will explore drug related case studies to broaden your scientific and technical knowledge.

Drugs & the Human Body (Option) - This module will help you develop an understanding of the mechanisms by which major drug categories affect the human body. Drug characteristics, route of administration, mechanism of action, and interactions will be investigated. The module is also intended to develop a strong understanding of contribution that pharmacology makes to other biomedical sciences and forensic science
Forensic Archaeology (Option) - You will develop an understanding of the principles and techniques of forensic archaeology, including the recovery and analysis of human remains and other buried or concealed evidence. The module will cover the legal and ethical considerations involved in the excavation and analysis of buried remains, including the importance of proper documentation and preservation of evidence. With a focus on hands-on experience in fieldwork and laboratory techniques, including the use of excavation equipment, mapping, and documentation, you will gain an appreciation of the various types of evidence that can be recovered through forensic archaeology. How forensic archaeology can be used in criminal investigations, including the reconstruction of crime scenes and the identification of suspects will be addressed as well as the role of forensic archaeology in addressing human rights issues, such as war crimes, genocide, and other mass atrocities.
Case Studies in Forensic Science (Core) - This module aims to provide you with an opportunity to critically review how forensic science is used in real-world criminal investigations. It will cover a variety of forensic science disciplines and how they are used in different types of criminal cases as well as giving you the opportunity to reflect on how the discipline has changed over time. A focus will be given to critical thinking and problem-solving skills through the examination of a variety of case studies including major incidents such as murder and terrorism.
Professional Practice & the Expert Witness (Core) - This module aims to consolidate learning from across the course to allow you to better understand the role forensic science can play in the wider criminal justice system. By following a simulated case from the crime scene through to the court room you will better understand the professional, legal, and regulatory frameworks that govern expert witnesses whilst conducting and presenting expert testimony of your own.
Entry requirements & applying
The academic requirements for the course are 80-112 UCAS tariff points at GCE A-level or equivalent, including a science at level 3.
Teaching & Assessment
A broad range of assessment methods are used; these include task-based exercises, crime scene and courtroom scenarios, oral and poster presentations, essays and laboratory reports, and written exams. Each module is assessed by a variety of methods, enabling students to display their full potential. A project dissertation will form one of the final parts of your assessment.
TEACHING AND LEARNING
Wrexham University is committed to supporting our students to maximise their academic potential.
We offer workshops and support sessions in areas such as academic writing, effective note-making and preparing for assignments. Students can book appointments with academic skills tutors dedicated to helping deal with the practicalities of university work. Our student support section has more information on the help available.
In terms of particular needs, the University's Inclusion Services can provide appropriate guidance and support should any students require reasonable adjustments to be made because of a recognised prevailing disability, medical condition, or specific learning difference.
Career prospects
Graduates from a BSc (Hons) Forensic Science go on to work in a variety of fields, including:
Forensic Science Laboratories: Conducting analyses and investigations of evidence covering areas such as DNA, Footwear, Ballistics and Toxicology
Police and Law Enforcement: Work as crime scene investigators, exhibit officers, fingerprint analysts or in collision investigation
Private Sector: Join forensic consultancies or companies specialising in investigation and security. This could be as a forensic archaeologist, search dog handler or expert witness.
Government Agencies: Opportunities in national security, intelligence, and regulatory agencies. This includes the Ministry of Justice, National Crime Agency, Crown Prosecution Service or HM Revenue & Customs
Research and Academia: Pursue further studies and become a research scientist or academic helping to develop new techniques or educate the next generation of forensic practitioners
Qualifications and Further Study
Your degree can serve as a stepping stone to further qualifications or specialisation, such as a Master's or PhD in forensic science, criminal justice, or related fields.
Employability Features
This course includes hands-on practical experience and specialised training to enhance your employability. You'll be well-prepared to enter the workforce as a competent and skilled scientist.
Fees & funding
You do not have to pay your tuition fees upfront.
Wrexham University's tuition fees for 2024/25 for a full-time undergraduate degree course are £9000 per year.
The fees you pay and the support available will depend on a number of different factors. Full information can be found on our fees & finance pages. You will also find information about what your fees include in the FAQs.
Programme specification
Accommodation
If you're looking for a place to stay while you study then take a look at our accommodation pages to get more information on your options, including our on-campus halls of residence Wrexham Village.
International
If you are applying as an European / International Student, and live outside of the UK, you should make your application through our online application system, Centurus.
For information about the university's entry requirements for EU/international students, please visit our international section.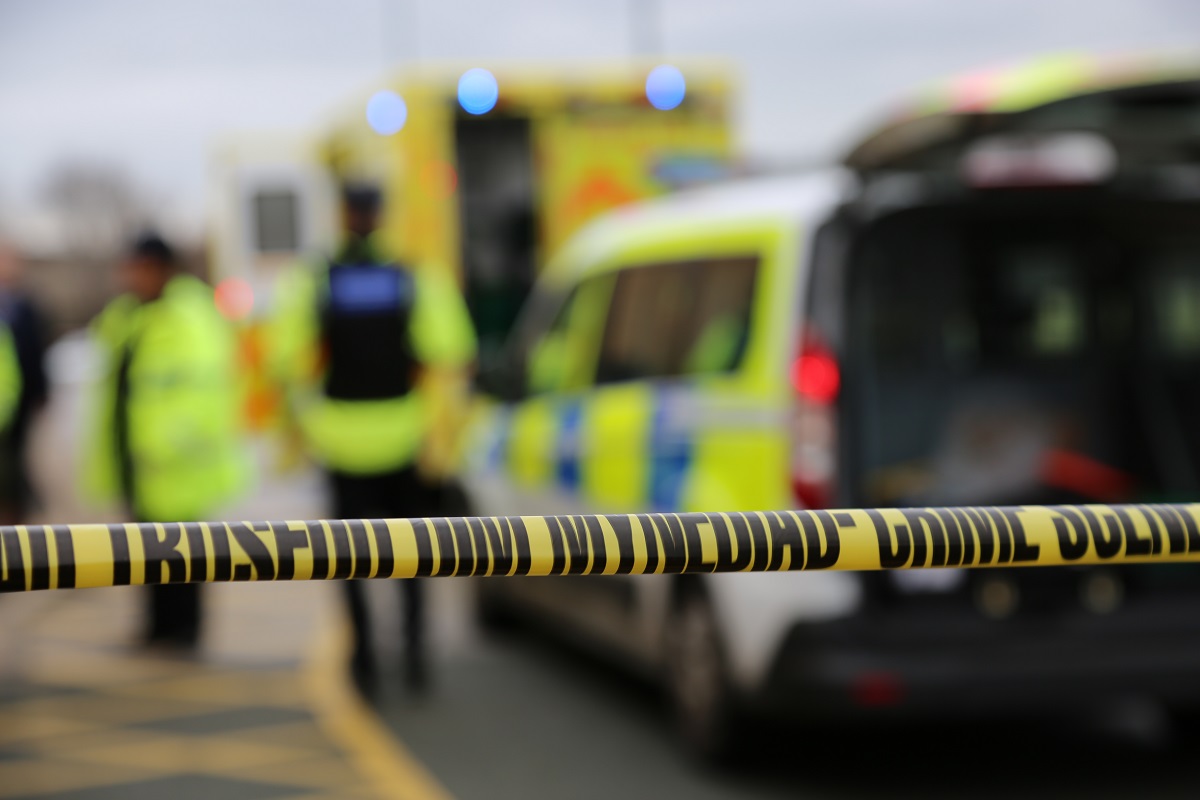 Annual real-time training event
Crime Scene Day