FdSc Canine Behaviour, Training and Performance
Course details
Duration
2 YRS (FT) 4 YRS (PT)
Course Highlights
Working
in partnership with K9 Conservation Consultancy
Unique
specialist detection dog training modules taught by leading internationally renowned practitioners
Extensive
grounds including meadows and woodland, ideal for tracking and conservation detection
Why choose? this course?
This unique Canine Training and Performance degree offers you an exciting opportunity to gain the latest scientific knowledge and practical skill set to succeed. We can empower you with the learning toolkit to become a specialist in canine behaviour, training and performance. On this degree you will:
Discover how to create powerful positive partnerships between dogs and people.
Learn the secrets of successful training and excellent performance.
Become empowered by developing specialist skills with leading industry experts.
Join the revolution of science-led, compassionate, and ethical dog trainers who are making a difference to animal welfare.
Connect a like-minded innovative community working to improve the lives of dogs and people.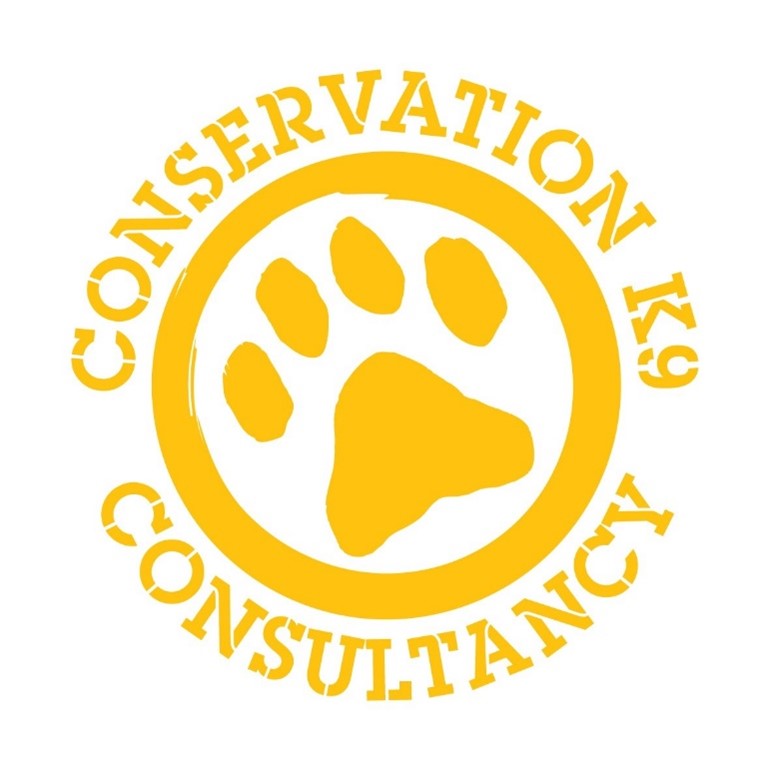 Key course features
This degree is part of a subject area rated 1st in the UK for student satisfaction in the Agriculture & Forestry subject league tables, Complete University Guide 2023
Train with leading industry specialists K9 Conservation Consultancy
Access to indoor training facility with state-of-the-art cushioned dog sport flooring and viewing balcony
Gain a theory to practice learning experience with our veterinary clinical suite
Utilise the Crufts standard agility course and equipment
Be taught by veterinary and behavioural professionals
Study on a stunning rural campus
What you will study
YEAR 1 (LEVEL 4)
MODULES
Professional and Academic Development (Core): This module aims to equip you with a range of skills and attributes in preparation to work in your chosen sector whilst following professional codes of practice. The module will also enable you to develop a range of skills required for academic studies, which will be used and extended upon throughout your programme of study.
Professional Practice 1 (Core): This module will enable you to apply and integrate professional skills, knowledge and behaviours gained from the programme into a real-life workplace setting. This module will enable you to further develop the Glyndwr graduate attributes and develop and reflect upon the key employability skills required for the sector.
Canine Behaviour and Cognition (Core): This module will enable you to understand canine cognitive abilities, body language and communication. Videos and direct observation of dogs will develop your ability to read and interpret canine body language and behaviour patterns. You will become familiar with the key concepts of learning theory and behaviour. Underpinning knowledge gained from this module can be applied in practice to ensure good welfare for companion and working dogs.
Human Canine Interaction (Core): This module will introduce you to the many facets of canine-human Interaction and the wide-ranging roles of dogs in society across time and cultures. You will examine different types of interactions and relationships between humans and dogs and examine the costs and benefits to both species.
Introduction to Canine Anatomy and Physiology (Core): This module will develop your knowledge and understanding of canine anatomy and physiology at both a systems and cellular level. You will integrate physiology and pathophysiology to develop an understanding of disease states. Principles of genetics, linking to the breeding process will be covered in this module.
Specialist Training (Core): This module will introduce you to the specialist field of canine scent detection. The module is highly practical giving unique opportunities to apply theory to practice under the supervision of experts in the industry with extensive range of experience. This module further embeds the importance of animal welfare and human safety and how this can be ensured in real world situations.
YEAR 2 (LEVEL 5)
MODULES
Professional Practice 2 (Core): This module will enable you to build upon the professional skills, knowledge and behaviours gained from the programme and previous professional practice module at level 4. Deeper reflection with be undertaken through the Professional Behavioural Evaluation Assessment. You will focus on your career goals and the skills, attributes and professional behaviour needed to gain employment in your chosen area.
Canine Learning and Training (Core): This module will equip you with the underpinning knowledge of learning theory and its application to practical training. This can be utilised to develop and implement advanced training techniques in the workplace which are effective and ethically sound.
Conditioning and Sports Performance (Core): This module explores canine conditioning techniques and performance analysis. You will gain knowledge of how to prevent injuries in dogs though correct conditioning and critical evaluation of performance. There will also be opportunities to explore rehabilitation techniques following injury and the roles of ancillary professions such as physiotherapy and veterinary nursing.
Practical Health and Disease (Core): This module will extend and develop your knowledge and understanding of canine health and disease from the level 4 anatomy and physiology module. The disease process will be examined and the physiological status which affects the normal parameters. You will examine the different pathogens and how they manifest into disease states. An introduction to immunology will provide you with the understanding on how our dogs physiology can help to fight disease. The role of immunisation and vaccination protocols will also be included in this module.
Specialist Training 2 (Core): This module analyses specific specialist areas of expertise in field of canine scent detection building upon knowledge you will have gained in specialist training 1. The module is highly practical giving you the opportunity to apply theory to practice under the supervision of experts in the industry with a broad range of experience.
Training Instruction and Coaching skills (Core): This module will enable you to develop the teaching and coaching skills necessary for effective performance in the workplace. You will build upon communication skills and practical training techniques from previous modules. You will have the opportunity to practice teaching and coaching methods in a safe and supportive environment.
The information listed in this section is an overview of the academic content of the programme that will take the form of either core or option modules. Modules are designated as core or option in accordance with professional body requirements and internal academic framework review, so may be subject to change.
Entry requirements & applying
48-72 UCAS points. Experience with dogs will also be considered.
This course is for those who are passionate about dogs and working with them rather than against them. We believe that learning should be fun for dogs and people.
We welcome applications from different backgrounds and levels of experience.
Teaching & Assessment
This programme includes a variety of learning and teaching methods in the class, practical settings and sessions delivered within the workplace. These include:
Practical sessions in our specialist indoor training area, veterinary clinical suite and rural landscape
Lectures
Workshops
Exciting and inspirational guest speakers
A range of online activities using our bespoke virtual learning environment
Industry placements
Educational Visits
Broad range of assessments from practical to reports
Access to Wrexham facilities
Individual personal tutors and their dogs!
TEACHING AND LEARNING
Wrexham University is committed to supporting our students to maximise their academic potential.
We offer workshops and support sessions in areas such as academic writing, effective note-making and preparing for assignments. Students can book appointments with academic skills tutors dedicated to helping deal with the practicalities of university work. Our student support section has more information on the help available.
In terms of particular needs, the University's Inclusion Services can provide appropriate guidance and support should any students require reasonable adjustments to be made because of a recognised prevailing disability, medical condition, or specific learning difference.
Career prospects
Dog Trainers
Detection dog handlers
Kennel managers
Canine Rescue workers
Canine performance specialists
Welfare consultants
Dog day care managers
Progression to further study
Our Careers & Employability service is there to help you make decisions and plan the next steps towards a bright future. From finding work or further study to working out your interests, skills and aspirations, they can provide you with the expert information, advice and guidance you need.
Fees & funding
You do not have to pay your tuition fees upfront.
Wrexham University's tuition fees for 2023/24 for a full-time undergraduate degree course are £9000 per year.
The fees you pay and the support available will depend on a number of different factors. Full information can be found on our fees & finance pages.
Programme specification
Accommodation
If you're looking for a place to stay while you study then take a look at our accommodation pages to get more information on your options, including our on-campus halls of residence Wrexham Village.
International
If you are applying as an European / International Student, and live outside of the UK, you should make your application through our online application system, Centurus.
For information about the university's entry requirements for EU/international students, please visit our international section.