We support environmental campaigns and initiatives to encourage staff and students to make sustainable choices in their lives in and outside of the University.
The Environment and Sustainability annual budget is used to implement sustainability projects and to raise awareness amongst both students and staff. This involves managing a variety of different projects, including staff/student engagement schemes such as Green Champions and participating in Green events. Our events are designed to get everyone thinking about energy, sustainability and carbon reduction.
We also celebrate Fairtrade Fortnight and are right behind the Fairtrade message, simple shopping choices enabling farmers to obtain better deals, allowing them to make their own decisions and control their own futures, leading a dignified life.
Hedgehog Friendly Campus
Wrexham Glyndŵr University has signed up to become a Hedgehog Friendly Campus.
In the last 20 years, hedgehog numbers in the UK have declined by up to half due to traffic, litter and a lack of natural habitats. Working alongside the British Hedgehog Preservation Society, we are working to make our campuses a safe and suitable space for hedgehogs to thrive.
Working closely with our students, we have set up a Hedgehog Friendly Campus group who are working towards gaining accreditation for the University. There has already been a lot of enthusiasm from our staff and students for the campaign, and the group will be holding events and campaigns that everyone can get involved in.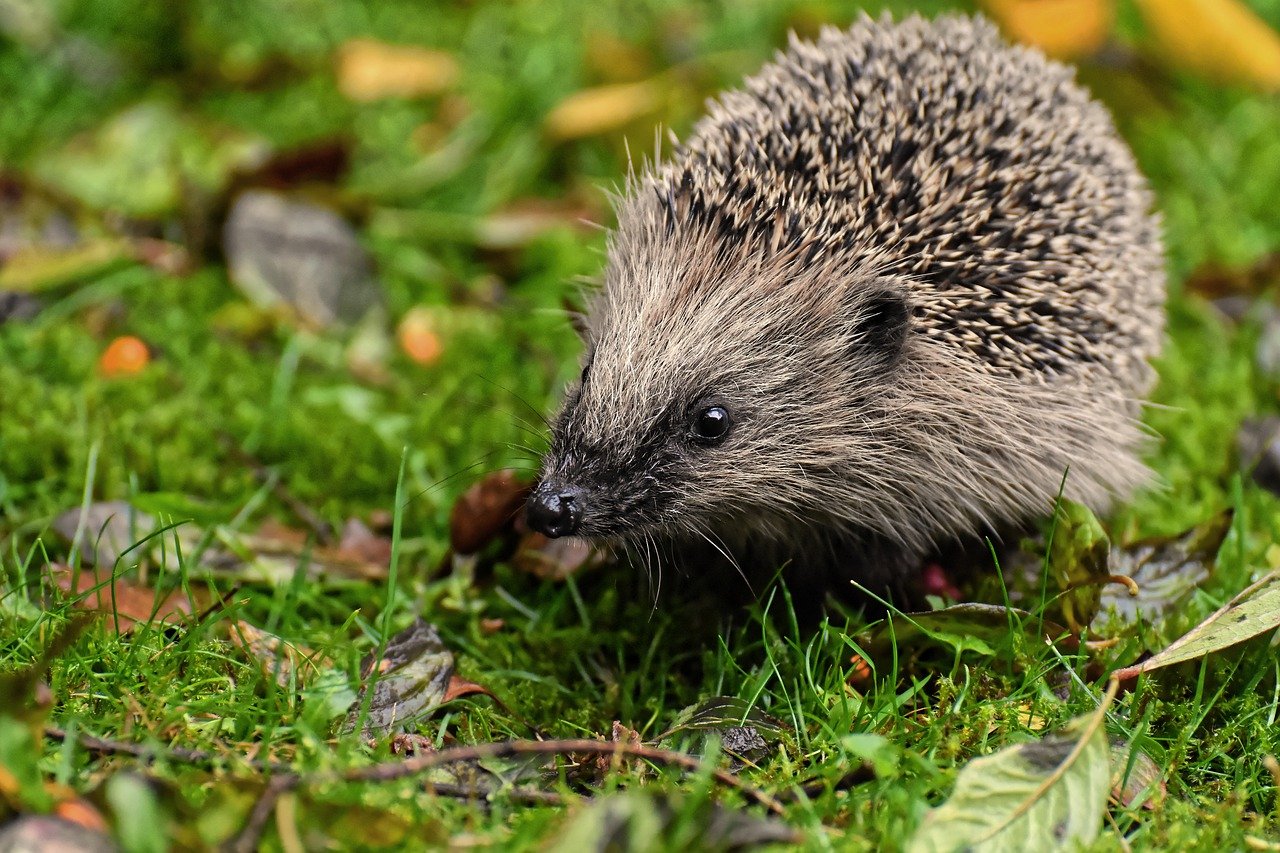 Content Accordions
What are we doing to ensure a Hedgehog Friendly Campus?

What are we doing at WGU to ensure a Hedgehog friendly campus

Providing suitable habitats that are accessible.

Providing a safe place for them to eat and drink.

Adding purpose-built hedgehog houses to keep them safe and dry.

Ensuring we have a litter-free campus.

Undertaking hedgehog surveys around campuses.

Creating a hedgehog friendly campus group for staff and students.

Creating awareness through social media, newsletters and events.

Installing hedgehog crossing signs.

Including hedgehog awareness on induction for relevant contractors i.e groundsmen to check areas for hedgehogs before strimming or using similar equipment.

The Big Hog-Friendly Lockdown Litter Pick Challenge

Last year WGU took part in the Big Hog-Friendly Lockdown Litter Pick.

Hedgehogs are covered in thousands of spines, making them vulnerable to becoming trapped in litter. Unfortunately, many hedgehogs die every year because of this. Taking part in the competition will clean up your community and save lots of animals.

WGU came 9th out of 22 universities, and together we've removed nearly 700 bags of litter from campuses all over the UK and made them a little friendlier for hedgehogs. Well done and thank you to everyone who got involved.

Found a hedgehog who needs help?

Call Wirral Wildlife Sanctuary, open 24 hours - 01516255464 - Wirral Wildlife Sanctuary.

Are you interested in joining the Hedgehog Friendly Campus group? Email us at energy&sustainability@glyndwr.ac.uk.

Read our hedgehog friendly campus blogs -

Facts About Hedgehogs - Lauren WGSU

A great webinar about Hedgehog Friendly Campus and what it is all about is now live here - Hedgehog Friendly Campus Webinar
Sustainable travel
As part of Go Green Week in 2023 the university ran a questionnaire to understand commuting habits of staff and students. Data is currently being analysed and will drive activities ton encourage sustainable travel.
Evidence suggests that public transport has the potential to replace 21% of existing car journeys in urban areas around the UK. Although buses are used more than any other public transport for local journeys, their use has declined by 11% over the last decade.
Benefits to using public transport:
Users are more active by walking to and from stops and destinations.
Your journey is more relaxed as you have time to read or listen to music.
It is better for the environment (a full bus can take 50 cars off the road).
It reduces the need for car parks, meaning the land can be turned into green spaces such as parks and community areas.
The University provides a free transport service for students between its Wrexham and Northop campuses during term time.
To book transport email northophelpline@glyndwr.ac.uk.
Wales leads the world with its Active Travel legislation. The Active Travel (Wales) Act 2013 has given Wales the opportunity to transform itself into a country where walking and cycling are normal ways of getting around for shorter journeys.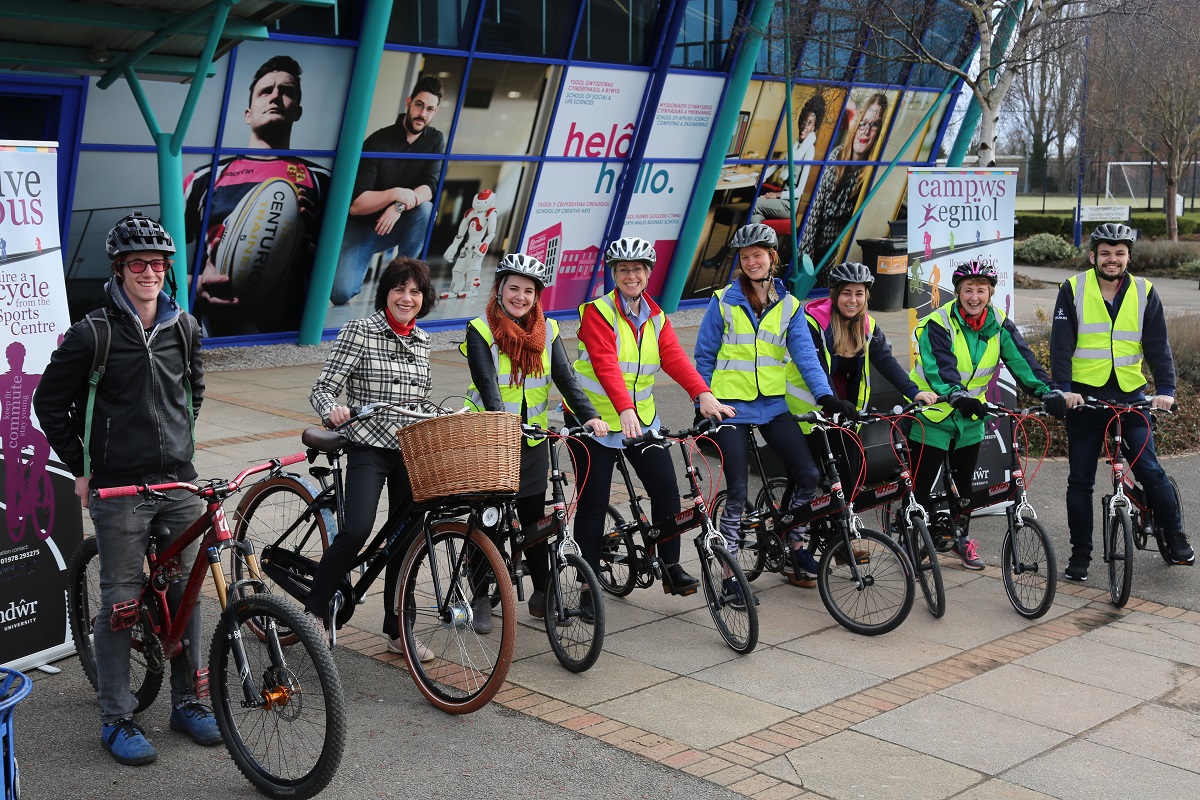 Sustainable Travel Campaigns
WGU are rapidly becoming more aware of the benefits of traveling sustainably. Next year we hope to champion campaigns and events with the aim of getting staff and students to consider sustainable travel options and become more active.
National Walking Month - May
Bike Week – June