Course Highlights
Study
Speech and Language Therapy which is unique in North Wales.
Registration
with the Health and Care Professions Council.
Tutorial
support by staff and practice education facilitators embedded within each Health Board area.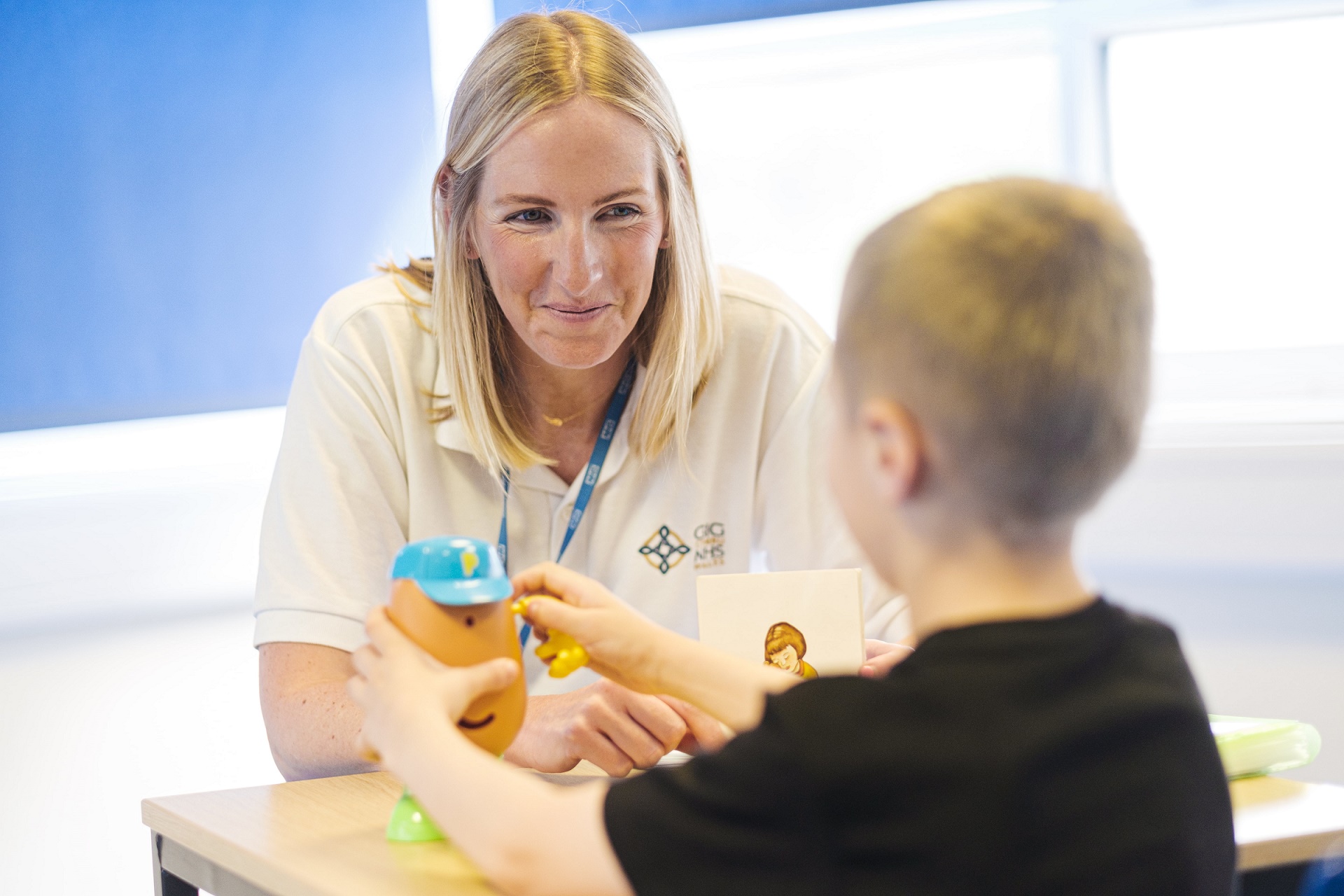 Speech and Language Therapy at
Wrexham University
Thinking of a career in Speech and Language Therapy? Hear from lecturers and students about our course at Wrexham University.
Why choose? this course?
A degree in Speech and Language Therapy is brand new to North Wales. This course at Wrexham University is the first to be designed in the wake of the pandemic, making it not only specialised in its content but also unique in its locality.
This course:
Will integrate new technological and stimulatory advances to the profession into teaching and learning practices.
Means graduates will be eligible for certification by the Royal College of Speech and Language Therapists and Health Care Professions Council, allowing them practice as a certified SALT.
Maintains a close working relationship with therapists in providing a professional education that is attuned to the needs of health and care provision in Wales.
Be one of the first to ensure learners graduate with international parity among SALT graduates around the world.
Gives graduates the ability to uphold a paediatric and/or adult caseload and can assess and treat patients with dysphagia as well as speech, language and communication needs, under supervision as a newly qualified therapist.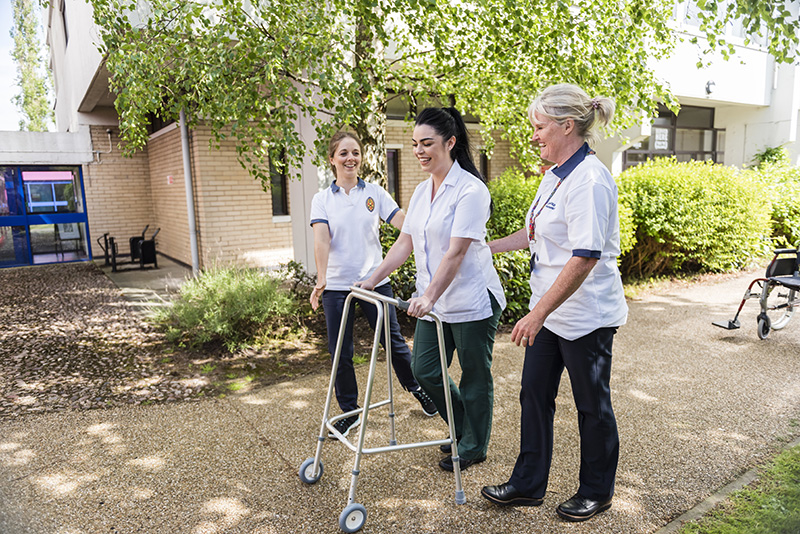 Nursing and
Allied Health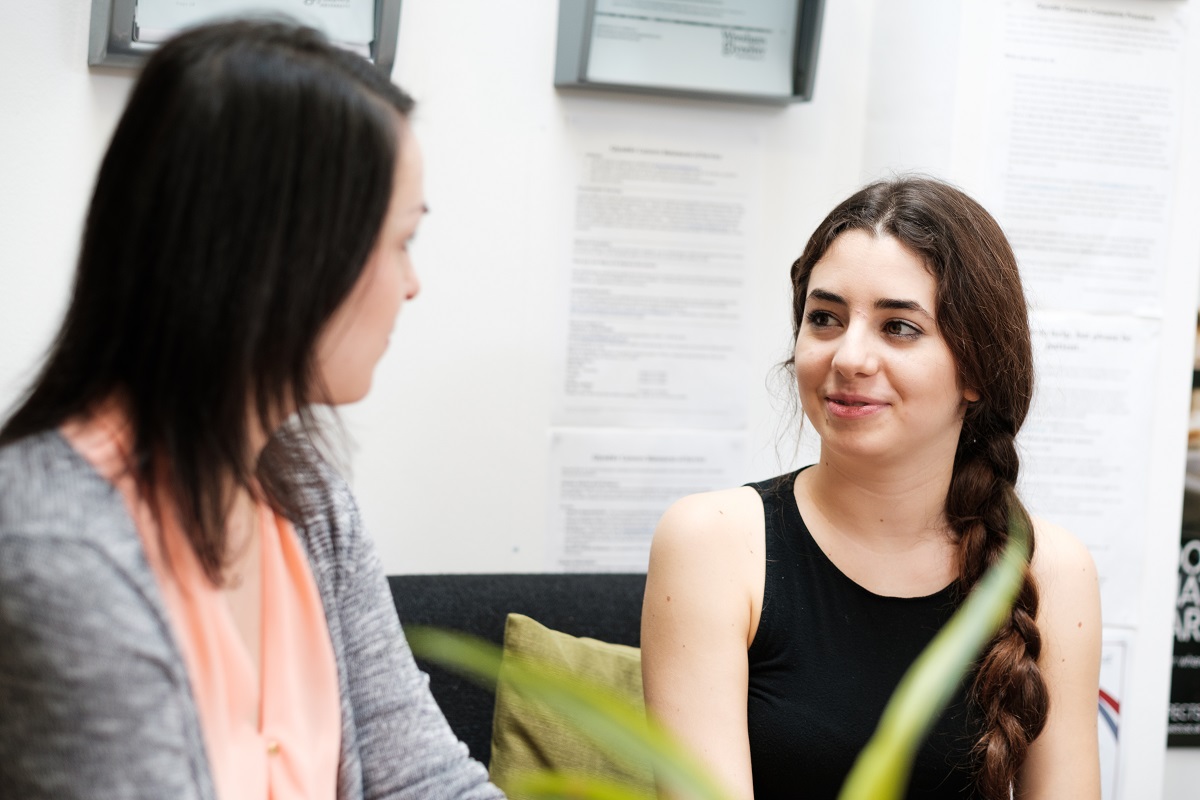 Speech and
Language Therapy
Programme leader, Lauren Salisbury, to tell you some more about the course, its career prospects and studying here at Wrexham University.
Key course features
Graduates are eligible for certification by the Royal College of Speech and Language Therapists upon successful completion of their Newly Qualified Practitioner year.
The first course designed in the wake of the pandemic and therefore, has a large focus on technological and simulation enhances to the profession.
Developed alongside service users and carers to ensure that it provides you with the qualities, skills and knowledge that matter most.
A strong collaborative and inter-professional ethos that reflects the nature of the profession in a rapidly changing health, social and education context and the unique skill set the SLT brings to multi-agency teams.
A balanced mix across the lifespan of paediatric and adults equips you with the clinical and professional competencies for eligible registration as a Speech and Language Therapist.
Acknowledges contemporary issues in the workforce, enabling you to develop transferable skills for reflective practise and lifelong learning as leaders of frontline healthcare.
The main delivery site for this course is our Wrexham campus. Occasional interprofessional education sessions may be delivered from our St Asaph campus with students from various nursing and allied health courses.
What you will study
The Royal College of Speech and Language Therapists outline five core capabilities of the SLT profession. They provide a focus for learning activities, the development of curricula and shared resources and delivery of the outcomes inherent in the vision for the workforce.
Communication
Partnerships
Leadership and Lifelong learning
Research and Evidence based practice
Professional autonomy and accountability
These will be embedded throughout the course to shape teaching and learning of the graduate.
Shared modules will have key themes such as leadership and research, motivational interviewing, professional practice and anatomy and physiology.
Further module detail coming soon.
Entry requirements & applying
Applications for this course are now closed for 23/24 entry
120 UCAS tariff points at GCE A Level or equivalent in relevant subject areas such as science, the arts and languages.
A minimum of 5 GCSEs (or equivalent), to include English/Welsh language, Maths and Science at grade C or above.
In addition to the academic requirements, all applicants whose first language is not English or Welsh must demonstrate English language proficiency equivalent to Level 8 of the International English Language Testing System, with no element below 7.5
Wrexham University takes into account a variety of qualifications and experience when considering applications to our programmes. If you are unsure if the qualifications you currently hold will be accepted for entry, or if you're not sure you'll achieve the required UCAS Tariff points, please contact us at enquiries@glyndwr.ac.uk for further advice and guidance.
Teaching & Assessment
You will be assessed by a variety of methods including:
Practice Assessment and clinical portfolio
Written assignments
Presentations
Examinations
Teaching and learning
Wrexham University is committed to supporting our students to maximise their academic potential.
We offer workshops and support sessions in areas such as academic writing, effective note-making and preparing for assignments. Students can book appointments with academic skills tutors dedicated to helping deal with the practicalities of university work. Our Student Support section has more information on the help available.
In terms of particular needs, the University's Inclusion Services can provide appropriate guidance and support should any students require reasonable adjustments to be made because of a recognised prevailing disability, medical condition, or specific learning difference.
Career prospects
Our Careers and employability service is there to help you make decisions and plan the next steps towards a bright future. From finding work or further study to working out your interests, skills and aspirations, they can provide you with the expert information, advice and guidance you need.
The degree confers eligibility for registration with the Health and Care Professions Council to practice as a speech and language therapist in the UK, and graduates are eligible for certification by the Royal College of Speech and Language Therapists upon successful completion of their Newly Qualified Practitioner year.
Commissioned students are required to work in Wales for two years after graduation. Find out more about the HEIW NHS Bursary.
Fees & funding
This is a Welsh Government Bursary-commissioned programme.
A full NHS bursary, including tuition fees and a non-repayable bursary for living costs, is available for this programme providing you agree to work in Wales for two years after registration (subject to change).
Programme specification
You can see the full programme specification here.
Accommodation
If you're looking for a place to stay while you study then take a look at our Accommodation to get more information on your options, including our on-campus halls of residence Wrexham Village.