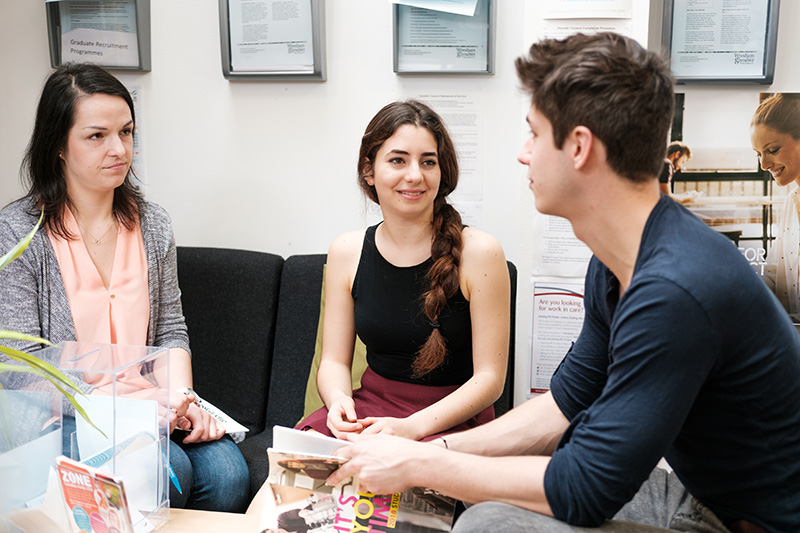 Students returning after the summer break will be required to re-enrol in order to continue your studies at Wrexham Glyndŵr University, and to make sure that you receive your student loan payments.
An email request will be sent out to you in advance to allow you to re-enrol online. If you are awaiting re-assessment after the summer, this email request will follow your assessment board.
All communications made to you will be via your main student email address.
We ask that you please ensure that all of your details are up-to-date to guarantee the relevant information will be accessible to you in the future. Check your student record and update if necessary.
Please note that you must re-enrol each academic year, and in addition must pay your fees in full each year. Students with financial debts from the previous year will not be permitted to re-enrol for the coming year. Your enrolment is not fully completed until all fees due for the year are paid.
We can confirm that following successful re-enrolment with the University, we will automatically inform Student Finance that you have enrolled. For full time students it can then take between 3-5 working days following enrolment for you to receive your funds. For part time students it can take up to 14 days.
Course dates
Returning students will start the week commencing October 2 2023.
To keep up to date, please check your course timetable via the MyUniPortal. Course timetables may be subject to change and amendments could be made near the start of your return, so check back regularly in case of any changes.
Student ID cards
Student ID cards are retained for use from year to year and are not re-printed (except for lost or damaged cards). If you require a replacement card, please email learningresources@glyndwr.ac.uk.
Accommodation
Returning students are just as welcome as first years are to live in Wrexham Glyndŵr University accommodation. You can check out our accommodation section for more information. Our accommodation team are on hand if you require any assistance and can be emailed at accommodation@glyndwr.ac.uk.
If you decide to move out to private accommodation in your second or third year of university, you can find the accommodation yourself or use our online accommodation search.