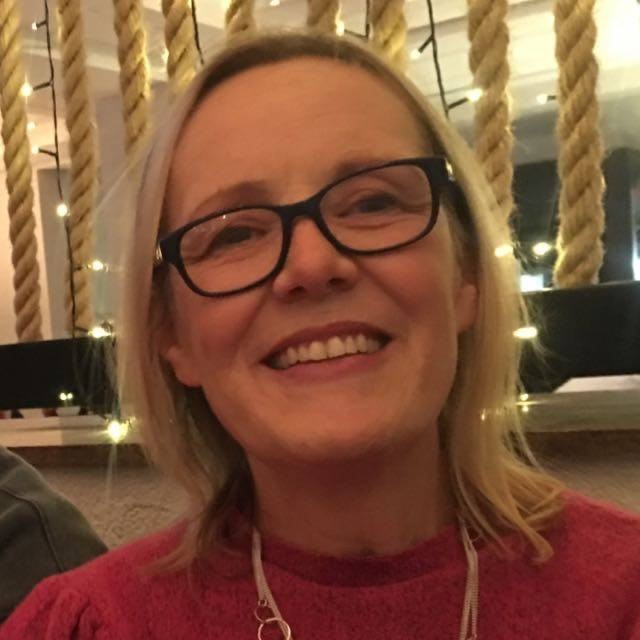 Catherine studied BSc Hons Occupational Therapy at WGU from 2019 – 2022.

"I currently work part time with a team of health and well-being specialists for a national charity. We support people with a range of physical and mental health issues to enable them to live a fulfilled life."
"I was impressed when I first contacted the university to ask for information on the course. As a mature student I wasn't sure whether I would feel like the odd one out. Instead everyone was very encouraging and explained the routes to return to study and how this would prepare me as a mature student. When I attended the taster day I met students, lecturers and service users who answered my questions and explained more about the course. I felt well supported from the outset."
"At the start of the course, I was nervous but realised everyone is in the same boat. My year group are all very supportive of each other. We have helped each other through the challenges we have faced – being a student through the pandemic has tested all our resilience but we have learned a lot which I realise will be useful for when we start work."
"The degree is a blend of academic learning, with regular placements which enable you apply your learning in a supportive environment. The variety of placement opportunities from traditional to emerging areas of work gives an insight into areas you may not have considered working. In addition to the learning relating to your specific degree course there are a range of resources available to help equip you for work once you graduate. These range from IT skills to report writing and presentation skills plus team working with students from your own course and other related courses. This helps prepare you for multidisciplinary working once you start work."
"Studying to be an occupational therapist requires a broad range of practical and academic skills. The course at Glyndwr has helped by giving us lots of opportunities to apply what we have learned. The university's learning framework has given us a balance of remote and face to face learning which for many of us with additional responsibilities has meant we have been able to continue our studies – even with the additional challenges of the pandemic."
"For anyone wanting to work in occupational therapy, my advice would be to try and get some practical experience before starting the course – paid or voluntary - working in the nursing/caring/education professions means that it is easier to apply what you are studying as you have some experience to relate to."
"Take placements in areas of practice that you may not have considered beforehand. Try not to set your heart on one area of practice – many students find after going on a placement in an areas they hadn't considered that they are really drawn to it."

"Find out more about the profession – visit local Occupational Therapy departments in hospitals or social services if possible. Find out more using social media – Twitter, OT Facebook groups etc, look at the RCOT website."
"I'd also say don't feel put off if you wouldn't describe yourself as having been very academic at school. Your life experience and skills you have learned after leaving school are also important when applying for a degree. There is a range of support available if you have learning difficulties like dyslexia – ask the university for more information on how they could support you."
"For me, completing a degree course at Glyndwr has opened so many doors. In my case, as a mature student I have the opportunity to start a new career. For other students it may be a way to help with promotion within an existing career. As a bonus I have met lots of people who have inspired and motivated me. I would recommend anyone who is thinking about studying for the first time or returning after a gap to contact Glyndwr to find out more about the options open to them."